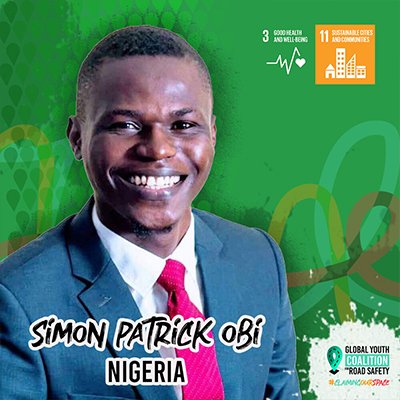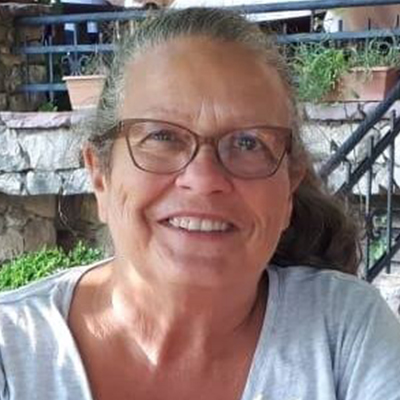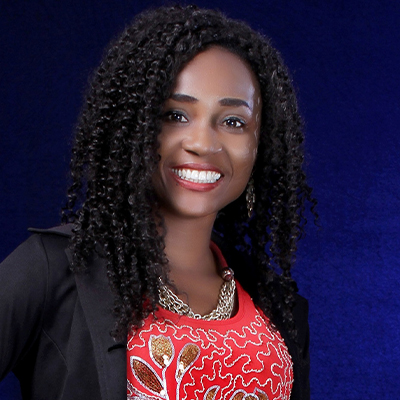 Alison McCrary
Alison McCrary is a social justice movement lawyer, mediator, Catholic activist, restorative justice practitioner, and an internationally sought-after speaker on social justice, spirituality, and liberation. She has served as a Spiritual Advisor on Louisiana's death row for the past 17 years. She formerly served as the Movement Capacity Building Strategist supporting about 50 formerly-incarcerated-people-led non-profits in the United States, the Statewide Campaign Manager for the Unanimous Jury Coalition abolishing a 138-year-old Jim Crow law in Louisiana, the founding Director of the ReEntry Mediation Institute of Louisiana, the Executive Director of the National Police Accountability Project, President of the Louisiana Chapter of the National Lawyers Guild, and Founding Director of the New Orleans Community-Police Mediation Program. She teaches Christian Ethics at Loyola University-New Orleans and served as the Practitioner-In-Residence at Wake Forest University's School of Divinity. As a 2010 Soros Justice Advocacy Fellowship in New Orleans, she challenged and changed policing practices and policies to transform relationships between police officers and the bearers of New Orleans' indigenous cultural traditions. She works on issues related to criminal justice reform, environmental justice, immigrant rights, international human rights, cultural preservation, voting rights, disaster recovery, housing rights, and provides support to various social justice movements and organizations locally, nationally, and internationally. Prior to law school, she worked at the Capital Post-Conviction Project of Louisiana providing litigation support on death penalty cases and at the United Nations monitoring the implementation of U.N. Security Council Resolutions relating to women, peace, and security. In 2009, she was an Ella Baker Fellow at the Center for Constitutional Rights. She received her J.D. from Loyola University's College of Law in New Orleans and her B.A. in English at Georgia State University in Atlanta. She also completed coursework and programs at Johannes Gutenburg Universität in Mainz, Germany, University of Surrey in London, Universidade do Estado do Rio de Janeiro in Brazil, Loyola University Chicago, and Catholic Theological Union. Alison is an enrolled citizen of the Ani-Yun-Wiya Cherokee Nation.
Simon Patrick Obi
Simon Patrick Obi is the Founder and Chief Executive Officer of GreenLight Initiative – a leading Traffic Safety nonprofit in Africa. Mr. Obi is a member of the Youth Leadership Board for the Global Youth Coalition for Road Safety representing the Africa Region. As a safety advocate, Mr Obi has led and championed several interventions aimed at improving transportation safety, reduction in the number of road traffic fatalities and crashes in Nigeria. One of his flagship programmes is the Traffic Safety Advocates Training – a program through which we received the very first seed funding from The Pollination Project to train 60 young people to become traffic safety advocates in 2019. As of today, the program have successfully trained 212 road safety advocates who are making real impact by leading road safety campaigns in their respective communities. Mr Obi is also known in media circles. He produces and broadcasts the well-known 45-minute weekly "Drive to Live" road safety radio programme featured on the Nigerian Armed Forces Radio 107.7 FM, reaching 8 Nigerian states with a listenership of over 72,000 people each month. In addition he is the creator of the regularly scheduled "#Drive2Live" road safety Twitter chat, which he hosts with the Nigeria Federal Road Safety Corps, a federal government agency responsible for road safety enforcement in Nigeria. Each year Mr Obi organizes the annual You & Road Safety awareness campaign and 5 km walk in Abuja, Nigeria to commemorate the UN World Day of Remembrance for Road Traffic Victims in November. He uses such occasions to highlight the huge impact of road traffic deaths and injuries on families and communities and the importance of good road safety laws and strong law enforcement.
Fontoh Desmond Abinwi Fontoh
Fontoh Desmond Abinwi is an Environmentalist with over 5 years of experience in Conservation and Environmental Education. Fontoh earned a bachelor's degree in Geography, and a Master's degree in Climate Change from the University of Dschang, Cameroon. He is the National Coordinator of the Commonwealth Youth Climate Change Network, Cameroon. Over the past 5 years, Fontoh has been involved in the conservation of wildlife, Environmental Education, fighting to beat plastic pollution, and lastly engaged in environmental policy action. Together with his team he has planted, 10,000+ trees, trained 400 kids, created 5 Eco Clubs, Picked up 100000kg of plastics, and trained about 100 youths on forest conservation and plastic recycling. Further, working in the Takamanda, Mawambi, Kagwene, and Mbulu Wildlife sanctuary stretch, Fontoh fights against the Poaching networks, corruption, and illicit wildlife trafficking of the Cross River Gorilla. Fontoh has carried out a feasibility study on establishing a wildlife corridor between the Mbulu and the Kagwene Gorilla Sanctuary. Further, he was able to represent Cameroon as a Youth delegate, PreCop Milan wherein he actively participated in the design of the Zero draft manifesto. Currently, he is working with the International Sustainability Academy Germany as a fellow to design an EE manual for primary schools in Cameroon.
Herbert de Lima
Herbert Santo de Lima is a Brazilian living in the lush beauty of Minas Gerais State. He is a biologist with a master's degree in environment and development from the London School of Economics (LSE-UK), specialist in Cooperative Games and Culture of Peace by the Cooperation Project, and holds an MBA in Social Responsibility and Sustainability. Herbert has worked for 10 years as a facilitator of community development processes and has diverse experience in managing community development projects. He is a member of the CPNN – Culture of Peace News Network, an international organization that works to promote the Culture of Peace in the world, and serves as a delegate at the One Young World. He is a proud co-founder of Fábrica dos Sonhos (The Dream Factory), a NGO that currently have a number of projects to protect life, biodiversity and promote the right to dream for all people.
Busayo Obisakin
Busayo Obisakin is a counselling psychologist and Founder and CEO of Women Inspiration Development Center. She serves as the Director/Coach for Imagine Nigeria, and is a Development & Gender Equality & Gender Mainstreaming Expert. Busayo holds a Master of Science and a Master of the Arts, and has nearly 30 years of experience in individual and group counseling.
Stephanie Scott
Stephanie Scott is a mother, educator and artist based in Ecuador. Stephanie holds a BA in Linguistics from Georgetown University and a Master of Science in Teaching from Fordham University. She is the founder of Proyecto Tsere in the Ecuadorian Amazon, which supports literacy through multicultural children's literature projects. Proyecto Tserealso creates and publishes original children's books tailored to the needs of multiethnic rural Amazonian public School students and distributes them for free. In 2017, Stephanie received a Seed the Change grant from Pollination Project to create her first children's book for the Ecuadorian Amazon. Since then, Proyecto Tsere has published three original children's books, expanded to 44 communities across 3 Amazonian provinces and distributed 1,600 free books to rural public school students in the rainforest.
Limbi Blessing Tata
Limbi Blessing Tata was trained as a botanist/conservationist, and has become a climate activist, non-timber forest & agricultural products value chain expert, forestpreneur, trainer and youth mentor. Limbi is a kanthari, Deutsche Welle Global Media Forum and One Million Leaders Africa Fellow, as well as an Obama Africa Leader and the winner of the 2013 Television Trust for the Environment competition in the Biodiversity International Award for Agricultural and Forest Biodiversity category.
Patrick Manoah
Patrick Manoah is the founder and Chairman of the Bunyore Community Development Program. More on him can be found on his personal page at www.patrickmanoah.com Bucodep is an all-volunteer community based organization that is based in western Kenya. Here is the link to the group's wordpress website: https://www.bucodep.wordpress.com The organization supports health and wellbeing programs and supports young mothers and the elderly within its service area. Founded in 2018, the organization has held community health workshops in different parts of the community, provided medical consultation, organized free medical camps and educated the community about reproductive and sexual health. In 2020, the group received a $500 grant from TPP which went a long way in mitigating the spred of COVID-19. This donation was used to purchase facemasks and hand sanitizers which were distributed among the locals in many parts of the service area. The impact was massive as this significantly reduced the spread of the virus and kept the community safer.
Valli Bindana
Valli Bindana is a writer and director living in the San Francisco Bay area. Once an advertising copywriter with Mudra, McCann Erickson and Foote Cone & Belding Ulka, Valli launched, among other brands, Tropicana, LML Bikes, Radisson, Habanos Cigars in India, conceptualising, scripting and creating ad film campaigns for them. A few years in, she felt the need to give her writing a more dynamic life and so stepped into making films, both short, commercial and long-form. Among them her first documentary feature on water, energy and climate, 'SunGanges' shook up some people and won a few good international awards before making it to Netflix in 2019. Her current work includes a short comic film with Charlie Chaplin's and Broncho Billy's historic Essanay Museum along with the iconic Bruce Cates at Niles, as well as a documentary series 'Jungle Diaries' about the adventurous and courageous lives of Forest Rangers, in development.
Faisal Ilyas
Mr. Faisal Ilyas holds a Master's in Studies of Peace & Counter-Terrorism from Minhaj University, as well as a Master's in Political Science obtained in Lahore. He is a Youth Peace Activist, member of Amnesty International & Asian Peace Youth Network (APYN). He was selected as a Project Leader or Country Representative for the project "Peace Education for Inter & Intra-faith Youth in Pakistan" at 1st Edition of Paris Peace Forum, held in Paris 2018 and invited as a guest in 2nd edition of Paris Peace Forum, 2019. He has organized a number of awareness sessions on "Consciousness on Climate Action in Pakistan", worked with Climate Ministry, WWF and working with Youth and Climate departments at Pak Mission Society. He also initiated TREE PLANTATION DRIVE, 2021 and the title was #GreenPeaceGame, and people from across the globe joined the campaign. He is a member at Academy of Religions, Bologna-Italy-2019, as a Young Scholar for religious studies. He attended PyeongChang Global Peace Forum, held in South Korea-2019, as a Peace Promoter from Pakistan and joined panel for sharing views on "The role of NGOs, CSOs & CBOs working at grass root levels. He is a core team member at YATRA; Youth in Action into Transformation for Religious Amity since 2018. Officially campaigning on Global Week of SDGs, ACT4SDGs in Pakistan and conducted a Youth Conference on Peace & Education in 2019.
April King
When April King visited Kotor in 2018, suddenly her eclectic background in anthropology, community organizing, non-profit management and cat rescue/spay-neuter/TNR activities made sense, as they merged to meet the needs of Kotor's Kitties. April and her husband Michael share a home in Seattle with rescued kitties Teddy and Nellie Caboodle (they failed the Return part!!), failed foster Bugsy Malone, and failed Kotor Kitties fosters "The Waffles", Eggo and Lego. Kotor Kitties is a nonprofit based in Seattle, but we work exclusively to prevent animal suffering in the tiny Balkan country of Montenegro. We are the first program providing High Quality, High Volume Spay-Neuter (HQHVSN) and Trap-Neuter-Return (TNR) in the country. Our focus is on removing all barriers to spay-neuter of cats and dogs by providing free or low cost surgeries, training and humane education, use of humane traps and carriers to safely catch and transport animals, and help with transportation and other problems. From our initial goal of sterilizing 10 cats, we have gone on to spay-neuter nearly 6,800 of them! TPP funded Kotor Kitties' proposal to create a bilingual website (Montenegrin and English), which grew to include a Russian-language website translated by two of our talented volunteers.
Tatenda Dzitiro
Tatenda Dzitiro has over ten years experience as a Child and Women Rights Advocate and Protection Specialist. She is a registered lawyer with the High Court of Zimbabwe. She has an undergraduate law degree from the University of Cape Town and a Masters Degree in International Criminal Justice and Human Rights Law from the University of Dundee in Scotland. She is currently studying towards a Doctorate in Public International Law with the University of South Africa. Tatenda's job for over ten years has involved producing evidence-based research in South Africa, United Kingdom, United States of America and over five countries in the African region, feeding on children and women's issues. Particularly the analysis of protection laws and policies as well as evaluation of programmes of government institutions and non state actors on the social determinants of gender based violence and making recommendations on how to strengthen the protection systems. She is the co-founder and current Director of Women Empowerment and Rehabilitation Trust. The organization has for the past five years provided voluntary holistic services such as psycho-social support, legal aid, health and wellness sessions and economic empowerment initiatives to female victims and survivors of gender based violence. The organization creates safe spaces for female survivors and victims of gender based violence through community awareness raising activities that seek to eliminate harmful cultural and religious practices. The Organization advocates for victims and survivors of gender based violence at national, regional and international level through shadow reporting to treaty bodies. In 2021, WERT carried out a project funded by Pollination project that introduced nationwide 24 hour hotlines and virtual platforms on Whatsapp as well as Facebook providing post gender based violence services such as psycho-social support, legal advice, economic empowerment, health and wellness sessions during the lockdown in Zimbabwe to curb the spread of Covid-19.
Eugene Pough
Eugene Pough is a Philadelphia native who holds a degree in Mass Communications from Delaware State University. Even after graduation, Eugene continued volunteering for the DSU Athletics Department as a member of the DSU Sport Science Club. Eugene's work experience since 2007 includes experience with various nonprofits that serve youth in the Philadelphia area. They include the International Student Athlete Academy, the Roxborough YMCA, Northern Children Services, Carson Valley Children's Aid, He's worked with Salvation Army's Philadelphia Kroc Center, as their LOFT Teen Development Program Coordinator. Now, he's transitioning to a site director's position with the newly formed Greater Philadelphia Community Alliance. Eugene's sports related experience includes his time with Delaware State University's Athletic Department, the International Student Athlete Academy, the Philadelphia Two hand Touch League. the Philadelphia Panthers Minor League Football, and the Philadelphia Gators Semi-Professional Football Organizations. In 2020, Eugene created the Philadelphia Youth Football Academy (www.pyfa215.org). This program was created to serve at-risk male youth attending Philadelphia Charter and Public schools.
Gitanjali Banerjee
Gitanjali Banerjee is the Founder of Fertility Dost. FertilityDost, aims to disrupt the way people manage fertility and the way society looks at this issue. Their proprietary algorithm behind the online fertility screening tool, along with their online ecosystem allows users to meet their fertility goals. Gitanjali has received awards & grants by IIT Delhi (WEE program), Zone Startups (Empower Program), Startup India, FITT, DST, Nexus Incubation & Techcamp by US Public Affairs Department, for creating social impact.
Xaviera Shedrick-Owens
Xaviera Shedrick-Owens is the founder of the Peniel Learning Experience, a non profit organization in South Africa that creates original learning initiatives that help students align to their full purpose and identity. She is a 2001 graduate of Bakersfield High School and holds degrees in elementary and special education as well as mental health. Xaviera has devoted her life to her students and is charting the course for alternative educational methods in South Africa and globally, one child at a time.
Denis Kisubi
Kisubi Denis is a One Young World Ambassador, Campaigner and leader in development practice, who is passionate about working with inspiring diverse groups of people to become change agents and challenge the injustices in society.He is a Co – Founder and Director at Give Hope Uganda a youth-led organisation in Uganda that seeks to promote the health and well-being of adolescent girls and young people with opportunities to realise their full potential.Over the past four years he has successfully managed campaigns (online and offline) and he is passionate about youth, media and information literacy. He has led successful campaigns to redesign narratives about young people, such as #SPEAK!Campaign with CIVICUS, #U=U Campaign and #EndChildMarriage in Africa in partnership with AU-UNICEF Campaign on Reimagining an Africa without Child Marriage.He serves as Grant Advisor for The Pollination Project's Empowerment ofwomen and Girls panel.He has served for three years since 2019 – 2021 as a volunteer at Project Pataki – an initiative managed by the African Leadership Institute (AFLI), funded by the Ford Foundation and governed by a pan-African youth advisory board. The initiative seeks to shift young Africans to the centre of the development narrative. One project under this initiative, advocated for young people to be included in governance structures on the continent and is a follow-up to the African Youth Charter, signed by the AU in 2006, and which has not been consistently implemented across all African Union member states. Denis has been actively involved in this as a Change Lead.He is an Alumni 2020 at Young African Leaders Initiative (YALI) a United States' signature effort to invest in the next generation of African leaders, African Civic Engagement Academy program Alumni 2021 – an initiative of the U.S Department of State implemented by University of Georgia, Ashoka Changemaker Everywhere Academy Fellow 2022, CIVICUS Member and holds a Non – Degree Program in Information Technology Business.He is an Alumni 2022 at East Africa Human Rights Program (EAHRP) a regional training program which provides a unique opportunity for human rights workers, defenders, activists and educators from civil society organizations, institutions and government agencies, to deepen their understanding of human rights and the essential role of human rights education in effecting and sustaining social change. Developed in partnership with Equitas training alumni from across East Africa, the goal of the EAHRP is to strengthen the capacity of a regional pool of human rights organizations and institutions to use a human rights-based approach (HRBA) to advance gender equality and human rights through human rights education (HRE), with the purpose of building a global culture of human rights.
Jaff Francis Agiamntebom
Jaff Francis Agiamntebom is a development practitioner with more than 15 years working experience in nonprofit organization sector, government projects and programs in Cameroon. Jaff has experience in project studies and proposal development, implementation, evaluation, training farmers and community members on govenance, alternative conflict resolution, Agric-food and Non wood forestry busineses. His areas of expertise in the rural development fields include basic Human Rights, Agriculture and livestock development, watershed protection, Forest and Environmental protection and conservation and in general Natural Resources Management.
Alice Corrigan
Alice Corrigan entered the humanitarian field in 2018 as a volunteer. She ran communications for an international refugee-supporting NGO in Serbia and Bosnia. Bringing her background in documentary film and photography, she engaged with various content mediums and learnt how to build an online community of support as well as successful crowdfunding campaigns. After a year, Alice moved to Lebanon where she worked in communications and assistant project management for a local Lebanese NGO for just under two years. During this time, she became more involved in donor relationships, grant-writing and leadership. She studied Arabic, made local friends and became part of the community in the Bekaa Valley. In preparation for the winter 2019 campaign, she interviewed families about what they needed to get through the upcoming months. A common answer -in various villages and settlements- was clothes. Clothes were only given in distributions in pre-made bags, with a "here you go, now go back to your tent" model. Plus, they never happened in summer. She had some ideas before about starting an NGO, but knew it should only fill a gap: not just exist because she wanted it as a lifestyle. Now she saw a problem, and she knew that a free store -where families can choose clothes and more items freely- was a great solution. Alice believes wholeheartedly in the community-based approach, which is why she built The Free Shop along with Khaled, her "Syrian brother to his English sister" as they call each other. Alice worked hard together, with international volunteers and local staff, and then the time came to hand over The Free Shop. The Free Shop was funded by The Pollination Project in 2021 and currently operated by six local team members -all Syrian refugees- and Alice serves as a board member. She moved to Germany in 2021 (gaining residency post-Brexit) and now works as a freelancer. She works in Fundraising, Grants and Development for three NGOs and supporting The Free Shop.
Elizabeth Agwao
Elizabeth Agwao is the founder and Executive Director Steward Charity Foundation. Elizabeth's own background isas an orphan who wasn't able to complete school. She had a child very young and did not return to her studies. One day, she was in an internet cafe where she became interested in studying computer skills. She gained great knowledge in the computer sciences area and wanted to use this knowledge to help others, primarily teenage mothers in the Bukedea district of eastern Uganda. Her organization also received a seed grant to help promote agriculture for food security during COVID-19.
Bernard Molho Bwambale
Bernard B. Molho is a professional teacher, writer, artist, and holds a Bachelor's Degree of Arts with Education (Hons). He is passionate about social and environmental justice in the community. He is the founding director at Usanii Village Africa that looks forward to creating a peaceful world for children and youth. He is a champion of environment regeneration and a TPP grantee for the now going global project, the Earth Connections through Art that is addressing environmental issues through art creation and innovation. Bernard's TTP grant helps to establish connections between the local artists in Uganda and other artists from Hongkong, India, and USA. He has brought on board the innovation aspect that is bringing on creatives from plastic waste as a measure to upcycle plastic and in the long run, young people are getting livelihoods as they mitigate the plastic pollution challenge. In his 3-year strategic plan, they are looking forward to enhancing the impact by making publications on plastic pollution with resources on how to reduce plastic waste in his community.
Felix Iziomoh
Felix Iziomoh is the Principal Consultant at Beeflex Consultancy Ltd. He is passionate in providing sustainable solutions to individuals, private and corporate organizations by helping them achieve their goals faster than they can imagine. He is passionately optimistic that challenges in individuals and organizations can be solved through engaging, connecting, and networking with heart-centered social visionaries and conscious change makers. The dearth of huge leadership capital in individuals and organizations motivated him to establish the International Centre for Leadership Development Nigeria, a non-profit organization dedicated to empowering next generation leaders and Bee-Flex Consultancy, a professional development organization that helps people and businesses to shape their destinies and boost employee productivity. His over 8 years wealth of experience cut across capacity building, leadership development, Goal Mapping, Career development, facilitation and social entrepreneurship. He is a certified Goal Mapping Practitioner and Facilitator, since 2010, he has been helping individuals especially teens and young professionals with the tools to unlock their potentials and achieve best results. He is part of NELIS – Next Leaders' Initiative for Sustainability Japan, an international network of professionals working on sustainability solutions to sundry human problems.
Nishchhal Kharal
Nishchhal Kharal (Nish) is a youth artivist based in Kathmandu, Nepal. He leads the creative nonprofit 'Freedom Studio', which integrate art and activism for social transformation. His expertise lies in the field of youth engagement, democratic governance, and peacebuilding. He political activism started in 2008, as a lead protester against 'Nepal Banda' (general strike) which had become a cultural political party to demand unjustified goals. In March 2012, he cofounded, and lead youth organization named 'We' for Change, governed by youth aged group of 16 – 24. He is also a cofounder-researcher-practitioner who is associated with the Centre for Social Change (CSC) since its foundation in 2015. Nish holds a MA degree in Conflict, Governance and Development from the University of York, the United Kingdom as a Chevening Scholar.
Philip Banda
Philip Banda is the co-founder of a Malawian startup community platform, Solution Inc. Solution Inc is a problem solving center assembling passionate, innovative and social entrepreneurial mindsets to offer sustainable solutions to different social and public environmental health challenges. He is a team lead for the startup Climate and WASH initiatives, and with one of the partner organizations, Reach out Girls offer technical expertise in the organizations' WASH and Menstrual Hygiene Management programs. Philip is a public environmental health, knowledge and data management practitioner with vast work experience working with different organizations. He has worked on national-wide, school and community Water Supply, Sanitation and Hygiene (WASH) projects as well as global public health research as a team member in a team of consultants from department of Environmental Health of Malawi University of Business and Applied Sciences and KLAS Research Engines. Philip has also worked on Assessment on how Japan Tobacco International (JTI) deliver its commitments to respect human rights and contribute to a more equitable and inclusive world, Habitat for Humanity funded base line study for a Water, Sanitation and Hygiene (WASH) project in Traditional Authority (T/A) Ngolingoliwa of Thyolo District .Water Aid funded project on End of term evaluation for WASH for Healthy Learning in primary schools of Central West Division, WASH context analysis for Phalombe and Mangochi districts; Habitat for Humanity funded project on WASH baseline survey for T/A Ngolingoliwa, of Mulanje district; Assessment of Barriers and Innovative Channels for Promoting Uptake of Immunizations in Urban Areas of Malawi; End of term evaluation for WASH for Health learning in primary schools; Climate Justice Funded- mWater Project where he worked as Data Quality Coordinator -building capacities of all district councils coordinating teams, extension workers in Malawi on WASH information management system using mWater. He has also worked on impact assessment of WASH DFID projects as an Assistant National Coordinator. In 2020 Philip received seed grant from Pollination to support his WASH activities under Tithe Kugonjetsa Initiative, and further in 2021 with support from Bill and Melinda Gates Foundation he was enrolled in postgraduate studies in Sanitation.
Justin Lumoo Paluku
Justin Lumoo Paluku is a changemaker from The Democratic Republic of the Congo. Since a very young age, he has been passionate about protecting the environment, which led him to study conversation and sustainability. After his studies, he moved into nonprofit work. He currently works with the Initiative for Progress and Environment Protection where, with the help of TPP funding, he helped create a program encouraging his community to eat vegan food and better understand how their food choices impact animals and the environment.
Cleon Otieno
Cleon Otieno is a social changemaker with South-to-South CBO based in western Kenya, a Community Based Organization that helps local vulnerable community members to be self reliant towards achieving economic independence. Previously, Cleon worked as a lead Research Executive with an international Research company—TNS-RMS East Africa undertaking numerous market research assignments some of which targeted poverty index of the population. Cleon graduated with honors from the University of Nairobi with a dual degree in Political Science and Economics. His passion lies in uplifting the most vulnerable members of the society.
Violet Matiru
Violet Matiru is an independent consultant in natural resource management, monitoring and evaluation and gender mainstreaming for key development partners and NGOs. Violet also implements community programs through the Millennium Community Development Initiatives (MCDI), a local organization that is focusing on assisting communities along the second longest river in Kenya the Athi River to design and implement home-grown solutions to their diverse environmental and livelihood challenges. She supports the achievement of the SDGs by working with communities to implement green businesses using appropriate renewable energy technologies, organic agriculture and through the establishment of local marketing systems that work for the poor. The Pollination Project seed grant to Violet Matiru was used to promote ecotourism in the Thogoto Forest by training the youth who live in the surrounding villages as good stewards of the forest. The youth were also supported to plant indigenous trees in the forest and protect the springs inside the forest that provide clean water to the surrounding areas. The youth generate income by guiding visitors, who come to watch birds, butterflies, the natural forest and the springs. The women generate income by cooking healthy meals for the visitors, while the farmers generate income by growing organic fresh produce and selling to the visitors.
Gerry Mwanzi
Gerry Agalla Mwanzi is a Kenyan social worker. In 2018, he was awarded a seed grant for a solar lantern project that involved assembling solar lanterns with phone charging equipment to help vulnerable widows access clean energy and reduce health effects from traditional lamps in their homes. His team distributed 100 lamps to widows, and trained them on how to use the lamps. Gerry holds a degree in social work and community development.
Justin Mupundu
Justin Mupundu created Green & Clean Justin as an innovative conservation approach based on sustainable green jobs. Justin's work with the "Green Rangers" empowers local communities through a model of conservation and mentorship focused on behavior change.
Tizgowere Msiska
Tizgowere Msiska is a Malawian development entrepreneurship enthusiast and a trained development entrepreneur. He is passionate about bringing solutions faced by vulnerable communities through promotion of local idea generation and community contribution. He holds a bachelor's degree in Public Administration from University of Malawi. He also holds a certificate in Development Entrepreneurship offered by Flame Tree Initiative, a US-based organization that trained and mentors social entrepreneurs in Malawi. He is a leader of a non-profit organization called Revolution Human Aid and Transparency Initiative (REHAAT) which promotes the participation of socially excluded groups of people in development activities. He is a former grantee of The Pollination Project in which he implemented a project that trained local horticulture farmers in propagation of banana seedlings using local technologies to improve food security. He boasts of 5 years of facilitating development work.
Clement Dike
Clement Dike is the Director and Founder of the Africommunity Technology Development Center. He has a passion to improve access to education in Africa. Prior to Africommunity Technology Development Center, he collaborated with Abia State Ministry of Health in vaccinating more than 4000 children against infant mortality during MNCH Week. He initiated a de-worming program that provided vitamins and de-worming drugs to children under-five. Dike also organized youth empowerment programs on information technology skills. In addition, he has trained secondary school girls on digital skills, which inspired and prepared them for online education. He believes every person is equal and education is a human right.
Samuel Litunya
Samuel Litunya was born and raised in Kajiado, and partly in Kakamega, Kenya. He has training in administration and finance and basic knowledge in agronomy, and is the founder & program manager at Turkana Community Foundation (TCF). Samuel is a 2020 Pollination Grant recipient for Lodwar Food Basket. The aim of the project is to ensure food insecurity in homes and the community at large, and ensure community resilience at this period of pandemic. TCF works with the communities in Turkana & Kakamega counties in order to nurture, empower and transform the marginalized women and young people by acquiring skills to be self-reliant, to take part in the decision making of their community. He is passionate about people and to promote kindness, inclusion and gender equity through community literacy programs.
Tawakalitu Omolara Alabi
Alabi Tawakalitu Omolara is a driven development professional with more than 8 years in community Advocacy, project planning, leadership and strategic partnerships . Passionate about the plights of women and the girl child in the rural communities. She's the founder, Girls2women Initiatives, a non governmental organization committed to creating safe spaces for women and girls with focus on menstrual hygiene management and menstrual hygiene products, access to Education and economic Empowement, promoting SDGs 3, 4 and 8. She is also the CEO, Beembz Creationz and events, a one stop place for everything events.she is a professional events planner and manager, events decorator, baker and gift curator She is a YALI fellow , fellow African Changemakers fellowship,Alumni, Space4Her Fellowsio, Alumni FATE foundation and world Literacy foundation Ambassador, SRHR Facilitator at ISERH, girl child mentor at RAISING GIRLS AMBITION (RAGA), Tech Enthusiast, content creator and author in the making😀. She loves reading, writing, travelling, meeting new people and planning events and projects. Educating and engaging the youths on issues around leadership and the SDG goals. She is the first state Coordinator for YALI Network Osun State, one time Programs Director, YALI Network Kwara, a two time State Coordinator, YALI Network Kwara and presently the Regional Representative for the YALI RLC Alumni Nigeria North Central Region. A girl child mentor and volunteer who is passionate about making impactful change in the society.
Christopher Carter
Christopher Carter is Director Project Operations for the Moss Point Visionary Circle (MVPC). The MVPC is a rural Public Health Outreach Project that seeks to directly address health disparities in African American communities through raising awareness, testing, vaccination and treatment. Christopher is charged with developing/leading the setup of mobile COVID-19 test sites to provide rapid antigen testing in the Southeast U.S• He oversees the creation and update of patients' electronic health records as well as record and update personal and financial information, as well as verify patient insurance. In 2021, The Pollination Project funding was instrumental in kickstarting MPVC rural health initiative. MPVC works to address healthcare disparities in patient condition identification, vaccination, testing, and treatment, with an emphasis on covid, diabetes, hypertension, prostate cancer, birth mom mortality and depression. MPVC serves Mississippi residents and is aligned to protect the health of the priority population where they live, learn, work and play. From 2020 to date, they have tested more than 7000 patients, from October 2021 to present we have vaccinated more than 2600 patients and provided free physician access to more than 10,000 patients in Mississippi using an all-volunteer staff.
Doom Ikyaator
Doom Mavis Ikyaator is a graduate of BSc. Chemistry and also holds a Post Graduate Diploma in Business Management and in Education. She works to promote the rights and empowerment of the girl child. She is currently the Executive Director of Global Initiative for Girls' Rights Education and Empowerment (GIGREE), a Non-Governmental Organization (NGO) based in Nigeria. She has over seven (7) years of experience in development work and field experience; project management and programming. She has in depth knowledge on the issues of gender and governance. She is a skilled facilitator and trainer. She has implemented activities on projects that promote Girl Child Education; Menstrual Hygiene and Well-being; Maternal Health; Governance; Women Peace and Security. Due to her passion as a development worker and her background in the Sciences, Doom also promotes Science, Technology, Engineering and Mathematics (STEM) among young girls of all ages and backgrounds. She promotes the well-being of especially girls, women, youth, people living with disabilities and other vulnerable groups within the society. Doom got a seed fund of $1000 from The Pollination Project (TPP) for the #Redismyright project, where she was able to train 100 adolescent girls in rural Benue in Nigeria, on proper menstrual Hygiene Management who were also empowered with skills on how to make simple reusable sanitary pads. Menstrual hygiene clubs were also established for them in schools to ensure that they have access to information on proper menstrual hygiene management and to ensure that they have privacy and safe space to freely discuss their menstruation.
Nolly Raye
Nolly Wilson Raye a Kenyan born creative practitioner hasbeen actively involved in the protection and promotion of creative excellence.Armed with formal training on Marketing Management, he went an extra mile andsought skill-based training on creative writing, casting, and directing,creative marketing, cinematography, theatre for education and development,project management, organizational development and monitoring and evaluation.The valuable skills acquired have always made him enhance effectiveness intheatre and related projects. His love for theatre began in 1996; then an upper primary student at TudorPrimary School in the Republic of Kenya, Coast Province, Mombasa County,Mombasa District, Island Division, Tudor Location. In 2002; still a secondary school student, he started working with Gorofani ArtsTroupe where he rose to become the chairperson, associate playwright anddirector. He later worked with Horo Horo Thespians, ACK Makupa Church DramaGroup, SLAG among others. In 2004 he participated in his first professionalplay 'Mekatilli wa Menza' that premiered in the East African Theatre InstituteInstitute (EATI) Festival that took place in Mombasa, Kenya. Later he joined apercussion band ; 'Afro – Ngoma Kenya' where he learned African Percussion,Puppetry, Music and Choreography. He worked with Talanta Festivals afterwhich he now concentrates on his creative outfit – 'Nolly Wilson Ideas'. With the Pollination Project grant Nolly establishedthe Sustainable Community Enterprise Development Project that aspires toinitiate long time community driven enterprises while respecting the indigenousculture, belief and environment. The intervention has been informed by the factthat each passing day presents a growth in population, reductions of resourcesand limited employment opportunities and thus has no option but turning talentsand available resources into an opportunity to generate income; turning naturaland readily available resources to their economic fortunes. Over and above that; Nolly is the Chairman Mombasa Institute of Creative Artsand Culture, Secretary Coast Film Makers Association, Chairman Kenya AnglicanYouth Organization Drama Sub Committee, Associate Playwright and ProductionsAdministrator – The Little Theatre Club, Mombasa, Chairperson – ACK St. Luke'sMakupa Swahili Choir, Founder and Chairman – Majaliwa Savings and Credit Co-OperativeSociety Limited, Founding Secretary General – Hazina ya Sanaa Kenya, Associate– Wright Wing.
Toti Jean Marc Yale
Toti Jean Marc Yale has over ten years of experience in the community service. Ceo and Founder of Education and English for You, an International non-profit organization with the United Nations Consultative Status that fosters the Childhood Education, Gender Equality, English language and two special programs based on animal protection and environment preservation in Cote d'Ivoire under the volunteering. He won a Scholarship from the U.S that permitted him to attend the YalitechCamp at Ashesi University in Ghana upon the digital election issue in Africa. He is an Alumni of the Young African Leadership Initiative in Ghana in 2016. He went in U.S for a Summer Residency where he studied the program upon the social education, animal protection and environment preservation at Institute for Humane Education. He achieved the following projects thanks to the support of donors: School latrines' rehabilitation from 8000 students, classroom cupboards, ceiling fans, benches donations, 1000 trees planting and animal's protection awareness thanks to the support of the Pollination Project. Toti is holder of B.A got at the Faculty of Letters, Art and Humanity at Felix Houphouet Boigny University, mainly at English Department.
Vanessa Bright
Vanessa is the rare visionary leader who is also good at setting up systems, creating programs, and collaborating with others. She brings two decades of experience reengineering non-profit organizations that serve marginalized populations, including the last several years in which her focus has been on expanding and streamlining programs for returning citizens. In 2019, she started Maryland Reentry Resource Center with a desire to use her experience, resources, and expertise to empower formerly incarcerated individuals to become thriving and productive citizens in the communities to which they return. Her inspiration is focused on upholding human dignity and creating opportunities that help individuals and organizations remove the social and financial barriers to success.
Christine Ogira
A mental health advocate and mother of two, Christine Ogira values honesty and empowering others. Working with the Upendo Women Community Initiative based in Nairobi, Kenya, she helps to create awareness around and empower women with mental health struggles as well as HIV and AIDS.
Moline Katiyo-Mayhew
Moline Katiyo-Mayhew is a Skills Development Consultant, Cultural Practitioner and a Humanitarian worker. A Fashion Designer, visual artist and fitness enthusiast. She is the Founder of Chengetedza whose projects provide mentorship and trainings in the arts and fashion to give equal opportunities for self empowerment to youth and women mainly from disadvantaged communities. She is currently a Board member of Zimbabwe Germany Society (ZGS) and has more than 15 years work experience in the United Nations and International Organisations. She is Founder of a fashion label HB Designs. She is greatly inspired by the work of The Pollination Project (TPP) who previously funded her organisation Chengetedza to buy materials and an additional sewing to teach youth and women to sew and do hand printing. She is now also a volunteer TPP Grant advisor. She is an alumni of The African Women Entrepreneurship Cooperative (AWEC) and also an alumni of The Academy for Women Entrepreneurs (AWE). She studied French and Portuguese at the University of Zimbabwe and holds a Diploma in Business Administration. Her early childhood passion grew into a mission to uplift women and youth, giving hope and putting smiles on their faces and in turn on hers.
Aisha Bubah
Aisha Abdullahi Bubah is a psychologist, trained in Ghana and India with over 8 years of experience practicing psychotherapy in various sectors of mental health including drug addiction rehabilitation, school settings, psychiatric care, and community mental health. She is a certified Cognitive Behaviour Therapy (CBT) practitioner from the California Hypnosis Institute and is also trained in Cognitive Analytical Therapy from IACAT UK. She is the lead Psychologist and founder of The Sunshine Series- Mind wellness (check www.thesunshineseriesng.com) a psychotherapy center that offers services ranging from individual, couple, and other various forms of therapy, practical workshops on topics like stress management, emotions management, lay counseling skills, work-life balance and designing employee assistance program for organizations. And, is also the founder of Idimma Health Initiative (check www.idimma.org) a non-profit organization focused on bridging access to mental health support in underserved communities. Aisha is involved in training CHEWs, and community / humanitarian aid workers on Lay counseling skills, equipping them with skills to serve as first responders for mental health services. Through her organization, she started a social impact project called The Mind Wheel which offers free counseling to Nigerians to minimize the impact of the COVID19 pandemic, supported by the Federal Ministry of Special Duties and Intergovernmental Affairs and The Federal Ministry of Communications and Digital Economy. Aisha and her team pioneered the first mental health helpline on the national emergency line 112, which is currently piloting in the FCT and set to expand to other states in the near future. At the Sunshine Series, we provide psychosocial support to victims of gender-based violence especially victims of conflict living in Internally Displaced camps. This is to enhance their resilience and ability to live a better independent life without abuse. We also train teachers in internally Displaced person camps in basic counseling skills and mental health first aid to empower them to adopt a psychosocial approach in their relationship with their students, who are mostly victims of conflicts and insurgency. Aisha envisions a Nigeria where every individual has equal access to mental health support and systems that promote mental wellbeing. This, she believes will significantly reduce the crime rate, the menace of drug abuse, and other social vices prevalent in our society. You can find out more about her project here https://youtu.be/9Rd4lR4cNJs Aisha has featured on various local and international TV and radio shows like Voice of America, NTA, AIT, Silverbird, The Cable NG, Radio Nigeria, etc, to discuss mental health and related issues. She has also written various articles on mental health topics for print and digital platforms like the Guardian, Vanguard, etc. Aisha has also served as the National President of US President Obama Young African Leaders Initiative (YALI RLC) Alumni Chapter of Nigeria where she and her team implement various projects, including mental health projects to create more national awareness on the matter.
Ami Lawson
Ami Lawson is a unicorn full of love, light and aimed for the quintessential rainbow. Ami was trained as an illustrator and received her BA from the Rhode Island School of Design after graduating with honors spending a year abroad with the European Honors Program. After graduation she started Ami Lawson Photography and was successful as an independent artist in Boston until a cyst ruptured and she ended up in a wheelchair, housebound, and fighting for her life from 2001-2005 until a surgery helped to make things better. She moved South and spent every waking moment working towards her healing goal and documenting her journey. She moved to Miami and helping people, volunteering, and teaching… gave her all she needed to heal and finally see the light. Ami is a trained artist and communicator. She believes the only reason for her existence on the planet is to teach other unicorns how they can see their lights.
Cortney Busch
Originally from Lincoln, Nebraska, Cortney obtained her B.A. in English Language and Literature with a concentration in British Literature and Pre-Law, along with minors in Philosophy, Political Science, History, and Medieval and Renaissance Studies. After graduation, she moved to London to attend City Law School in London with a specialization in criminal legal aid. After receiving her law degree and LL.M., Cortney joined a human rights legal charity in London, Reprieve, where she served on the legal teams for Guantanamo Bay detainees as well as drone strike victims and their families in Pakistan. Having originally worked across the organization, assisting with operations, governance, communications, and fundraising, she was asked to live between Lahore and Islamabad, Pakistan for nearly a year to assist two new nonprofits, setting up systems, fundraising, training in investigation skills, implementing policies, and hiring individuals. From there, Cortney moved to Houston, Texas where she served as Deputy Director at an anti-death penalty nonprofit, Gulf Region Advocacy Center. In this role, she worked across the organization including programming, operations, governance, communications, resource development, and human resources. She went on to open her own nonprofit consultancy business, Mission Possible Nonprofits, which is still in operation today. She then re-activated the US presence of Reprieve, the London-based charity where she started. Serving as Operations Director, she was responsible for operations, governance, and fundraising, as well as assisting with programming and advocacy. Cortney joined Material Innovation Initiative (or "MII") in 2021 as Chief Operating Officer after serving as Executive Director of a grantmaking foundation operating an annual income of over $11M and working on multiple political campaigns, including as Campaign Manager. Cortney is responsible for MII's finances, operations, IT systems, and our people's experience (or Human Resources). She is tasked with thinking through and laying the foundation of MII's culture, which is then built by the whole team. The Pollination Project has previously supported Material Innovation Initiative with a grant funding our Marketing and Public Relations. With this grant, we were able to launch MII, started in late 2019, and gain traction as a small but mighty organization. With this grant, we are now a known entity in the fight to replace animal skins in the fashion, home goods, and automotive industries.
Dipankar Mitra
Dipankar Mitra has Bachelor of Arts from Calcutta University and Master in Population Studies from Annamalai University. He is a creative, innovative, enterprising person and maintains good public relations, experienced in organizing conferences, seminars, Rallies and workshops. Dipankar has the ability to work as part of a multidisciplinary team. He has a wealth of knowledge in Project writing, Monitoring and evaluation, Convergence with other departments, MIS maintenance, report writing, interaction with Govt and other counterparts/stakeholders etc. Dipanka has Worked with Market Research Agencies (IMRB; Mudra Communications; ADMAR; HONG KONG BANK; INDICA Research) big NGO like CINI-ASHA, directly employed of International Donor agencies like CARE India-W. B, Action Aid International India and Access Development Services, Kolkata. On behalf of 'Access Development Services', he was deputed to Innovative/ Challenge Fund-KUSP – A West Bengal Government programme supported by DFID as the 'Manager'. He is a proud recipient of "Indian Achievers Award for Social Service" from 2009 and 2015 based on his work on social development. Also received Award from National Financial Education Council'; USA in 2018, 2019, 2020, 2021 and 'State Award for Empowerment of Persons with Disability from West Bengal Disability Commission in '2021-22 In the category of 'Outstanding Individual (including professional ) working for the cause of Disability.
Sigen Lussumo Samson
Mr. Sigen Lussumo Samson is a WASH specialist and researcher in Africa working on water policy for rural water supply projects. He has worked in the water sector for more than twelve years under the USAID's Government and Global Sanitation Funds, currently under the Lake Victoria Basin Water Board in Tanzania. He has a Master's in Integrated Water Resource Management from the University of Dar Es Salaam in Tanzania and University of Western Cape in South Africa-Cape Town and Bachelor of Arts with honors in Community Development from Tumaini University in Tanzania. He is deeply interested in changing communities changing the national and global to make a better place to live in the content of Water Resources Management and Climate Change Issues.
Amone Jimmy
Jimmy Amone was born in the war-torn area of Northern Uganda during the civil war. In 1994, his parents left the village to settle in the city due to the civil war unrest in Northern Uganda. While away from home, he acquired a bachelor's degree in Business Information Technology from Nkumba University in Uganda. After hie completed his degree, he was inspired to volunteer to pay kindness forward by providing training on Information Communication Technology, leadership, debate, and sports to help his community. He is at the forefront in helping his community recover from the destruction caused by the 23 years of civil war unrest in Northern Uganda. This is specifically being done through formation of Community Based Organizations such as Northern Uganda Debate Society, Acholi Youths for Sustainable Development, and Kitgum Basketball Association – a basketball project for which he received a TPP grant. In addition to his work with these organizations, he provides mentorship support for groups and individuals to bridge the information gap between them and the world by promoting ICT. He sees himself as one of the next generations of change makers that will help make the world a better place to live in.
Charana Kumar Prabhu Das Karanam
Charana Kumar Prabhu Das Karanam is the Project Director of Holy Cross Social Service Society. He has over 15 years of work experience working on Education, Livelihoods, Gender, Women empowerment, Health, and Environment issues at grassroot level. Under his leadership at Holy Cross Social Service Society, he is determined to work for behavioral, social & economic transformation of girls and women by providing them community-based solutions in the areas of education, health, and sustainable livelihood in Srikakulam district of Andhra Pradesh, India.
Shimba Lusela
Shimba Lusela is the managing director of the Development Support Initiative (DSI), responsible for managing the organization's day-to-day activities. He is also responsible for expanding the visibility of organizations in Tanzania and worldwide. In his previous role with Volunteering Service Overseas (VSO), he served as a Livelihood Advisor in the RISE project. Shimba was responsible for awareness creation and supporting communities to start income-generating activities/ enterprise diversification, training farmers' groups on good agricultural practices, and training Village community banks on financial literacy as well as supporting the organization's good image in the community. Before joining Volunteering Service Overseas (VSO) in September 2018, Shimba served as Project Support Officer with Rural Urban Development Initiative (RUDI) where he was instrumental in formation of 30 farmers groups, 32 women and youth groups working collectively to produce food for selling and household use. As a founder of Development Support Initiative (DSI), Shimba led the organization's programs by forming and capacitating 20 village community banks as well as training on good agricultural practices (GPA). To date each group has capital ranging from 1,500,000 million to 5,000,000 Tanzania shillings while individual profit for top investor in the group taking a maximum of 400,000 and a minimum of 50,000 Tanzania Shillings. Shimba Lusela holds a master's degree in Integrated Water Resources Management from College of Engineering and Technology, University of Dar es salaam and a degree in Regional Development Planning from Institute of Rural Development Planning.
Oluchi Achi
Oluchi Achi Uzodimma is the Founder and President of Child Shield Initiative, an NGO which addresses the wider gap in Child Protection and their empowerment. She is a Child Advocate, Child Protection Expert, passionate Peacebuilder, and a conflict and Peer Mediator. She is enthusiastic about interpersonal Peacebuilding especially among children and teenagers. Oluchi uses the Pollination Project grant to restore peace among girls affected by Boko Haram insurgency. She is a proud member of Civil society consortium working to end child marriage in Nigeria. She is a teen counsellor, coach, speaker, and a book author.
Robyn Mafanya
Robyn Mafanya was born in the small town of East London, South Africa and raised on a farm 60km out of town in a rural village called Nyara Villages. She comes from a family of 5 and they commuted daily for school. The very homely and down to earth environment ignited her passion for the community and desire to help people thrive in life. Shortly after school she went on a 2-year internship in the UK where she was involved in multiple community-based projects. Upon her return, she completed BA in Community Development and then MA in Development Education & Global Learning. She is living with her husband and two boys. From the beginning of her career, she was very involved in people management and passionate about transforming people's lives. In January 2021, she started her own Non-Profit Company in Youth Development on the farm she grew up in. Her organization's main goal is to create transformation and equalize access to 21st Century opportunities for rural youth through multiple platforms. Helping people fulfil their dreams and pursue their passions is what motivates Robyn to do more in a world that desperately needs Hope to cling onto. In November 2021, she hosted a strong women workshop which was funded by The Pollination Project (TPP). It was a wonderful success and impacted many young women (age 16-40) from Nyara Villages in a big way. Activities of the day included self-defense training, gender-based violence awareness and protocols, entrepreneurship exercises using recycled materials and a mentorship competition. Her organization has hosted so many workshops like the one funded by TPP and grateful for the opportunity to be of service in her community.
Ifeoluwa Alabi
Ifeoluwa Alabi has over seven (7) years of experience in Project management and has worked across various sectors in Education, Media, Health, Agriculture and Technology in different capacities as a Project Coordinator, Communication/Media Officer, and Research Officer. As a Project manager, she has planned various conferences, events, seminars, workshops, webinars in public health, biosecurity, one health etc., across Africa. She obtained her bachelor's degree (B.Sc) from the Obafemi Awolowo University Ile-ife (Botany) and Master's degree (M.Sc.) from the University of Ibadan, Nigeria. She has written several scientific papers, policy briefs, newsletters, and technical papers. Currently, Ifeoluwa works as a Project Officer in a think-tank focused on One Health and Biosecurity, based in Nigeria. Ifeoluwa is passionate about community development and impacting the young generation with information and knowledge to create a better world. One of her projects received funding from The Pollination Project (TPP), for the GET One Health School Project focused on introducing the concept of One Health to students of various secondary schools in Africa. Her project activities include organizing capacity building programs, sensitization programs, and mentoring on several topics including antimicrobial resistance, Food insecurity, Climate change etc. The project is currently producing textbooks highlighting concepts of one health and related fields and to be distributed for free among thousands of students in Nigeria. The project works in collaboration with various stakeholders in the educational sector including the Ministries of Education, Teachers of secondary school and other school administrators in order to sustain the projects in the adopted schools in Nigeria.
Tendong Denis Ngweh
Tendong Denis Ngweh is a business administrator (Accountant) by formal education, turned a sustainable Farmer and Permaculturist by passion and informal training. He was born in a village called, Zang-Tabi, in Mbengwi subdivision, Northwest region of Cameroon in Africa. He grew up in a rural home with his father and mother who inspired him to like farming, though it was never their dream and plan for him to be a farmer or to pursue farming as a future life career. This is because farming to them and to a majority of people in the community was considered a poor man's job meant for the illiterates. The fact that he grew up in different farming practices (livestock, crops, gardening etc) made him like nature. Though he was still to discover that his life's passion and career will grow around nature and community development. Tendong graduated from the University of Bamenda, Cameroon in the year 2016 with a Bachelor's degree in Business administration. After university, he was opportune to attend a sustainability training organised by BetterWorld Cameroon in Bamenda in 2016, where he was first introduced to the concepts of social entrepreneurship, sustainable/regenerative agriculture, and permaculture. This training was what inspired him to start the non-for-profit organisation called 'Network of Agric and Sustainable Leaders for Africa (NASLA)'. He is a certified Permaculture trainer, designer, 2022 by TreeTop Permaculture, California, USA; Sustainability designer, 2016 (4 dimensions- Social, ecology, economy and world view) by BetterWorld Cameroon, Global Ecovillage Network international Scotland and Gaia Trust UK) & Project designer, 2016 by Dragon Dreaming International, Australia. Through this program he has been serving young people and smallholder farmers in the community and across Cameroon. NASLA became officially registered with the Government of Cameroon in November 2018 and in 2019 Tendong received his seed grant from The Pollination Project (TPP) that helps to uplift the program from ground-up. NASLA has served over 1250 adults youths/students plus 250 smallholder farmers from 5+ communities in Cameroon. Also, they are working to launch a 'Youth Agriculture and Permaculture Centre (YAP Centre)' in Mbengwi, Cameroon by spring 2023. Beside his national experience, Tendong has also had the privilege to participate in an international transnational meeting in Ghana and in Cameroon for a 'Youth SIRCLe project in 2017' between 4 countries (Cameroon, Ghana, Scotland, and UK). A project sponsored by the Erasmus+ and the European Union. These experiences and many others have summed up to build his capacity and networks to continue to be a change to his community, nation, and the world.
John Kusedyo
John Kusedyo is an experienced person with 10 years working experience in Project planning and implementation, Early Childhood Development and Child Protection, Community Development, gender development, CBCC management, community mobilization, performance and Human Resource management, Climate change management, Environment Protection and Management, education management, leadership and administration, classroom teaching, surveys, and research implementation. John Kusedyo is well experienced in working with International Institutional donors like USAID, DFID. John has vast experience in working with communities and government departments in the implementation of education related projects, women, children and youth empowerment projects, social and community development projects. In addition, he has a strong knowledge and experience in stakeholder's engagement skills. He is a competent and ambitious person who has the required skills in designing effective teaching and learning, development of formal and Informal curriculum, management of student databases, report writing, designing projects, planning and implementing projects, monitoring and evaluating projects, developing of strategic plan and proposals, qualitative and quantitative research methodologies, database management, facilitating trainings and community mobilization. John is also an efficient, organized individual, hardworking, dependable with absolute discretion, and excellent attention to detail. In addition to that, John is well-disciplined, focused and self-motivated with strong planning and organizational skills, mentoring skills, leadership skills and resourcefulness, report writing skills, good interpersonal and communication skills and able to work under pressure and with minimum supervision. His 9 years' experience in education, social and community work has seen John becoming more of a team player, logical thinker, fast learner, as well as a promoter of new work ethical standards while maintaining high levels of integrity and professionalism. John holds a Degree in Bachelor of Science Education obtained from The Malawi Polytechnic and has attended several trainings and is currently studying Masters in Business Administration and Masters in Transformative Community Development. Currently John Kusedyo works as a Project Manager for Ana Patsogolo Activity (APA), a USAID project for Malawi AIDS Counselling and Resources Organization (MACRO) and combines with working as a Country Director for Providence Earth Nursery Foundation.
Joseph Asare
Joseph Asare is a creative and innovative leader equipped with a career in social work. He has accumulated years of experience in community leadership and service in areas of poverty, illiteracy alleviation, and environment protection. Has career in administering and managing projects and programs that deliver value for money to investors and life changing services for communities and individuals who are faced with varied social and environmental needs and challenges. Asare is a very analytical professional adept at compiling program data and using such data to develop and implement policies and procedures proven to increase the effectiveness, scope, and reach of communities. He is skillfully trained to develop teams and build community partnerships that provide services to help individuals' and communities in need to eliminate obstacles to safe environment, employment opportunities, access to education and resources. He is experienced in developing, sustaining, and expanding social partnerships with stakeholders and advocates within diverse fields including poverty and illiteracy alleviation and environmental projection. Asare has Master's in Business Administration (MBA) in Management and Economic Security specializing in management and economic security, Bachelor of Science Degree (BSc) in Accounting and Higher National Diploma (HND) in Accounting.
Walter Okwir
Walter Okwir is Founder and Team Leader for Youth Inclusion and Empowerment Network – YIEN Kayunga, Uganda. Walter is an advocate for SRHR, enthusiastic and hardworking individual who stands for and with young people to amplify their voices and respond to their health, fundamental human rights, gender and livelihood needs and aspirations. The principles and values that guides him in life include advocacy, Vibrant personality and easy to relate with all kinds of people, good communicator, strong interpersonal skills, able to multitask, good organizer, self- motivated, loves working with and for young people.
Kennedy Okello
Kennedy Okello studied International Business, Trade and Entrepreneurship at the African Leadership University with interest in using technology and software to solve social problems. Previously, he was part of a team that worked to build a digital payment platform for the public transport sector in Somaliland. He also successfully co-built a social ecommerce platform that bridged the gap between fruit and vegetable farmers in Sierra Leone, the local and international market. Kennedy co-built an AI enabled enterprise software that predicts machine and asset failure in high value industrial businesses, to reduce the negative social impact these companies have on the communities around them. He worked to create an enabling environment for social SaaS startups on the African continent with a team to incubate 100 digital economy startups, in partnership with the Alibaba Business School and the African Leadership University. His experience as a software startup founder, and as a growth enabler for other social entrepreneurship startups, has placed him in a unique position to understand definite software startup needs, especially at the growth stage. Through The Pollination Project grant he created a simple SMS database management tool to identify prospective COVID-19 patients, connect them to their nearest healthcare center, and manage their treatment through to discharge. Also, the trained Health Care Team (HCT) is dispatched for an in-person visit as well as individual referral to their nearest COVID-19 care center and updates their record to indicate progression.
James Gikonyo Mbuthia
James Gikonyo Mbuthia is a hardworking and honest person currently running a nonprofit program titled "I believe motorcycle training initiative" in one of the congested slums in Nairobi Kenya where they train street children and people living with disability on how to repair motorcycles. James was certificated in Gender Based Violence prevention training conducted by Kenya women & Children Wellness Centre. His dreams of establishing a spacious safe house to accommodate 200 street children and people living with disability will be trained to be self-reliant and create a community of mutual support.
Didas Mzirai
Didas Mzirai is an Award-Winning Social Entrepreneur and aFormer elected National Youth Leader in Kenya. He is a Mandela WashingtonFellow in The US State Department's Young African Leaders Initiative, abrainchild of Former President Barack Obama to empower a new crop of YoungAfrican Leaders as they transform their Societies and Nations. Mzirai is arapidly rising Young Global Leader who is highly passionate about Youth andWomen Empowerment, and whose work in Empowering Rural smallholder farmers inKenya has already gained him international acclaim. His social enterprise MuchoMangoes Ltd, has won several Awards, including The SME of the Year 2019 inKenya, Winner of the National Green Enterprise Challenge, selected as an SDGsAmbassador, and he was also honored as a National Hero by the Kenya Governmenton 20th October 2021, for his work in Empowering and Uplifting the livingstandards of Poor, Rural Small-scale farmers and for his exemplary service as aNational Youth Leader. Didas served as President of the National Youth BungeAssociation in the Yes Youth Can Program, the largest Youth Network in Kenya.He Champions Peace as a Generation Change Fellow, a program of the UnitedStates Institute of Peace and is a former UNLEASH + Facilitator. UNLEASH is theGlobal Innovation Lab for the UN Sustainable Development Goals. His Award-winningSocial Enterprise, Mucho Mangoes Ltd, empowers rural smallholder farmers tomass produce better quality products through providing them with training andsupport, then providing a ready and reliable market for their produce. Please explore more about Mucho Mangoes at www.muchomangoes.org.
Logiron Emily Asekon
Logiron Emily Asekon came from a nomadic pastoralist community in the Northern part of Kenya. She has training in Information Technology Management & Community Resource Management with extensive working experience in the nonprofit sector. She has several years' experience working with micro-finance organizations. Emily is passionate about community work and volunteerism. Emily is the Director, Kanam women Initiative that focuses on civil rights, Health and empowerment of Turkana women living in Nairobi and Turkana. She is inspired by the TPP's commitment and the support for change-making in various fields. In her free time, she loves writing and reading fictional stories.
Fatoumatta L Kassama
Fatoumatta Kassama has 10 years of experience in Nursing. She is a Registered Nurse, Ophthalmic Medical Assistant, and holds a bachelor's degree in nursing and reproductive health. Fatoumatta is the Founder and Coordinator of Eye Care For ALL, a community-based organization that provides free home-based and community eye care services for the less privileged, orphans, prisoners, refugees, mentally challenged and people living with disabilities. She is also the Co-founder and Program Manager of Prospect For Girls a not-for-profit organization that empowers women and girls through vocational skills training and health education. Fatoumatta is the founder and CEO of Girls' Pride, a social enterprise that started as a result of period poverty affecting girls' education in The Gambia. It provides healthy, affordable, and reusable cloth pads, train women and girls on menstrual health and hygiene management, conduct training trainers on sexual reproductive health training on cloth pad production, and online & offline counseling services. Girls' Pride is working to address period poverty, promote maternal and child health, keep girls in schools during their periods, end gender-based violence and inequalities, reduce waste generated during menstruation and create job opportunities for Gambian youth. She is a Mandela Washington Fellow, One Young World Ambassador and Delegate Speaker, Opec Funds for International Development Scholar & young leaders award winner, Obama Foundation Leader, African Presidential Leadership Program Alumnus, World Youth Forum Delegate, Tony Elumelu Entrepreneur, TAF-Africa Foundation Start-up entrepreneur, Social Innovation Warehouse Ambassador, Future Leader of the year nominee, TFN Health Servant of the year nominee, African Youth Architect new generation entrepreneur of the year nominee, Youth Excellence Award winner, Friends4SDGs Ambassador, country Lead for Obama Foundation service projects, ChangeNow summit delegate, and the Ag President of the National Association of Gambian Nurses and Midwives. Currently, she is doing a fellowship program with the International Sustainability Academy in Germany. and at the same time doing an internship with WASH UNITED and Akkon University of Applied Human Sciences. Fatoumatta is passionate about health equity, women empowerment, quality education, disability issues, climate actions, volunteerism, and entrepreneurship. During the COVID-19 pandemic lockdown in The Gambia, she received funding from The Pollination Project and implemented the 'Dignity In Prison Project'. This project digital menstrual hygiene management education, reusable sanitary pads, underwear, and body soaps to female prisoners at Mile II Central Prison in The Gambia to give them the opportunity to menstruate in dignity and in a hygienic way, especially during the pandemic.
Rosângela Míriam Mendonça
Rosângela Míriam Lemos Oliveira Mendonçais a professor at the Design School of the State University of Minas Gerais andwork since 2011 with the Systemic Design Methodology, that as basis forsustainable actions and projects, both in her teaching duties and with projectsdeveloped with low-income communities, fostering their health, autonomy, andquality of life. She believes that we can only achieve the changes needed byour society if people work together with partners that share the same values.Besides, each one of us is responsible for acting to the extent within ourpersonal reach, and as a citizen and teacher I am always working to do my part.Rosângela is a partner and founder of ArquiCAD ArchitectEngineer – UFMG (1986); Master (MPhil) in Computer AidedBuilding Design – University of Strathclyde (1990); Master'sin computer science from the Federal University of Minas Gerais (1997);PhD in Industrial Design from Politecnica de Torino – Torino Italia (2014).
Geniva Alipio
Geniva Alipio is a Tanzanian woman with aspirations in hard work, teamwork, and women leadership and is ready to change under reasonable doubt. She is a social worker, entrepreneur, and women's right activist with aspirations in hard work, teamwork, flexibility, and readiness to adapt and realize the set goals and objectives. Professionally, I am a teacher who has served the students to acquire the proper education for 12 years. Besides, as an entrepreneur activist, I advocate for women's rights for property ownership in each household. She cooperatively engages in women's entrepreneurship skills and organizations specifically, selling food crops that enable income generation for each family is one of the initiatives to protect women's rights in property ownership. She received The Pollination Project grant during phase 1 Covid 19 pandemic for Liquid soap making in protecting women against the pandemic due to the inability to purchase the soap. The Grant was also supportive in generating a small income for the women who are entirely participating in property ownership initiatives. Geniva is a teacher who has served the students to acquire the proper education for 12 years. She is currently pursuing a Master of Arts in Public Administration degree at the University of Dar es salaam in Tanzania.
Melanie Faranello
Melanie Faranello is a fiction writer and the founder of the acclaimed social impact public art project, Poetry on the Streets. Her writing has been published in StoryQuarterly, Huffington Post Personal, Blackbird, StorySouth and elsewhere and has received various awards including two nominations for a Pushcart Prize and winner of the Marianne Russo Award for Novel-in-Progress. She holds her MFA in Creative Writing and was chosen as a Creative Community Fellow with National Arts Strategies. 
Originally from Chicago, Melanie has worked as teaching artist for twenty-five years leading creative writing workshops in various communities throughout Chicago, New York City, Cuenca, Ecuador, and currently in Hartford, CT. She studied abroad in Nepal where her field research was recording Limbu oral folklore in the Northeast Himalayas. She is trained as a teaching artist in Kingian Nonviolence and incorporates this into her work with youth and her public art projects for social impact by bringing people's words into public spaces, such as through poetry murals, storefront exhibits, and poetry bus wraps. 
Her belief in creative writing as a vehicle for connection as well a means to explore the human condition is the thread that connects her work as a fiction writer with her work in the community through Poetry on the Streets. She lives in CT where she writes, teaches, and creates public art projects for social change. Read more at www.melaniefaranello.com and www.poetryonthestreets.com
Elizabeth Buechele
Elizabeth Buechele is the Founder and Executive Director of The Smile Project. In 2011, Liz Buechele started writing down what made her happy. One "Happiness is" at a time. This practice of daily joy grew into The Smile Project. With a professional background in the nonprofit industry, Liz feels very lucky to bring her personal experiences and professional expertise to The Smile Project. Liz is passionate about youth empowerment and kindness. She enjoys writing, running, traveling, and watching the dogs at the Union Square Dog Park in New York City. Liz puts a lot of value into essences of gratitude, exploration, curiosity, discipline, and love of learning.
Chiaga Eric Foinchi
Chiaga Eric Foinchi isan Agro-environmentalist, a social entrepreneur, and business coach. He hasover 10 years' experience in the non-profitsector working mainly with vulnerable women, youths,and marginalized groups in rural communities in Cameroon.He is the founder of Community Empowerment Agency for SustainableDevelopment (CEMASUD), an impact driven-nonprofit organization foundedin 2009 aimed at alleviating extremepoverty, acute malnutrition, and environmental degradation inCameroon, through the promotion of sustainable agriculture, economic empowerment, andlivelihood-skills trainings/support initiatives.He is a dynamic servant leader with a background in sustainableagriculture, community development, project management, grant writing, andentrepreneurship. He is a mentor to several communitychange makers and young business startups in Cameroon. Chiaga believesthat with vision, passion and the right support ordinary people can bring aboutextraordinary positive changes in their communities. He isa critical thinker, levelheaded and a hardworking individual whoselife has remained a great inspiration to manywho have interacted with him in one way or another. He is equallyan author of seven books and a motivational speakerwith a strong passion to see people discover and fulfill their purpose in life.
Dakota McMahand
As a classically trained pianist who got her start at theWatts Towers Art Center Campus in South Los Angeles, Dakota McMahand has spenther life merging arts education and activism to create social change on agrassroots level. Having been personally impacted by the transformative powerof the arts, she knows it cultivates creative expression, supports relationshipbuilding, and nurtures social emotional healing. Dakota is a first-generationcollege graduate with over 10 years of experience working in the community artsspace at institutions such as Inner-City Arts, City of Los Angeles Departmentof Cultural Affairs, and as a Getty Museum Intern for CalArts Community ArtsPartnership. Dakota currently sits on the South Gate Museum Advisory Group andis a member of the SELA Artists Guild. She earned her Associate of Arts in Arts& Humanities from El Camino College, Bachelor of Arts in InterdisciplinaryStudies with a concentration in Public Administration from California BaptistUniversity, and Master of Arts in Education Administration from the Universityof South Dakota. She holds a Community Teaching Artist Certificate from theCalifornia State University, Los Angeles and a UCLArts & Healing SocialEmotional Arts on a Shoestring Facilitator Certificate. In addition to hervolunteer artivism efforts as founder and executive director of BuddingArtists, she works in the field of Medical Education. Budding Artists is arecipient of a Seed Grant (2018) and Impact Grant (2020) from The PollinationProject. The Seed Grant funded two laptops to help her launch her 2019 SummerExploration Program and the Impact Grant funded the creation and distributionof 100 free Process-Based Art Kits which were given during the height of theCOVID-19 pandemic to bring creativity home and support social/emotionalwellbeing to BIPOC ages 3-5. This year Budding Artists was featured in anarticle by PBS-SoCal and named Nonprofit of the Year for CA State AssemblyDistrict 63 by Assembly Speaker Anthony Rendon. PBS-SoCal Article
Link: https://www.pbssocal.org/education/how-this-arts-nonprofit-offers-free-bilingual-arts-education-to-southeast-l-a-kids CalNonprofit of the Year 2022: https://calnonprofits.org/images/2022_Nonprofits_of_the_Year_full_list.pdf
Maulidi Mwinyikai
Maulidi Hamisi Mwinyikai studied Environmental Justice at University of East Anglia (UEA), a professional and skilled to restore multiple functions for multiple benefits in terrestrial and aquatic interventions aim to restore multiple ecological, social, and economic functions across a landscape and generate a range of ecosystem goods and services that benefit multiple stakeholders. Since 2000 Maulidi served different organizations as a volunteer, in 2015 founded Kishoka Youth Organization and he is an advisor for the Environment Regeneration panel at The Pollination Project. He is dedicated to regaining, improving, and maintaining vital ecological and social functions, in the long-term leading to more resilient and sustainable marine and landscapes. In 2018-2020 he assisted in enhancing the conservation, recovery, and sustainable management of forests and other ecosystems by planting more than 30,000 trees. Maulidi is recognized by the County Government of Mombasa and NG-CDF Likoni as an influencer in Terrestrial and Aquatic Restoration. He envisions seeing that investing in the forests' restoration and natural environment contributes to community well-being and fortune. He strongly believes that afforestation through an agroforestry approach will create change to their land and people's livelihood. His true dream is to see the tree nurseries contribute to the restoration of the forests to provide foods, fruits, generate income, clean air, restore green environment, underground water, and the fertile soil in his country.
Maston Chikoti
Chikoti Maston Henry is 27 years with Bachelor of Social Science from University of Malawi coupled with certificates in Financial and Modeling Analyst, Project Management, Monitoring and Evaluation, Civic Leadership, Basic Computer Skills, Facilitation and Literacy. He is a changemaker with a good track record and vast experience in Areas of Human rights, gender and equity, Microfinance, data collection, child protection, women empowerment, HIV and AIDS, Monitoring & Evaluation, and statistical analysis. Chikoti is a firm believer of equality in diversity and Ubuntu Philosophy for proper growth and development of society. He strives hard to uplift and promote visibility, safety, wellbeing, and livelihood of Minority groups in society especially on sexual orientation. Due to his belief in uplifting the lives of minority groups, during the diverse impact of cyclone Ana and Gombe, Chikoti was running a project titled, "leave no one beyond in recovery response". Through The Pollination Project grant, he supported and provided food to the minority groups who were survivors of Cyclones. In his free time, Chikoti likes adventures and Reading.
Ben Kilama
Ben Kilama is a 33 years old Ugandan passionate and friendly young man living with Disability. He loves meeting new people and provides mentoring and coaching support for people living with disabilities especially Spinal cord injury. He puts a lot of effort into everything and resilience. Ben has nine years' experience coordinating community livelihood projects, two years' experience of tutoring students up to diploma level and two years' experience managing an organization of persons living with Disabilities (DPOs).
Julieta Muñoz
Julieta Muñoz is an urban farmer based in Pomona, CA. Her passion for urban farming germinated out of a love for soil conservation and has become more ardent as she's learned about the inequities in our current food system. Julieta is a graduate from Cal Poly, Pomona with a B.S. in Plant Science and a minor in Soil Science. She attributes her knowledge to having worked at Spadra farm, and cultural practices already present in the community. Julieta chose to pursue urban farming in Pomona because of the strong sense of community in the city and the active organizations striving to localize the food system. In 2017, after volunteering at Center Street Community Garden for 3 years, she founded Growing Roots. Julieta is currently learning about indigenous growing methods and how to incorporate them in the gardens. When she's not farming, Julieta enjoys resting, cooking, and catching up with friends.
Okeke Grace Eche
Okeke Grace Eche is a climate change/girl child advocate, a community and social development enthusiast with over three years' experience with NGOs in empowering women/ girls and youths through education, training mentorship, coaching and advocacy. She received her education at the University of Calabar with a B.A in Philosophy, Grace holds a Mini MBA from Lagos Business School and MBA with ABU Zaria in view. Grace is a digital grassroots ambassador, a Ford Foundation Scholar, and a fellow of the Friedrich Ebert Stifung leadership program. She is also, a fellow of the Future Female Business School by UKAID/Nigeria, and an SDGs awardee organized by Nigerian Youths SDGs and Oxfam. Grace is the initiator of GIRLS for CLIMATE ACTION empowering girls affected by climate change, gain access to education and the operations officer with Hope Behind Bars Africa. She is currently a member of the African Feminist Taskforce developing the feminist demands for COP27. Grace believes that educating a girl child will help them mitigate the impact of climate change.
Emmanuel Nuvalga
Emmanuel Nuvalga is a graduate of Criminology and Security, National Open University of Nigeria. He is the founder and president of Support for Girl Child's Education Initiative, a volunteer of the Nigerian Red Cross Society, Connect Japan, Women Environmental Program (WEP) and Youth Leader at ECWA Ombi 1 Nas Poly Nasarawa State Nigeria. Emmanuel is currently a grant advisor of the Pollination Project, an Alumni of 2063 Academy and participant of the African leaders Academy. He collaborated with fellows from over 7 African countries to draft a resolution for Africa on a topic "Ensuring Safe and Sustainable Access to Energy for all Africans" in the department of Infrastructure and Energy of the African Union. He is currently implementing the aspiration six of the African Union Agenda 2063 through his organization. He has a great passion for humanitarian movement particularly enhancing education for the underserved in the hardest to reach communities. He has great passion for networking, learning new ideas and new ways of solving complex problems for the world. His project "Rebuilding Education" was funded by The Pollination Project in September 2021.
Danielle Kaltz
Danielle Kaltz believes in Servant Leadership which has at its core: collaboration, trust, empathy & the ethical use of power. The philosophy where individuals are servants to their communities first, making the conscious choice to lead to better serve others. Her objective of servant leaders is to enhance the growth of all individuals in the organization and encourage teamwork and personal involvement. She considered herself as a servant leader. She has a MLIS and Certificate in Archival Administration from Wayne State University.
Lolita Gelle
Lolita Maguigad Gelle is the Fundraising Officer for Project Bantu Philippines. Project Bantu uses the art of Capoeira and other impactful interventions to fight poverty in the Philippines and around the world by empowering at-risk youth, their families, and their communities. Her organization supports hundreds of Filipino youths with end-to-end programming that focuses on early childhood education, nutrition, behavioral, social development, employment, mentoring and investment in community building. She was inspired by her father who taught her the need for social equality that can only happen if the disadvantaged people will be empowered to make the social change happen. Lolita has a college degree majoring in social development and community organizing and then spent all her years doing development work. She became physical disable (left leg with dystonia) when she was 9 years old and due to her experience of social discrimination, she became very active in the disability sector. Lolita co-founded 2 organizations on disability namely Foundation for These Abled Persons Inc and Business opportunity Producers Cooperative in the Philippines.
Elizabeth Wambui Koigi
Elizabeth Wambui Koigi is the founder of Ndogo Farms, a teacher by profession and a biogas expert. In May 2019 she founded Ndogo Farms, where she converts small spaces into gardens mainly in the urban areas and in arid and semi-arid areas to ensure that people access fresh and organically grown food at the comfort of their own homes using less water and biodegradable materials for making the gardens. Her main mission being zero hunger and creating climate resilient agricultural practices. She has appeared on several TV shows on different mainstream media stations in kenya, magazines and newspapers. She managed to be a finalist in African innovation fellowship 2020, held by Womhub and a finalist at the African regional competition by Venture cup china 2021. She graduated from Karatina University with a Bachelor's Degree in Education (science).
Henry Mkare
Henry Mkare has over 3 years' experience in the community development sector with a special focus on alternative education (Experiential learning). Currently, Henry is the founder and Director of Kickstart Kilifi, an innovative learning organization that uses experiential learning model to reduce and refrain students from dropping out of school, while equipping out-of-school youths in rural areas of Kilifi County (State), Kenya with skills required to succeed in the 21st century. These skills are ICT, Entrepreneurship and Life skills. Kickstart Kilifi"s Building with Books! is a project funded by The Pollination Project, whose main aim was to spur and nurture the reading culture among high school students as a way of arousing their appetite for school, thus refrain from dropping out. Academically Henry holds a post graduate diploma in leadership for Social Change from Kanthari International Leadership Training institute (Kerala, India) and a Bachelor's degree in International Relations and Diplomacy with Information Technology from Maseno University, Kenya and he is also an alumni of the Young African Leadership Initiative (YALI), East Africa, a program launched by former President of the United States Barack Obama as a signature effort to invest in the next generation of African leaders. Henry's passion is education, having overcome child labor to become the first university graduate in his family lineage. Henry hopes to witness a society whose education curricula caters for the needs of all kinds of learners with special focus on experiential learning.
John Bosco Wambugu
John Bosco Wambugu has 15 years' experience in software engineering, education, and water treatment sectors. He is focused on improving the quality of life among the most disadvantaged communities in Kenya. He works to enable off-grid low-income communities & schools to meet their water treatment and disinfection needs independently & affordably. The Pollination Project grant for his project titled "Decentralizing Chlorine Disinfectants Production in Low Income Kenya Schools" supported 3 low-income schools to address their existing drinking water, sanitary & hygiene challenges and enable them transition to fully independent on their water treatment & disinfection needs. The 3 beneficiary schools received a low-cost portable chlorine disinfectant making machine unit each. The chlorine disinfectant maker unit is a plug & play that uses a simple, automated & manageable process of electrolysis to convert a saltwater solution into sodium hypochlorite. This solution can be used for disinfection and water treatment. He believes decentralized production of various types of chlorine disinfectants in schools using the most available resource in the world i.e. Salt & water will help eliminate water borne related diseases outbreak in our beneficiary schools as well as cost associated with bleaches. He also hopes to end pesticide poisoning in schools that have a school feeding program.
Jimcale Faarah
Jimcale Faarah is a 22-year-old fighting against plasticwaste in his country of Somalia. He was born and raised in Hargeisa, Somalia.Two years ago, he noticed plastic waste had become a major problem in hiscountry, and no one was doing anything to improve it. In 2020, Jimcale foundedPlastic Venture – a recycling startup that turns plastic bags and bottles intopaving blocks and face shields. Over the past years, Jimcale's startup recycledover 2 million kilograms of plastic waste that would otherwise end up pollutingthe planet. As the COVID-19 pandemic emerged, Jimcale realized the need forhigh-quality, affordable masks to protect people in his country. Since mostpeople in his community were living on low incomes, they had difficultyaffording and accessing masks. Plastic Venture began to produce face shieldsusing materials from recycled plastic bottles. Plastic Venture has successfullydelivered over 1 million face shields in his country. Jimcale believes thesafety of a face mask is a basic human right, so he plans to continue mask andshield production until everyone in Somaliland has one. Ultimately, Jimcaleenvisions a country and a world free of plastic waste, where people and theplanet's animals live decently and safely. Currently, Jimcale is workingtowards his International Business & Trade Degree at the University ofAfrican Leadership University in Rwanda. He will continue to grow PlasticVenture and raise awareness about plastic waste in Somalia. He was recentlyselected to attend the Youth4Climate: Driving Ambition event organized by theGovernment of Italy, which will take place September 2021 in Milan.
Innocent Nabaasa
Innocent Nabaasa is a journalist, women's right and youthled development activist in Uganda. She has done this through media andnon-governmental organizations that she co-founded and worked with. She holds aDegree in Development Studies from Mbarara University of Science and Technologyand is married to Amumpaire Moses Bismac and together they have two Children. Atthe age of 21, when Nabaasa was just a university student at Mbarara Universityof science and Technology, pursuing a Bachelor's Degree in Development Studies,she co- found a non-government organization called Fabs (http://www.fabsorganisation.org/). Fabs is a women led and women serving nonprofit organization that focuses onthe empowerment young women with emphasis Sexual Reproductive Health( Childmarriages, Teenage pregnancy, Fistula), Sexual and Gender-Based Violence andeconomic skills development. Nabaasa has worked with Uganda's biggest and mostwatched/listened to media houses since 2010. She worked with Radio West and TVwest from 2010 – 2013 as English news Reader and Presenter of Muhumuza Programon Radio west and a host of Sabalala and ReKirigime shows on Radio West. In2014, She joined Vision Radio in Mbarara presenting Vision Xpress Program.While at Vision Radio, she also worked on UBC TV in Kampala to presenter a 'Dabeat Show" In 2015 she joined WBS Tv as a news Anchor and News reporter. WhenWBS TV closed business, she joined NBS Television as a News reporter and NewsAnchor, while at NBS Television, Nabaasa Focused on stories that empower women,using her position as a journalist to advocate for inclusivity of women inleadership, better health and access to maternal services. These stories can befound on You tube and websites like Nile post news for stories she has writtenabout empowerment of women and young people. Nabaasa has previously been hostedon NTV Uganda, NBS TV, Record TV to discuss the challenges that effect women inrural districts in Uganda these include access to pads during the lockdown,Safe guarding girls from perpetrators, Fistula, Sexual, and Gender basedViolence, etc. In 2021, Nabaasa founded an online media organization calledPOATV Uganda , making her the first Ugandan woman to start up a media organization.POATV broadcasts online and focuses on promotion of Tourism, Environmentalconservation, development, and agriculture. In 2020, Nabaasa resigned her jobas the Program Officer SRHR Alliance Uganda to contest as the woman member ofParliament for Rukungiri District. The reason for joining politics was tosupport and inspire underprivileged women to join leadership positions as wellas advocate for the rights of women and youths. She emerged third among 4contestants. In 2019 Nabaasa Innocent organized Uganda's first Vegan festivalthat attracted over 500 attendees. The festival has now grown to an annualUganda Vegan Restaurant Week that was launched in 2021. Nabaasa then registeredan non-government organization called Vegan Network Uganda trading as UgandaVegan Society, Uganda's first animal advocacy organization. The Vegan Societyis a volunteer nongovernmental organization that advocates for reduced animalconsumption, healthy eating habits, compassion towards animals andEnvironmental protection.
Abdul Razak Bawa Alhassan
Abdul Razak Bawa Alhassan is a compassionate social development officer from the University for Development Studies with a Bachelor of Arts degree in Integrated Community Development with experiences and skills in Community development planning, project management, community mobilization and engagement, monitoring and evaluation. Abdul is the founder of an organization operating in the Northern region of Ghana with the mission of facilitating the mobilization and the development of indigenous human and material resources to improve upon the standards of living of the disadvantaged in rural communities. Abdul was awarded a seed grant in 2019 by The Pollination Project (TPP) to implement a project dubbed the Sustainable Livelihood Empowerment Against Poverty program (SLEAP). The project trained 30 beneficiaries in three communities in the Upper East Region of Ghana in tailoring as a source of livelihood. The project served as a source of livelihood to 30 unemployed youth which helped improve upon their standard of living. Also, during the peak of the Covid-19, the selfless efforts of his team helped with securing a covid-19 emergency grant. The grant was very helpful in sensitizing the youths on the precautionary measures to adhere and minimize the high spread of COVID19 by following the COVID19 guidelines and prevention protocols. In 2021, Abdul's organization partnered with CENSODEV and was awarded a grant from Plan international to build the capacity of over 500 women groups in order to fully participate in the district assembly sub structures.
Vijayakumari Rajamani
In 1994, Vijayakumari Rajamani joined a women development organization Cornerstone in my native village Melpuram of Vizhavankodu taluk in Kanyakumari district of Tamilnadu. Vijayakumari served as a volunteer for five years in women empowerment activities and opted to join another organization namely Guard Society as a Block Co-ordinator for Women Development at Shenkottai block of Tirunelveli district. She served for another fifteen years in Society for Rural Development Trust. Vijayakumari's longing to learn new initiatives in development attracted her to join Tirunelveli Social Service Society to work in Water and Sanitation project that pioneered implementing household toilets to protect the dignity of women and to provide healthy environment. Guard society invited her during 2002 to head the women development project and she served as the head of women development project for a period of three years and with all these experience and learning.
Rhonda Chandler
Rhonda Chandler is a wife, mother, and Social Worker of twenty years. Rhonda obtained an undergraduate degree in Sociology from Southern Connecticut State University and a Masters of Social Work from Clark Atlanta University. Early on she knew she wanted to work with children in some capacity. During her career she worked in various employment settings advocating for the voiceless and working with individuals' birth to 90+ years of age. Rhonda has experience in crisis intervention, psychosocial assessments, individual/family therapy, problem solving, serving on multidisciplinary teams, collaborating, and connecting with families and organizations. In the past she has been a member of the Service League of Green Bay and served on ministries at her church. As a grant recipient of The Pollination Project, her team purchased curriculum, continued with their monthly meetings, provided weekly groups in schools, volunteered in the community and partnered with other nonprofit organizations.
Wairimu Mwangi
Wairimu Mwangi is the founder of Yrimucollection that is focused on Creative arts and Sustainable food system design within urban areas. Her organization is focused on actualizing Circular Economy through the promotion of Urban regenerative gardens and greening the city. Wairimu's organization also promotes Art as a form of urban space expression and definition. She works with marginalized communities such as Street youths, schools and other rescue centers to make them agents of change and create social and economic cohesion and prosperity while preserving the integrity of the environment. Wairimu has a Masters in Science (MSC) in Environment and Development London School of Economics and Political Sciences (LSE) (2004), Bachelor of Arts (BA) in Economics and Sociology University of Nairobi (UoN) (2000), Agribusiness Supplier Development Program (ASDP) certification – United Nations Development Program (UNDP), Circular Economy Catalyst Training of Trainers on "Circular Enterprise Replication and Incubation certification Adelphi and SEED supported by IKEA Foundation.
James Banda
James is a youth activist who campaigns for change from Mchinji District Malawi. He is the founder of a faith-based organization called Transformation Of Orphans Lives In Malawi (TROLMA), member of Young African Leaders Initiative (YALI) and currently working in partnership with the Doing Good Deeds organization and Healing Our World Cooperative. In 2021, James's seed grant from the Pollination Project helped to increase access to education and COVID19 prevention materials for girls to be enrolled and protected in schools. His project also distributes learning materials and personal protective equipment like exercise books, pens, soap, facemasks, and hand sanitizers. Last month, the Zulu Traditional Authority recognized and appreciated his organization's intervention on Mudziwathu Radio Station for empowering young girls to continue their education.
John Baptist Kabo-Bah
John Baptist Kabo-Bah is the founder and Chief Executive Officer of Afrivoices for Climate Change (AFC). He oversees all projects at Afrivoices that aim to protect and restore degraded landscapes through regenerative agriculture and Moringa Oleifera plantations. He is a TPP fund recipient for Afrivoices' flagship project, the Moringa Food Forest Programme, and is currently a member of the African community of practice for underutilized food commodities under the auspices of the Forum for Agricultural Research in Africa (FARA). As a result, he joins other industry professionals and leaders in identifying problems and developing solutions. John is also a Clinton Global Initiative University fellow 2022, and a United People Global/Hurricane Island Center for Science and Leadership Certified Sustainability Leader 2022 as well 2021 Future for Food Awardee of the International Food and Agribusiness Management Association. In 2021, he was appointed Chairman of the National Planning Committee and Cohost of the Hult Prize Impact Summit-Food for Good, which drew 300+ participants from Ghana, Indonesia, Chad, Ethiopia, Nigeria, and Kenya. Furthermore, he has also organized numerous food security/climate awareness youth sessions since 2019 to encourage over 1700 youth to develop innovative sustainable food/environment ideas. Conclusively, John is a goal achiever and doer, which inspires him to lead his country by fostering harmony among people, food ecosystems, and nature.
Afonrinwo Babatunde Adedeji
Afonrinwo Babs Deji is a young, dynamic, enthusiastic,and passionate community social innovator living in Lagos, Nigeria. He holds a professional diploma in DesktopPublishing from R&D Computer Associates, a certificate in Leadership growthfrom Windows Portfolio Services Lagos & United Kingdom, Osun StatePolytechnic Iree (OND) and National Open University of Nigeria. He is the Founder of The Inverters Foundation,a foundation with keen focus on Human Capital Development and LeadershipDevelopment, He is the Convener, Take A Step Summit (A Skill AcquisitionTraining project that discovers and uncovers hand skills talent in youth), aswell as the Founder of the Popular online Leadership Academy (Follow To Leadand Young Leaders Forum for Ages 17-22years – with Participants across thecontinent of Africa), He also runs a Leadership Ethics Programme for schools,and also provide academic materials for kids in slums. Over 20,000 young peoplehave benefitted from his project He is a creative writer, a deep thinker,solution finder and a great encourager. He is very passionate about educatingyoung individuals on leadership, entrepreneurship and skill acquisition intheir environment. As fondly called "Sir Babs," he is amultiple award winner, e.g Class 2017 (Nigeria Volunteers Award), Top 3 socialinnovator in Nigeria (2018) by Facebook poll, Top 10 World local communitydevelopment contributor (2017), Adepeju Jaiyeoba top 10 Social Worker inNigeria (2018), and several other nominations. He is a Fellow, Young African Leaders Initiative(YALI), Ambassador (Motivation Africa), Fellow – African ChangeMakersFellowship (ACi), Former Ambassador (TheirWorld), Fellow (Ye CommunityLeadership Fellowship), Member – CIVICUS (World Alliance For CitizenParticipation), Member – (Yiaga Africa), SDG 4&8 Advocates, PRO -CHSA Old Student Association. In 2019, he was awarded the PollinationProject Grant and he empowered over 700 single mothers on different hand skillsand also getting them different places of internship with soft grants to dedicatedparticipants, more than 600 among them are now financially independent He is a mentor to several protégés. His dream and goal for life is to become aleadership expert and a skill acquisition consultant, been a resourcefulindividual who uses his skills, knowledge and wisdom to meet human needs andwith core areas of interest as; Capacity Building, Entrepreneurship Advocacyand Skill Training, Risk Management, Social Services Administration, CommunityDevelopment and Organization, Community Integration and Social Integration.
Irshad Ahmed
Irshad Ahmed is a young research and development professional, working for peace, stability, social harmony, and human rights education in remote areas of Sindh. Irshad has 13 years of experience in peace education, organizing the youth for peace and human rights in regions. He has worked with different civil society and indigenous human rights organizations for peace and conflict resolution, interfaith and promoting the rights of women, girls, peasants, labor and indigenous communities in Sindh, Pakistan. Ahmed is a grantee of The pollination Project in 20217-18 and has implemented a project of Training and Mobilization to end child marriages and SRH of young people in District Dadu, Sindh Pakistan. His project aims to increase the knowledge of young leaders, religious leaders, and fathers to delay marriages of teenage girls, enroll them in schools, and prevent them from being harmed by arranged marriages in rural communities of Pakistan . More than 13 girls are enrolled and have positive impacts on the lives of girls in rural communities. The religious leaders and young people are mobilised to speak in favour of women and girls' rights and prevent the harms of early and forced marriages and address their SRH rights. He has strong skills in proposal writing, grant writing, advocacy, peace building, networking, mobilization, report writing, and training. He is an expert in programme development, management, and implementation of peace and human rights advocacy projects. He implemented projects on democracy, human rights, youth empowerment, women's rights, gender justice, and minority rights. He also coordinated peace building programmes in South Asia Partnership Pakistan [SAPPK] and prevented communal violence by organising Districts Watch groups that prevent and early warn communities in Sindh's tribal areas of conflicts and sectarian violence. He coordinated research on violence against women, peace and social harmony, and citizen participation in the electoral process in Pakistan. Irshad has a grip over the different socio-political issues of the country, such as democracy, governance, VAW, gender equality, women's empowerment, peace building, and human crises caused in Pakistan. He succeeded in implementing the minorities' rights, Youth for Peace and Violence against Teenage Girls in Pakistan.
Emmanuel Tanifum Fuhbang
Fuhbang Emmanuel Tanifum is a peace builder living in Bameda, Cameroon. He founded Rohi Foundation, a non-profit, grassroots and non-governmental organization, registered in Cameroon with the mission of promoting peace, human rights, and humanitarian actions. He is also the Cameroon chapter president for Euphrates Institute. Violence has been rampant since 2016 in the English-speaking part of Cameroon where Fuhbang lives. This has left thousands dead, hundreds of thousands displaced and many youths radicalized, manipulated, and vulnerable. Fuhbang is currently running inter alia a youth peacebuilding training program which brings youths from different religious and cultural backgrounds into a dialogue space where they are trained in peace practices, interfaith and peacebuilding leadership, and basic life skills. With the grant awarded by The Pollination Project Fuhbang contributed to minimize Violence in the English Regions of Cameroon through Youth Peacebuilding. He trained 10 internally displaced youths vulnerable to violence in the conflict area on peace practices who are youth volunteers task force for peace educators promoting peace within their communities.
Abosede Olawumi Benedict
Abosede Olawumi Benedict was part of the 1st batch of WELP in 2009, which launched her into the world of farming in a sustainable manner to save the environment and the people. After the training, she worked on her uncle's farm, establishing an organic pineapple plantation starting with 5,000 suckers, which she managed for a year. Olawumi left the farm for the finance industry for two and half years but did not find fulfillment. Her family relocated to Ghana in late 2013 and she was determined to return to organic agriculture. In 2015, she volunteered with Ghana Institute of Organic Farming to establish its curriculum and acted as the Head of Academics for one year and taught several courses at the Institute. In 2016, she received another scholarship for an 8- month intensive course in the United States on GROW BIOINTENSIVE another method of practicing organic farming. Olawuni returned to Ghana in 2017 and started a NGO called GROW West Africa, which grows, teaches and trains farmers and youth in organic sustainable farming. She established an organic farm in Tainso, Bono Region, and it is still running. They sell produce directly to consumers and do contract farming for some commodities. In the same year, she presented her work at the World Organic Conference in India where she was elected the representative for West Africa Inter-Continental Network of Organic Farmers Organization (INOFO) till 2021. In 2018, she completed the Organic Leadership Course (OLC) with International Federation of Organic Movement – Organics International (IFOAM) and training on Participatory Guarantee Systems (PGS). Thereafter, she became a consultant for IFOAM Organics International in Ghana as the PGS Advisor on Organic Market 4 Development project till January 2022, which enabled her to develop the organic for Ghana. In 2019, she started consulting for GIZ as an Organic trainer, which has given her the privilege to speak at different events and trainings and mentor so many people both old and young ones in the Organic agriculture enterprise. In 2020, she became a grant advisor for the Pollination Project after executing her seed grant award on formulating organic fertilizers and pesticides for Farmers. This project helped her to keep researching and trying new formulations which were shared with farmers across our networks. This has given her the opportunity to make organic farming easier for those we encourage to convert and an opportunity to keep helping in my little way. In 2021, she became an expert with COLEACP as a trainer on Sustainable Biodiversity Management and Organic.
Clinton Okechukwu
Okechukwu Clinton Ifeanyi, a 500 level Optometry student at the University of Benin, Nigeria. He is a Health educator and advocate with mentorship experience and certificate from Clinton's Global Initiative University, Aspire Harvard Institute and an ambassador of the Millennium fellowship, class of 2021. He has carried out outreaches with the sole aim of preventing avoidable blindness in his community reaching over 5000 students and carried out various projects to eradicate preventable blindness in his community consisting of H.E.A.L the world 2.0, Mob-Eye Clinic & Project PPE. He has carried out awareness campaigns in schools such as sickle cell retinopathy and diabetic retinopathy awareness and partnered with various organizations to increase his reach to every corner of his community and reach a global scale. He also functions as the media director of the Retina Initiative, an organization of youth-led leaders with like-minded goals of preventing blindness. He recently received a TPP grant to carry out a project, H.E.A.L the world 4.0 which comprises both eye health awareness and education, free visual screening, and provision of first aid eye kit. The project is detailed to first provide health education and awareness regarding the ocular health to high school students, increasing their knowledge and removing wrong pre-conceptions they had. The project involves free visual screenings to determine the status of their eyes and determine the need for medicated glasses which will be handled by certified optometrist and finally the project rounded up with the provision of first aid eye kit to handle ocular emergencies. He is a Health enthusiast with a passion of making the world a better place by preserving vision, one eye at a time.
Chloe Smith
Chloe Smith is an artist, community organizer & founder of 490 Farmers, a 501c3 non-profit urban farm & community garden located in Rochester, NY. In 2018, she gained permission to use a high visibility vacant lot for gardening along I-490, and the space has since grown to become the largest community garden in the city as well as the first on state owned land in New York. The space includes 65 raised bed plots for rent, a Children's Garden, Free Food Forest, U-Pick Flower Farm, community beehives, Free Food Stand & Little Free Pantry, community composting and more. She hosts regular mutual aid events & educational workshops, volunteer days, a middle school enrichment program, and created a weekly neighborhood farmer's market in 2021. 490 Farmers is a 501c3 non-profit organization with 11 board members and 4 part time staff, running on a shoestring budget that is 99% crowd funded. In 2020, 490 Farmers received the Pollinator Project grant that helped fund the installation of a water source for the garden. Chloe is passionate about sustainability, community health & sovereignty, and using the visual arts to activate community stewardship. She collaborates regularly with other grassroots projects & with local organizations to transform spaces into beautiful & abundant urban ecosystems through mural painting, gardening, and community building efforts. Chloe holds a BFA in Illustration from Rochester Institute of Technology and has worked as a freelance artist and muralist for 10 years, and a substitute art teacher for 4 years. She has volunteered on 15 small farms & eco-projects around the world over the past 9 years, and incorporates solutions and insights gained from these experiences into her daily work. She holds a Permaculture Design Certificate from CULTIVATE Ireland and is currently completing a certificate program in Market Gardening from Cornell Cooperative Extension. She hopes to use her education & skills to continue to build on the work of 490 Farmers and to further grassroots initiatives that build a more holistic, healthy & engaged society.
Wazieh Offuh
Wazieh Offuh has B.s.c Estate management from University of Jos, Plateau State, Nigeria. Wazieh's Christian values of love, forgiveness and compassion among others were those guiding her through life and hence influence the way she chooses to grow as a person. Her experience with Peace Practice Alliance in 2021 has broadened her values with a meaningful understand which has brought a dramatic growth to her values include empathy, compassion acceptance, non-violent communication and self-awareness inculcated in her daily practice. Wazieh loves reading, singing, listening to music, travelling, and making new friends.
Emilia Miki
Emilia (Emily) Epeti Miki, is the Founder/CEO of Denis Miki Foundation and Efeti Ventures. She
is a Global Facilitator, dynamic Transformational Speaker, Writer and fierce Feminist. She is a
Humanitarian Worker, Peacebuilder and Philanthropist. Working on the frontline, Emily has a
proven record of developing sustainable programs, projects and coordinating and facilitating the
implementation of community development programs, forums, networks, coalitions, alliances,
focus group discussions, bootcamps, outreaches and projects on topics addressing gender
equality, Sexual and Reproductive Health Rights (SRHR), women and youth participation in
processes, democracy and governance, fighting inequality, protection of human rights, political
participation, cultural and artistic activism at both national and international spheres. She
contributes in the programmes and policy processes of the Country Coordinating Mechanism of
the Global Fund for Malaria, Tuberculosis and HIV. As a social entrepreneur, Emily works to
reduce poverty through economic empowerment, mentorship and coaching. She currently
facilitates capacity building trainings, women and youth empowerment trainings and projects,
community and rural development outreach programs. Her projects have touched over 6 out of
the 10 regions of Cameroon in the areas of health, education, countering violent extremism,
food security, talent promotion, and wealth creation. Her work has increased impact
substantially and has impacted over 15,000 youth, 5000 women and has made it possible for
her to receive invitations to consult in the organization of several events from government
institutions, international organisations and diplomatic missions.
Lucky Naaere
Lucky Naaere was born and raised up from a rural Area in Bori Rivers State Nigeria that specialized on subsistence farming as the way of feeding at the heart of oil-rich Niger Delta region Nigeria. Lucky is a restless change maker, community base leader and advocate of SDGs goal 1,3,6 and 13. He has met and engaged with people of Bori using fossil fuel as their major source of energy to change their mindset to adopt sustainable green energy that will protect the environment.
Towera Ngwira
Towera Ngwira is a 25-year-old Environmental Health practitioner and a young Malawian leader with great passion for advancing girls and women rights in education and health and she is committed to advocating against injustices that girls and women face in their communities that hinder their potential to development. She's a holder of bachelor's degree inEnvironmental Health obtained from University of Malawi, the Polytechnic and also a holder of certificate in Project Management in Global Health obtained from University of Washington. She's also a graduate of Youth Wave Malawi Changemakers Program and Kids Rights Foundation Changemakers Program in the Netherlands. In 2018 while she was in college, she founded a local NGO, ExtraMile Development Foundation (EMDEF), to help address social economic issues faced by children, women and girls which includes child marriages, school dropouts, teen pregnancies, gender stereotypes and economic challenges using various advocacy and service delivery interventions. Through her work she has impacted over 2500 adolescent girls by keeping them in school through menstrual hygiene management program, motivation, and career talks, ending child marriages campaigns and supporting survivors of child marriages back to school, sexual reproductive health rights education and provision of contraceptives to reduce teen pregnancies, paying tuition fees and infrastructure development and provision of classroom furniture. She has also empowered over 30 teen mothers to be economically independent through tailoring and design training, baking lessons, kitchen gardening and business management sessions. She also inspires students by encouraging creativity, improving their writing and public speakingskills, and enabling them to exercise their right to freedom of speech on ocial issues that affect their lives in their education space and society through conducting writing, debate and speech contests. In the year 2020, inresponse to covid-19 pandemic, she received a grant from the Pollination Project, to support 53 health workers with personal protective equipment, disinfectants and hand washing materials at Mpamba Health Centre in Nkhatabay district. She's also into agribusiness where she runs Fresh Mind organic model farm which consists of banana and bamboo plants fully grown using manure and with soil conservation measures like use of vetiver grass and mulching and local farmers access lessons on such to improve their performance and level of production. This ensures food and nutrition security and climate justice in relation to gender. Through her work with EMDEF and other organizations, she has gained various skills in community mobilization, sensitization, facilitation, monitoring, evaluation, research and learning, resource mobilization through crowd funding, funds management and writing project reports.
Kayitare Emile
Emile Kayitare is native speaker of Kinyarwanda and has advanced training, certificates, and extensive experience in English along with a university degree. He has served as an interpreter in church meetings in Rwanda since 2012 until now. He helped on many occasions translate church materials from English into Kinyarwanda and Kinyarwanda into English, he served an English-speaking mission in Ghana. He also served in the church as a branch clerk, first and second counselor to the branch president, Sunday school president, assistant to the mission president as a full-time missionary and he is currently serving as a first councilor in the Kigali District Presidency. Emile is the founder and CEO of a non-profit organization that supports former street kids and their parents with a vision of empowering families to be self-sufficient. Emile's values are determination, truthfulness, accountability and responsiveness. He is determined to address and proffer solutions to existing issues when he can. His courageous nature is what motivates him to contribute to solving issues in his community. Emile believes being truthful is a sustainable approach that leads to the achievements of goals while working together with others, because it enables him to be accountable towards stakeholders as well as those he works with. His service in church has helped him to be accustomed to guide his life by engaging in initiatives that add values to both his life and community. He is disciplined and well organized.
Brian NFOR
Brian Nfor is a Ph.D. holder in the field of Applied Ecology and Wildlife Management, passionate about environmental health with knowledge and experience in Environmental Assessment methods. The values he holds in high esteem are liberty, hard work, discipline, and responsibility. He believes that humans are born free and have the liberty to think, do and say what they feel. He also believes also that the success of every responsible liberal individual depends on hard work and discipline. No effort ("sweat"), no success ("sweet"). These values keep him objective and focused in every activity that he undertakes, with determination to be successful.
Maria Juliana Byck
Maria Juliana Byck is a social practice artist and community activator based in Athens, Greece. Engaging through video, installation, place-based interventions, workshops, and community collaborations, she activates different social spheres to encourage cross-cultural and inter-generational exchanges. Since 2017 she has worked at Khora CommunityCenter, a solidarity project supporting displaced people in Athens. In 2019after receiving funding through The Pollination Project she launched TheBeehive, a welcoming and supportive maker space with a focus on art as therapeutic practice. It provides equipment, materials, and studio space to enable a return to, or discovery of, creative arts and skilled crafts via the provision of classes, workshops, and skill-shares. The Beehive is dedicated to individual expression, community building, resilience, and psychosocial support centering women and LGBTQIA+ migrants and asylum seekers. With a focus on sustainability, creative reuse and healing the space has workstations and  supplies for jewelry making, textile arts, drawing and painting. She collaborates with both local and international creative types to offer a wide variety of programming. Maria's other projects focus on sustainable practices, creative reuse, cultivating the commons, collectivity, and exploring connections between art and nature. She helped to establish several Free shop projects in Athens to support displaced people with free clothes, shoes, household items and essential hygiene supplies. In 2018 she launched a sustainable fashion initiative House of Refashion and recently published her first book #projectsemedaki (2022) on the intersection of textiles, social change, gender, and sustainability. Her multi-disciplinary approach expands on the traditions of the installation, performance, and documentary film. Recent work explores the intersection of women's work, human rights, fluctuations in value and social movements. She has presented her work at BIEN Textile ArtsBiennale (Slovenia), Biennale of the Western Balkans, Victoria Square Project,Queer Archive Festival, Thessaloniki Queer Arts Festival, Communitism CulturalCenter, Benaki Museum, and Skopelos Foundation for the Art (Greece), TAV andCross Gallery (Taiwan) Art Confluence (Nepal) and Side Gallery (India) Transmediale (Germany). Before moving to Greece, Maria worked in video production in New York at Paper Tiger Television and Telesur as a journalist and documentary filmmaker focusing on social justice issues and media accountability. Her experimental film, investigative journalism and documentary television work has been broadcast in New York and nationally on FreeSpeech TV and internationally on TeleSur and presented in New York at MoMA, the ArmoryShow, Anthology Film Archives, and at the Vera List Center for Art and Politics and at Pacific Film Archives, Berkeley CA, Wexner Center, Columbus OH, REDCATTheater, Los Angeles CA, the Copenhagen International Documentary FilmFestival, KW Contemporary Art Center, Berlin, at the Berlin Biennale, Lagénérale en manufacture, Paris, Mostra Internaxional Cinema Educatiu, Valencia,Spain.
Wilson Masaka
Wilson Masaka Magambo known as Wilsenx, Captainy, Coach, Oruma, Champion, Willy and Maja depending on whom he is interacting with. Wilson is a Web developer/ designer, IT Trainer and Community Football coach from Nairobi, the capital city of Kenya. He has worked with NGO's and youth groups in the areas of Web design, Skill Development, Community Development, and Entrepreneurship, Peer Education and Youth Empowerment programs for more than a decade. He founded Wilsen Initiative (Wi) www.wilseninitiative.wordpress.com which seeks to Inspire, Connect and Educate (ICE Model) youth in skills and knowledge that address gaps within the society, especially amongst the youth in informal settlements. The greatest tools at Wilsen Initiative (Wi) are Talent and Skills utilization through which they encourage young people to believe in themselves and be agents of change, using the philosophy of change that starts from within. Through vast community networks and his active participation in Education for Sustainable Development (ESD) while using football and ICT as the tool, Wilson remains committed as ambassador in the dissemination of information to the grassroots level. He is a passionate global citizen and embraces diversity through interaction with diverse communities. He has lived in Zanzibar for seven months, Germany two months, in Norway for a three-week exchange program in 1997, 1998 and 1999 respectively and many more. He would love to build on these experiences by combining his passion for Creative Content Production, Sports, Business, Leadership, Technology and Youth Empowerment with my interest in interacting, and sharing knowledge with people from different cultures and backgrounds towards making the World a better place. His interests and hobbies are football, socializing, technology, Internet, Cultural Exchange, Design, Sports for Development, Business Development, Youth empowerment, Art, Creativity, Reading, Volunteer-ship, Programming, Coaching, Mentorship, Training and Leadership.
Queen Israel
Queen Israel serves as a Project Director at Agrotech Youth Africa Foundation. She holds B.sc in Biochemistry with more than 5 years' experience in humanitarian works. She has implemented several projects for out of school youth, adolescent girls, and women on the following thematic areas; HIV/AIDS Intervention, Vocational skills development, Menstrual Hygiene, Gender mainstreaming, OVC Management, Tree planting campaign. She has also piloted WASH projects for school children during the outbreak of cholera and Lassa fever in Ebonyi State. She has campaigned and supported in addressing issues facing people at the grassroots. She is passionate about tackling issues confronting young people especially girls and women in Nigeria. She has participated in many health trainings conducted by USAID, HIFASS, SFH and other capacity building workshops. Moreover, she has also piloted menstrual hygiene Management Sensitization in Six Secondary schools in Abakaliki where over 1,500 adolescent girls were reached, and this project was funded by the Pollination Project. The Menstruation Management Project for Adolescent Girls was held in 6 schools where at-risk vulnerable girls received comprehensive training on how to manage their menstruation, boost their confidence and enhance their school attendance. This project also led to terminating the issue of menstrual taboo in Abakaliki, Ebonyi State and six functional adolescent girls' clubs were set up.
Madjalia Seynou
For the past several years, Madjalia Seynou has been dedicated to advancing economic empowerment for rural women in Burkina Faso. She has a decade of experience working as a Financial Controller for nonprofit organizations. Humbled by the generous support of nonprofits towards underserved communities like the one she grew up in, she wanted to become part of this mission and decided to focus her career working for nonprofits and empowering women. What most determines her achievements is her commitment and determination to succeed and her desire to make a positive contribution to society. Madjalia holds a BS in Economics from the University of Ouagadougou, and a MS in Accounting from St. John's University. The grant from The Pollination Project provided training to 83 women (from the 60 originally planned) on the production, use and conservation of solid and liquid compost. Additionally, these women learned how to mitigate crop loss by effectively using the natural pesticide they made, and how to prevent post-harvest crop loss. These women also received organic cowpea seeds for this planting season and our agriculture technicians are conducting field visits to make sure they are following the instructions they gave them for better harvest.
Mumbya Katende
Mumbya Katende is a proud transgender Man preferred pronouns He, Him, His a Ugandan by nationality, an LGBTQI activists fighting for equality and non-discrimination in the rural areas of Kasese district. Am currently working with Twilight support Initiative Uganda a rural LGBTI led organization with a STRONG emphasis supporting the transgender diversity operating in Kasese district western Uganda Rwenzori region with an aim of uplifting the lives of rural LGBT+ persons. When not working Mumbya enjoys watching movies, adventuring new places and listening to music.
Brayan Cruz
Brayan Cruz life values are guided by cooperation and resourcefulness. A central principle that Brayan's community holds are all interconnected. Any project that Brayan plans out is done with the support and leadership of the community. Brayan strongly believes that the cooperation of people, land, and all living beings are essential for anything to flourish. As a working-class person in a marginalized community with limited resources, resourcefulness is a value that helps Brayan grow as an individual. Additionally, Brayan truly believes that communities are all gifted with many talents but are limited in resources. Due to this Brayan has a strong passion to uplift people's dreams and connect them to resources. Finding new resources and working well with what resources are available is vital for Brayan. Altogether, Brayan believes cooperation and resourcefulness are values that work with each other. Brayan aspires to work with the community, people, and land in a way that uplifts one another. In November 2016 Brayan received a grant through the Pollination Project. The project was titled Native Seed Library and it focused on creating a seed library with seasonal, heirloom, herb, and heritage seeds for Native American Students. The project aimed to preserve and conserve seeds native to the southwestern U.S and northwestern Mexico. Brayan's project seed bank collected non-GMO seeds that have been cared for throughout tribes and generations. By the end of the grant, they were able to develop a Native Student Garden as well as purchase a multitude of seeds, saving materials, and tools for gardening. They were able to have a series of workshops and a Native Seed Library with 200+ traditional seeds.
Simon Nguye
Simon Nguye is the founder and Executive Director of FUMACO, the organization working at grassroots level to support youth, women and girls in economic development and advance gender equality through promoting agriculture and awareness in rural areas. Currently he is trying to educate and empower rural villages to change their habit of farming.
Jean-Marie Zihalirwa
Jean-Marie Zihalirwa is a philanthropist and Entrepreneur with over 20 years in the development sector. Prior to this, he works as a senior planning, management, monitoring and evaluation advisor at GDI, Grenier pour le Développement Intégré organization. Jean-Marie uses the Theory of Change approach in the Republic Democratic of Congo to develop organizational or corporate strategic plans, development proposals and results-oriented M&E systems. He is also serving among grant advisors for The Pollination Project foundation. He takes care of the environment and disadvantaged people.
John Ebong
John is a young reformer and global health advocate passionate about health promotion in low- and middle-income countries. He was program coordinator for the "Dignified and non-discriminatory healthcare" program of the International Federation of Medical Students Associations (IFMSA) in 2018 where he coordinated advocacy to ensure Universal Health Coverage and equity in healthcare especially among vulnerable groups. He also represented IFMSA at the 72nd World Health Assembly in Geneva where he advocated for meaningful youth involvement in health decision making. He founded Health Compass Initiative (HCI) in 2017, an NGO that tackles non communicable diseases (NCDs) at grassroots within under-resourced settings, ensuring prevention, early detection, and control. Since inception, HCI has reached several communities with education regarding prevention of NCDs and offered free NCD related screening services to thousands resulting in early diagnosis and improved quality of life within mostly indigent communities. Under his leadership as President, HCI was inducted as a member of the NCD Alliance (a partner of the UN) and has become a leading voice for NCDs in Nigeria. The organization received commendation from the director of the department of NCDs of the WHO who made a live address at the maiden HCI annual summit, acknowledging and endorsing the immense work done within the organization. More recently, Health Compass Initiative was welcomed as members of the Global Diabetes Compact of the World Health Organization, a league of reputable global organizations leading the fight against Diabetes. For his exceptional leadership, he was recipient of the 2022 Young Leader Award of the Consortium of Universities for Global Health (CUGH). John is passionate about the use of policies to combat NCDs within resource poor settings and aspires to be a public health physician and health policy maker.
Temitope Ojerinde
Balikis Temitope Ojerinde studied BioChemistry at Olabisi Onabanjo University Ogun state, Nigeria. She had four years working experience in the health sector, precisely at Primary Health level in Lagos. Her stint at Adeniyi Jones PHC stoked her desire for a greater involvement in the health sector and she returned to school to study Nursing. She is at present a 300-level student of Nursing at the University of Ilorin, Kwara State, Nigeria. Over the last seven years, Balikis has been a very active health practitioner. First, she worked as a Laboratory Analyst conducting different diagnostic tests at Dideolu Hospital. She later worked at Akiode primary health centre,Ojodu, Lagos, for a year with various roles covering health records analyses, family planning education, dispensation of house-to-house vaccination, women and children wellness and community orientation on communicable diseases. She later transferred her services to Adeniyi Jones PHC, Ikeja, where in addition to previously mentioned roles, she worked with several international health organizations including WHO, JICA, to conduct health researches, analyze health data, coordinate community health sensitization, and facilitate policies designed for the Nigerian public health sector. When she left Lagos to pursue further studies in Nursing at Ilorin, Balikis continued her advocacy in areas of public health and wellness. She has participated in STRIPE HIV (Strengthening Interprofessional Education), an interprofessional education on how best to work as a team while caring for HIV patients, and help patients maintain self-esteem. She is also a YALI trainee on how to strengthen public sector services. As part of her advocacy, she was one of the few Nigerians awarded a $1,000 grant given by The Pollination Project (TPP), for her novel Covid-19 intervention program. As part of her executed intervention, Balikis held multiple online orientation and digital skills acquisition training for 200 secondary school teenagers across many states during the protracted Covid-19 lockdown in 2020. Balikiss is an adept team player, subtle but firm, congenial and loveable. She has great interpersonal skills and good professional work ethics. She is driven by her desire to touch lives, improve human condition to optimal level while ameliorating effects of diseases when they strike. Her hobbies include reading self-development books, writing, learning and soulful interactions with nature's endless pulchritude in flowers, birds, rivers, and sunset. It might interest you to know that she is married with three children.
Puvvani Harish
Puvvani Harish is a changemaker based in Chittoor, India. Growing up with a father who was deeply involved in grassroots work, Puvvani spent his summer vacations participating in social change programs. He used to watch and hear the problems that marginalized communities faced in day to day life, which sparked a desire to partake in social work. Although he completed his studies in electrical and electronic engineering, Puvvani never lost his desire to make a positive change. His aspiration is to create a society where there is no caste system, which he knows is only possible if marginalized children are educated and empowered to bring out the change in community.
Ainsley Pillay
Ainsley Kisten is a South African-born pianist, producer, music director, entrepreneur, and graduate educating young creatives on financial freedom, performance, and music production. Born and raised in Dalton, South Africa, Ainsley inherited music and art at an early age from his parents, who were pastors. Church really helped grow his musical gift. He learned from Bev Hofmann at the tender age of six and then he attended Msunsuzi Jazz Music School, where he was mentored under Vincent Mthethwa and Nhlanhla Mnikatha. In 2013, Ainsley was discovered by two-time Grammy Award winning gospel artist Lucas Bok, with whom he worked as a pianist and music director. Shortly after, he joined the group and went on to play, produce, arrange, compose, and tour with many artists and producers from South Africa and abroad. He brings to the table richness of heritage and culture, spiritual mentoring, and leadership principles.
Alvaro Cedillo
Bio coming soon…
Angélica Ramirez
Bio coming soon…
Mafah Cornelius Kuta
Mafah Cornelius Kuta is a farmer from Cameroon who is guided by the values of generosity, empathy, truth, love, resilience, and kindness. He believes that all life is interconnected and, thus, the problem of one person affects all. Because of this, he believe in showing generosity and kindness towards oneself and the planet through thoughts, words, and actions. His goal is to create and establish a regenerative farm and regenerative agriculture movement by equipping farmers to regenerate land within culturally relevant and ecologically-appropriate contexts.
Odunayo Aliu
Like many children growing up in rural communities, Odunayo Aliu faced abuse and neglect. But she had the opportunity to go to school, which often distracted her from her challenges. She went on to pursue a B.Sc. Ed in Education and Biology with the hopes of creating opportunities for children in her local communities. Thus, Odunayo started Bramble, a nonprofit organization that built the first alternative school in rural part of Nigeria. It currently serves children across seventeen communities. Odunayo is a kanthari fellow; an international institute where she studied Leadership and Social Development and focused her research on Alternative Education. She believes that it is possible for every child to have access to equitable education irrespective of where they live or what they have. As an advocate for inclusive and equitable education, she helps other educators to get started through training and peer-to-peer mentorship. She also loves doing research and experimenting with various pedagogies. Her work has been recognized by various organizations at home and abroad. Odunayo is a member and alumnus of a few prestigious Institutes and fellowships across the world, including Ashoka, LEAP Africa, Bosch Network, the Netherlands Government initiative- Orange Corners and Fate Foundation. She is an associate member of the Global Institute for project management (GIPM), a member of Catalyst 2030, a group of professionals working actively towards achieving the SDGs. Odunayo was named among 40 ladies leading the SDGs in Nigeria by PSAG.
Dorothy Nabakooza
Dorothy has five years of experience in the nonprofit sector specifically focusing on advocacy, community development, education, entrepreneurship, and climate action. She is the Founder of Hindura Recycling Initiative Limited, a social enterprise with a vision to design, create and innovate sustainable waste management systems around communities in Uganda. Dorothy is a 2022 Pollination Project grantee that executed an Instant pads Uganda project. She is the co-founder of Kristasoft Solutions Limited, a social enterprise that trains digital skills to disadvantaged children and women. Dorothy holds a Bachelor of Science in Computer Science degree from Makerere University where she focused on computer security and networks. She is a restaurateur and food blogger at @simplychakula with writing and photography skills and a passion to popularize her country's local foods. Dorothy has volunteered as an online mentor in a Coursera online course – From climate science to action. Through these experiences, she developed advocacy skills, project coordination and implementation skills, mentorship, and conference planning for corporate professionals.
Suliyat Yekini
Suliyat Yekini is the founder ofYekeen island, a nonprofit organization committed to rescue Nigerian school dropout girlsfrom underage marriage to old men because of poverty and to empower this set ofgirls to be young entrepreneurs and pursue their education with finance obtainedfrom sustainable businesses. Suliyat holds a Mini MBA certified byInternational Finance Corporation (World Bank Group), listed on The Access Bank– Top 100 African womenprenuer and Semifinalist for Exchange CommunityEngagement, USA. She is a member of PAN African Women Empowerment Network.
Mojisola Adewumi
Adewumi Mojisola is a social change maker; gender advocate and community builder with over ten years of leadership experience in the development sector. She is passionate about innovative research on gender, advocating for women empowerment and implementing events in SustainableDevelopment Goals. She has been engaging stakeholders for effective planning, pilot study, implementation, evaluation and facilitating projects and programs that focus on helping solving challenges faced by community women, also skilled in promoting education for under-served people with life-changing digital, and business skills, as well as teaching self-actualization skills and confidence building workshops in communities and cities comprising of women and youths. Mojisola is the founder and creative director of "Royal CenturyEmpowerment Foundation (RCEF)'' with recent appointment as the Hon. Deputy HighCommissioner for UN SDG NO 5 Gender Equality to Nigeria by World HumanityCommission. Having seen the continuous trends of misplaced right and priorities among women and girls in many rural communities, then, her attention shifted from following-up a career in the corporate sector to leadership roles in humanitarian sector to set up "Royal Century Empowerment Foundation (RCEF) andGlobal 21st Century Entrepreneur Initiatives''. A nonprofit organization whose aim is to promote sustainable development for women and girls with a focus on education, advocacy and socio-economic empowerment for our beneficiaries as a means to eradicate poverty and advance gender equality. Mojisola is an alumnus of University of Twente (ITC) The Netherlands, Vedica Scholar for WomenLeadership India, Pan Atlantic University (EDC) Nigeria, Solve Business SchoolFrance, and Adekunle Ajasin University Nigeria. She started her career as aGeologist with Shell Petroleum and Development Company Nigeria. As a changemaker, she has been privileged to receive several national and international awards with the opportunity to attend international leadership training and conferences. Mojisola initiatives has received award from Thomson ReutersFoundation London- For support on human rights, Women Empowerment for GlobalPeace and Prosperity Award-World Humanity Commission/ Open University ofTanzania, Federal Government of Nigeria Grant Award on Youth Enterprise with Innovations and UN SDG16 Innovation Challenge Award – CanadianEmbassy/Accountability Lab. Mojisola is an ambassador to several international organizations, like World Literacy Foundation, World Pulse International, and Global Peace Chain and serves on many international Advisory Boards includingGlobal learning Trust, Fairmount Royal Group Of Companies, Living, Learning andWorking Incorporations and Country representatives of International YouthFederation. She is a Fellow at The Global Program for Women Leadership ORFIndia/DFID UK Government, Netherlands Education group and TransparencyInternational-African Youth tackling land corruption. Other awards includeGlobal Affairs Canada Scholarship Award, Cherrie Blair Foundation Scholarship for Women, Women Ambassador Forum scholarship, The Pollination Project seed grant award and Netherlands Fellowship Program. She recently participated as aCountry Delegate-World Bank Youth Summit 2021, SHE WORKS HERE accelerator 2021cohort, Digital Right Academy, Arab and African Youth Conference and listed asa Mentor/Alumni – United Nations Sustainable Development SolutionsNetwork-Global Schools Advocates (UNSDSN) and YouthLead. Among other great achievements, invited to speak at the: World Bank Conference with focus on land and poverty, Transparency International Land Program, World Youth Forum, YALINetwork, among others, she was selected as a partners' representatives and speaker for the Meta-University 2021 an initiative of the North South Centre of the Council of Europe to facilitating an online workshop with over 1000 youths around the world which focus on: Interregional youth cooperation for the UNSustainable Development Goals and Youth, Peace and Security agenda and contribute to the dialogue about the impact of the current digitalization on the youth sector and also serves as a panelist in a round table discussion forDHL global sustainable development agenda. In addition to her leadership experiences as a Mentor, Global Schools Advocates United Nations SustainableDevelopment Solutions Network. Particularly, brainstorming teaching ideas for local context as well as helping them think of creative ways to take their advocacy work forward as a springboard into further, prestigious opportunities and projects. It is my responsibility to create a way in which they can network amongst each other; to give mentees advice, discuss their local context and challenges, and facilitate cross-communication to help facilitate regional and in-country networking. Her mentoring approach has helped me to become an experienced change maker, self-starter and more results oriented. Mentoring and sharing experiences with over 100 women and girls has espoused me to know how to get solutions to different or similar critical scenarios. With the aim to promote sustainable livelihood opportunities for underserved girls, one of my initiatives is addressing important issues through providing education and developing opportunities for them. I have taken on duties such as project facilitation and curriculum development for digital education with the aim to develop hardware with inbuilt applications that would help them realize their potential and develop capabilities to achieve success. The 'Catch Them Young"project was designed to up skill 200 girls along the digital skill training, to enable them gain valuable knowledge designed to set them on a path toward a career in art and technology. Due to her valuable insight about women inNigeria concerning inequitable access to land and its impact on their livelihood. Thus, created an innovative approach to tackling thedisproportionate impact of land corruption on community women through the introduction of "Interactive Community Panels" consisting of community leaders, local NGOs, women leaders with technical supports of Transparency InternationalNational headquarters, the panels are informed about issues relating to women's rights and work to enhance women's income generation through land-related activities. Mojisola has demonstrated a strong aptitude in problem solving, research and mentoring. These experiences have prepared her to achieve many accomplishments and become active in research works which prompt actions in her country. Her goal is to bring strong sustainability through education and contribute to creative and visionary initiatives in leadership development that promote excellence through diversity, equity, and inclusion, which advance research on the pressing issues of our time and keep pace with a rapidly evolving economy. She is dedicated to creating and promoting conversations across the disciplines in inclusive, innovative, and collaborative ways that can improve the livelihood of women and girls around the world
Juana Argueta Palacios
Bio coming soon…
Liza Villegas
Liza Georgina Villegas Villalva is a Mexican writer who started her career at 18 years old with the publishing of her first book. She studied languages at the Universidad Autónoma de Ciudad Juárez in Mexico, University of Texas at El Paso in the United States and Université Catholiqué d'Angers in France. She speaks Spanish, English, French and Italian. At 21 she founded her own small editorial house and the screen play she wrote for the movie Rearview Mirror won her the first of several international awards she has received for her writing in countries including Mexico, Canada, Venezuela, Argentina, and Spain. She has published over 25 books including collaborations. In 2014, Liza started a program called Light of my House (Candil de mi casa), where she shares her time and reads her books for free, attending schools, hospitals, detention centers, immigrant centers, community centers and public libraries to vulnerable children. A year later she began the project Monse's Gift (El regalo de Monse) inspired by Monserrat, a teenager who was fond of her books and passed away after a prolonged illness. With the help of close friends, at least twice a year, the writer gathers clothes, school supplies, candies and presents to give to children at orphanages along with her books so they can develop a love for reading and get to know Monse's life story, which is an example of resilience and strength so they can identify with it during their challenging times. In 2019, Liza began the Reading Ambassador program where hundreds of children are distinguished as readers and receive two books, one for them as a present and the other one to give away to their school library, public library, or community center so they can read a part of the story to their peers and encourage them to continue the reading by themselves. The story chosen for this project always aims to promote transcendental values in children. The Pollination Project founded the Reading Ambassador program in 2021, and due to their help, and the collaboration of the City Mayor, we were able to give books to over 300 children on May 7, 2022.
Memory Orode
Memory Orode is the founder of Humanity First Organization (HFO), an entity which encourages individuals to volunteer in community-based organizations that are understaffed. The volunteer program launched in 2004 and is based in Mathare Valley, which is the second largest informal settlement in Kenya. The main volunteer program is a yearlong program which engages youth from low income areas in grassroots organizations within their own communities. So far, this volunteer program has contributed to over 10,000 hours to community organizations such as schools and libraries. She received her first grant from Pollination Project to build a database for volunteer opportunities, where any individual within Nairobi, can find a community-based organization to donate their time and skills.
Shreya Padukone
Shreya Padukone is a generalist with an integrated degree in science and law. Previously, she worked as a Research Adsociate at the National Academy for Legal Studies and Research, India where she worked primarily to further animal law and policy. She was also a part of the first cohort of the Farm Animal Protection Leadership Programme by Humane Society International/India. A lawyer by training and a conservationist by passion, her voluntary involvements include providing technical assistance to law enforcement agencies in countering wildlife crime and supporting grassroots environmental campaigns. She received a grant from TPP for her project "Sisterhood for Hens", to spread awareness on the environmental impact of poultry farms and bring the demand for minimum legal standards for welfare in the mainstream.
Fidelis Luyagaza
Fidelis Luyagaza is the Co-founder and Executive chairperson of Sustainable Watch on Marginal Communities (SMS) – a Non Government Organization registered to operate in the Tanzania mainland with a mission of operationalizing inclusive approaches and promotion of social inclusion in order to give voice and to reflect the perspective of the minorities, the excluded groups and the poorest in the development process.
Erick Omondi
Erick Omondi was born and raised in Kibera slum, where he lived in extreme poverty. After the death of his father, Erick became a street boy and struggled to survive on his own. In the streets, he was disturbed to see the lives of many adolescent girls crushed and go to waste which inspired him to action. He desired to change in a practical way the plight of adolescent girls in the society especially for those from disadvantaged families. After having been rescued in an orphanage, in 2012 he founded Generation Guiders, a Grassroot community based organization run by community members to empower adolescent girls and women in the Community. Generation Guiders CBO intervenes on Girls child rights, HIV/Aids awareness, life skills, rural women empowerment project, Sexual Reproductive Health Services and Girls child empowerment. Erick Omondi has over 10 years of experience in working with young people. He possesses a wealth of experience from working with youths on SRH issues as a peer youth educator in Carolina for Kibera, he has volunteered with MYSA for 2 years as a community mobilizer. He also serves as a mentor and is passionate about empowering adolescent girl's in the community. Erick Omondi is 120 under 40 a global champion of family planning, he is dedicated to advocate for family planning in rural areas in Kenya.
Sarah Boateng
Sarah began her career as a special education teaching assistant, then worked at the UN in Geneva and other international development organizations before starting her own NGO called IGEA Enterprise. IGEA – supported by the Obama foundation and The Queens Commonwealth trust – advocates for equal access to quality education for girls living in rural communities in Africa, by designing programmes to remove barriers that cause high levels of monthly absenteeism in schools for girls. They additionally provide community-focused workshops to support community collaboration. In 2019 they launched the Menstruate and Educate program being able to provide over 3,000 reusable period products to girls in rural communities in Ghana and expanding from 100 girls and 2 schools in our first programme, to 500 girls, 9 schools, and an all girl's juvenile prison.
Joy Jolaiya
Joy has five years of experience in the non-profit sector as an advocate for women and girls development as well as an initiator of business development for women in the non-profit sector. She is the Founder and Team Leader of the non-profit Joy Anuoluwapo Foundation, providing sanitary aids as well as proper hygiene education through the help of health service providers to over five thousand school girls in three local communities in Ogun State, Nigeria. Joy is also a Co-Founder of the ReachMe Network for Mentoring platform, where youths are mentored and trained on vocational skills, entrepreneurial skills and business development. Joy has volunteered as a facilitator, youth advocate and agent of change, for diverse organizations including Ecokids green club and Miss Environment International Nigeria, and has received a Humanitarian Award during the Symbol of Hope International Women's day award 2016. She received a grant from The Pollination Project on her Covid-19 relief project back in 2020 to provide schools in her locality with WASH stations that helped in the proper sanitary provision/criteria for resumption post covid. She is currently working on a project called GirlsnTECH, giving underserved children the opportunity to learn tech skills as a new means to wealth creation.
Muhindo Milton
Muhindo Milton is the Co-Founder and Program Director of Community Effort for Sustainable Development (CESD) in Uganda. CESD works to empower vulnerable groups with innovative solutions that allow minorities to realize their full potential by conducting research, advocating for health, promoting human rights, and providing socioeconomic empowerment using a Human Rights Based Approach to Programming. Milton is a multi-skilled, adaptable and dependable development programming specialist with 12 years now of national and international practical experience. He has extensive experience in medium and larger projects, including Capacity Building for CSOs, Human Rights, Governance, Policy Analysis, and Advocacy.
Lilian Nyakio
Lilian Wanjira Nyakio is the co-founder of Ubuntu community-based organization which is based in Githurai, Kenya. Ubuntu is an organization headed by women but empowers the whole community in education, enterprise and health. Among their projects is HABA NA HABA MICROLOAN PROJECT which is aimed at economically empower the community and more so women through business trainings, savings and small non-collateral loans to help them boost their small business and be able to support their families. INUA DADA involves mentoring the girl child on sexual reproductive health and there after providing her with a menstrual cup or reusable sanitary pad to use during her menses. Skills training, which involves providing computer skills, farming skills to locals to help them earn a skill that will help them get a job and earn a living. During the pandemic, Lilian was funded by The Pollination Project to feed street kids. This formed a basis to for Ubuntu community-based organization when she saw the impact that grant on the street kids. They say no help is too small and one never knows where inspiration might come from. She will forever be grateful to TPP for their huge sacrifice and dedication in helping the less privileged in the society.
Tracey Glover
Tracey Winter Glover, JD, graduated Phi Beta Kappa from the University of Michigan, where she obtained her undergraduate degree and later her Juris Doctor. Driven by a lifelong desire to help those most in need, Tracey focused on refugee and asylum law while in law school, but ultimately concluded that farmed animal suffering was the area where she was most needed. In 2010, Tracey moved to Mobile, Alabama to be closer to her dad, from whom she inherited her lifelong love of animals. In 2014, she co-founded the intersectional animal rights group Awakening Respect and Compassion for all Sentient Beings ("ARC"), of which she remains the Executive Director. Tracey is the author of the book "Lotus of the Heart: Living Yoga for Personal Wellness and Global Survival" published by Lantern books in 2016. In January 2019, she adopted 8 chickens who had been rescued from a chicken farm in Colorado that had gone bankrupt and turned off the heat and stopped feeding the 40,000 birds in their chicken houses. This was the beginning of Sweet Peeps Microsanctuary, which is now home to over 35 chickens rescued from animal agriculture and provides Tracey with the constant daily motivation to do all she can to help put an end to animal agriculture. In 2021, Tracey released a documentary entitled "Until All Are Free," which examines the far reaching impacts of animal agriculture, and she is currently finishing up a new book, "The Age of Reverence," which urges humanity to shift away from the current paradigm of exploitation and domination of the natural world and embrace a new worldview rooted in reverence for the whole of life.
Alpha Ntayomba
Alpha Ntayomba, a native of Kigoma region in Tanzania holds a BSc. Forestry from Sokoine University of Agriculture in Tanzania. He is currently serving as Executive Director for Population and Development Initiative (PDI), an NGO based in Kigoma region in Tanzania. Alpha has 12 years of extensive experiences in economic empowerment, health and improved nutrition, environmental conservation and water and sanitation and hygiene. He served in various consultancy services such as promotion of organic farming for income generation among women and youth as well as promotion and commercialization of biofortified crops such as Orange- Fleshed Sweet Potatoes (OFSP), High Iron Beans (HIB) and Vitamin A Maize (VAM) for combating hidden hunger and income generation to small holder farmers in Kigoma region in Tanzania. Alpha Ntayomba is a Trainer of job creation to various youth and women groups in Kigoma and Morogoro regions in Tanzania. He also served as a Consultant in different projects on responsible mining to promote workers' rights and environmental sustainability among mining communities in Tanzania. Alpha has contributed a number of topics in different publications on entrepreneurship, clean energy, climate change and sustainable development in Tanzania. Alpha is the TPP grant recipient for Katubuka organic farming project in 2018 aimed to reach women and youth with capacity building and income generation by means of organic farming.
Bete Dzekewong Birndze
Birndze Bete Dzekewong is a youth catalyst and social entrepreneur with over five years of experience and has founded two high-impact driven youth lead organizations – Youth Connect Innovation Lab (https://www.youthconnectinnovationlab.com/) and CAED Africa (https://caedafrica.com/). He has dedicated a large part of his career to working and empowering young change-makers and supporting them to design sustainable solutions to local community challenges, reaching over 5000 young people in several underserved communities. Birndze has designed and successfully implemented several livelihood community-based projects. In 2020 he received a $1000 grant from The Pollination Project to launch a food security emergency project (Fresh Food for All) to train people in his community on urban gardening and assist them with fresh vegetables and seedlings. Through the Fresh Food for All Project, Birndze partnered with local community organizations and impacted over 9000 lives. Birndze has received several national and international recognition. He is an Ashoka ChangeMakers everywhere Academy fellow, A YID Fellow, A Global ChangeMakers Fellow, and a UPG Sustainability leader. He has hosted international programs such as GCMX West Africa under the Global ChangeMakers and has received certifications in social entrepreneurship, fundraising, procurement and logistics, financial management essentials, and many others from the philanthropy university and DisasterReady. With his latest innovation – the Ecomix Urban climate-smart gardening system, Birdze is focused on helping families in urban areas grow healthy organic vegetables using limited space.
Prisca Kassile
Prisca Kassile, a Tanzanian agent of change, works as a Chair Person for Women and Community Empowerment Initiative (WCEI) In Morogoro region in Tanzania. Prisca Kassile, graduated from Mwalimu Nyerere Memorial Academy in Tanzania is experienced in economic empowerment, nutrition, environmental issues and gender and development. Prisca Kassile is a The Palliation Project grant recipient in 2019 which enabled more than 60 women in Shinyanga region to acquire skills in production of Vitamin A maize, High Iron Beans and Orange Fleshed Sweet Potatoes for combating hidden hunger. Still Prisca Kassile and majority of these women agents of change engage in advancing nutrition for children under the age of five and women at reproductive age through proper nutrition and training sessions. Prisca has experience of integrating gender in socioeconomic activities in Morogoro and Shinyanga region.
Logan McFadden
Logan McFadden has been leading nonprofit programs for young people since 2006 and continually enjoys learning new skills from their community and environment. With a masters degree in nonprofit management and a background directing auxiliary programs both in and out of school settings, Logan is thrilled to bring Build Repair Grow to life. The Pollination Project awarded Build Repair Grow with a $770 seed grant in 2020 to support our work in developing remote and in person programs. Build Repair Grow teaches young people how to grow and cook food, basic carpentry, sewing, and bike repair. We provide young people with training in practical skills critical for building individual resiliency, problem-solving, and self-sufficiency.
Juveline Ngum Ngwa
Juveline Ngum Ngwa is a Cameroonian and has over 9 years of experience in waste recycling. Currently, she is social entrepreneur and co-founder of Bleaglee, an organization which runs in Cameroon. The Bleaglee organization is a waste management company that recycles plastic and other solid waste materials into marketable products for sale while training communities on changing behaviors towards environmental stewardship. Bleaglee also has an online community where trainers publish interactive teaching content for learners. Over 88,000 people follow the Company's social platforms to learn about waste recycling and environmental protection. Juveline holds a Postgraduate Diploma in Environmental Protection from BC campus Vancouver Canada. She is passionate about recycling plastic waste while giving individual owners of waste extra income for recycling their waste into new products for use or sell. She hopes to contribute to reducing poverty and protecting the environment through opening a youth's community education center and resource center for mentorship on starting businesses in environmental protection. Her hope is that more youths will learn entrepreneurship, leadership, environmental protection and personal development skills to run their own small and medium sized businesses.
Caroline Biegon
Caroline Chepkorir Biegon is a young lady of many traits. One that that stands out the most is her entrepreneurial skill. She has been running her business since she was on campus. She's also a farmer and runs economic empowerment forums for young women. She understands that once a woman is empowered, the whole society is. She has also been a grant advisor with The Pollination Project since 2020, which has an amazing opportunity for her learn as well as work with others advisors to award grants to outstanding projects. Professionally, she is an interior designer, a profession that has trained her to always think outside the box and look for functionality, sustainability and realistic aspect of projects. Her skill as a business person, working mainly with women has taught her team management, servant leadership as she has to lead by setting good example, strategic planning, forecasting and financial management. She has learned psychological counseling so that she can encourage women to feel empowered to change their stories as well as those of their families. Being a farmer has tested her patience but she has learned that farming needs a lot of team work and professional guidance from experts. She's very passionate about women empowerment and because of this, she's the president of a women's community based organization. She's looking create a world where many women are able to fend for themselves as well as their children.
Dennis Were
Dennis Were is a Kenyan citizen, currently working as a teacher at Oyiengo Primary School and a passionate trainer of music and drama. He holds a Primary Teachers Education Certificate having graduated from St. Joseph's TTC-VIHIGA in the year 2010 having completed Kenya Certificate of Secondary Education and attained a mean of C+. Dennis has engaged in many programs and activities in his life after school. He created the Mashinani Talent School, a community based program for which he received a TPP grant in 2018. He also enjoys composing poems, writing plays, and participating in music and drama festivals and competitions up to the national level. Ultimately, he seems himself as a teacher and an enthusiastic music and drama trainer aimed at nurturing talent for problem solving purposes.
Melkizedeck Barasa
Melkizedeck Barasa is the founder of Mutual Liberty Foundation, a grassroot organization based in Masafu slum settlement, 1.5km west of Busia Town, Kenya. The organization was born in 2018, and since its inception, it has been guided by the belief that there are straight forward solutions to complex issues of inequality. Its mission is to reach a person living in hard-to-reach zones and develop pathways out of extreme poverty leading to self-sufficiency. Melkizedeck is driven by feelings that everyone deserves equal opportunity regardless of geographical zone, and how hard and long it takes to reach there. He believes in team work and collaboration to grow the work. His TPP-funded project, "Combat Corona to the Last Mile," was created to compliment government efforts to flatten the curve of COVID-19 by providing washing units, face masks, and locally made sanitizers to the marginalized in the remotest village and slums.
Jectone Ochola
Jectone Ooko Ochola hails from the strikingly beautiful county of Kisumu in Kenya. He reflects a varied personality including ambition, generosity, and thoughtfulness. Jectone believes in fighting for what you desire and believe in, and doing it through God — because nothing great comes easy and with God everything is possible. His goal is to become a professional teacher and own an institution of higher learning to help improve instruction in Kenya's colleges. Through his passion for teaching, he has embraced a fanatical interest in capacity building for teachers in primary schools and has participated in more than ten capacity building activities since graduating from college. Apart from his professional goals, he has a keen interest in cosmetology and enjoys reading, writing short stories and poetry, and, most importantly, spending time with his loved ones. His project "Building Staff Capacity in Schools" was funded in 2019 by TPP. This work attempts to solve the gap between the training that teachers receive at teachers training colleges and curriculum delivery on the ground-based on the changing trends in digital technology in education, curriculum reforms, etc. There is a need to continuously train teachers to conform to the new trends and improve the quality of instructions in the classrooms.
Bafandjo Elesse Henoc Elesse
Bafandjo Elesse Henoc Elesse is the facilitator and manager of the Euphrates Institute DR Congo Chapter. In his spare time, he enjoys playing football, listening to gospel music, and reading. With the help of a TPP grant, he helped organize and facilitate an Albino ~ Non-Albino Face-to-Face Dialogue Conference, through which he hoped to extend dignity and respect to the Albino population in his community.
Deograsia Ignas
Deograsia Ignas has extensive experience in leadership and human resources management. She uses her skills in nonprofit leadership and organizational development at her organization Agriwezesha, which she co-founded in 2019. As the executive director of Agriwezesha, Deograsia became a TPP grantee in 2021, creating a project that used mushroom growing as a strategy to minimize meat consumption.
Enyioma Nwaokoro
Enyioma G. Nwaokoro is guided by the principles of giving and humanitarianism. He believes that, if given an equal opportunity, most people living in misfortune would be able to do better in life. He is also guided by the principle of compassion, which pushes him to strive to give everyone the benefit of the doubt by providing an opportunity to thrive for those that he can. With over 14 years of experience in administration and project management, he has also acquired three years' experience in humanitarian activities. Enyioma helped to provide relief materials to displaced victims of terror in Uzouwani local Government Area of Enugu State Nigeria in May 2019. Currently, Enyioma is working on a project which harnesses the opportunities abound in cassava processing to provide livelihood for women and girls that violent circumstances have forced to become breadwinners in South Eastern part of Nigeria.
Murugesan Palanniapan
P. Murugessan has 36 years of experience helping his community through social work. He has undergone trainings in a variety of different social justice areas from sexual and reproductive health to communicable disease control and child labor intervention. He is an honorary member of several health and welfare organizations including the Tamilnadu State Medicinal Board and the Indian Council for Child Welfare Society. Working with the Society for Community Development Project, he has successfully executed two TPP-funded projects that focused on addressing coronavirus in his community.
Marie-Claire Kuja
Marie-Claire Kuja was born in Cameroon. While in her last year of university in Cameroon, she had a scholarship to study in the United State of America. She graduated as a nurse and worked in the New York healthcare system for more than two decades. In the last five years she started to make the transition to Cameroon to serve her community especially its vulnerable women and girls. She is a social entrepreneur and founder of KujaEcoPads, an innovation that uses banana stem agro waste and technology to manufacture and distribute Cameroon's first 100% biodegradable and compostable sanitary pads made from highly absorbent banana fiber. These pads are available at affordable prices to improve the lives of women and girls in low- income communities in Cameroon, helping to create jobs for local women and keep girls in school. She is a women and girls 'empowerment champion with a strong passion for women's health and wellness. Her social venture has won many awards and accolades both nationally and internationally. She is the winner of the honorable Commonwealth Secretary General Sustainable Development Innovations Award 2021 in the People Category for innovating Cameroon's first 100% biodegradable sanitary napkins from locally sourced banana stem agro waste. Marie-Claire is also among the 99 African women champions in the Women Entrepreneurship for Africa Programme 2022. Her company also provides education on menstrual hygiene to schoolgirls in a bid to break myths and taboos surrounding menstruation. Women and girls who have access to affordable sanitary pads have more opportunities to learn, be healthy and live safely. Hence, from the Sustainable Development Goals, KujaEcoPads addresses: 1, 3,4,5,8.9 & 17. Marie-Claire is also the founder of Marie-Claire N. Kuja foundation, a charitable organization that assist marginalized women and girls in Cameroon
Njeke Joshua Egbe
Njeke Joshua grew up in Cameroon. His early experiences with food insecurity led him to found Agri-Life, an association popularly known as Peace Crops. With an MSc in Agriculture and Rural development from the Pan African Institute of Development – West Africa, his inspiration to advocate for organic farming while also using agriculture empowerment workshops as a peace building tool have handed him the opportunity to work with war affected communities, orphanages, prisons, schools and other entities, across war affected communities in Africa. Njeke is also a TPP grantee of 2019 and 2022, a Kanthari 2019 Alumni and His series of peaceful environmental conservation projects carried out give him an out-standing track record which is to be proud of. Where he is engage in educating communities on the causes and effects of climate change both at local and global levels, development of resilience techniques and advocating for better mitigation policies. Njeke Joshua was lastly funded in 2020 by TPP during the heat of the COVID-19 pandemic as he was setting up numerous community organic food gardens to help provide food baskets to more than 2000 persons in his community and surrounding villages.
Vedastus Lazaro Kullaya
Vedastus Lazaro Kullaya was born and raised in Kibosho Moshi Kilimanjaro, Tanzania. When he was young, there was lots of rain, and the climate was good. He was inspired to advocate against deforestation because people are cutting down more trees and it's affecting the climate change in his community. He is promoting environmental conservation through encouraging planting trees, to prevent global warming and unpredictable weather conditions which have been caused by cutting of trees without replacement. He is working directly with communities to provide education as a remedy or measures to be taken to combat or reduce environmental degradation.