Our Work in
Education & Access
to Opportunity
"Children with disabilities are not a burden to be endured. Their lives have value, potential, and purpose."
In 2010, Maria Omare volunteered at an inclusive sporting event organized for children with disabilities, an experience which changed her life forever. Moved by the resilience and heart of the young people she met, she decided to do something about the social stigma, isolation, and discrimination that these children and their families faced in her native Kenya.
She received a seed grant from The Pollination Project in 2013, and opened a parent cooperative that offered free physiotherapy, healthcare, and play activities for children with disabilities like Autism, Down's Syndrome, and Cerebral Palsy. Initially, the center had 15 members.
Today, Omare's 'The Action Foundation' works in an expanded capacity to build inclusive and resilient communities, including early intervention services, parent engagement, nutrition support, teacher training, support for women & girls, and child protection. Omare's work has been recognized with both Cordes and Ford fellowships, and has touched thousands of children.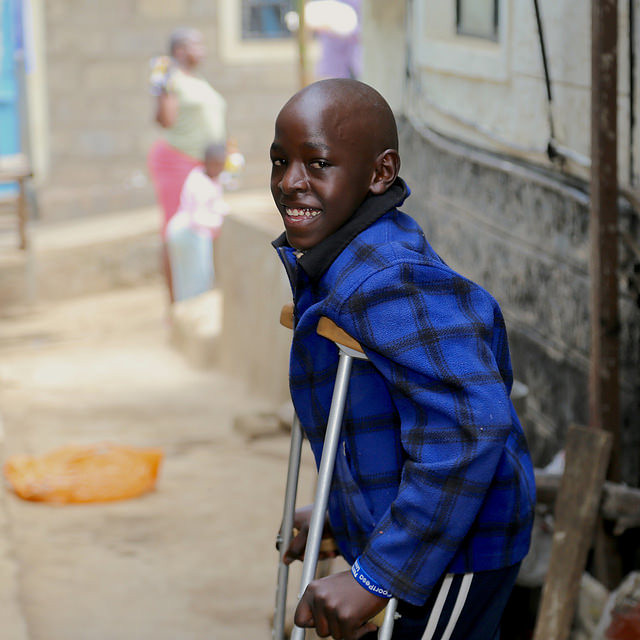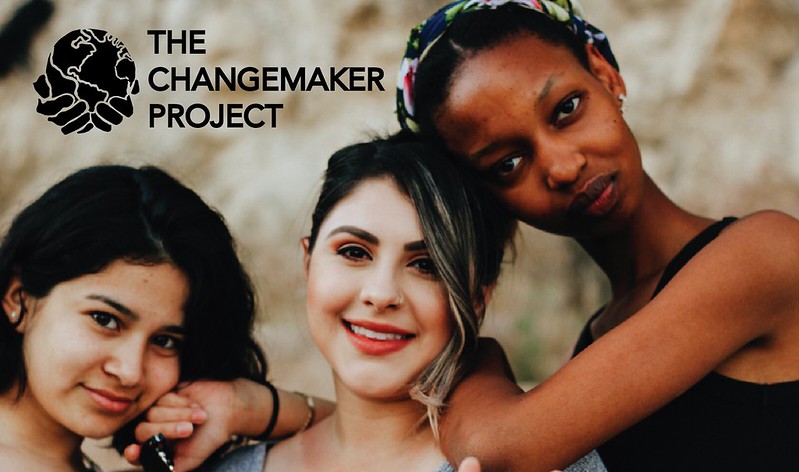 "What if we inspired youth to see themselves as problem-solvers? What if we equipped them with the education, mentorship, and resources they need to be transformative leaders– to have the tools they need to tackle important issues and create a better world?"
These are the questions that inspired AnnaLise Hoopes to found The Changemaker Project—a 501(c)3 nonprofit based in Berkeley, CA with the mission of cultivating young changemakers. The Pollination Project was the first seed grant AnnaLise received for TCP.
Since its inception in 2018, The Changemaker Project has engaged over 1000 youth (aged 13-24) in 25 countries: The United States and Puerto Rico, France, Romania, Japan, New Zealand, Argentina, Germany, Norway, England, Australia, Switzerland, Italy, Mexico, South Korea, Tanzania, Canada, The Netherlands, India, Kazakhstan, China, Kenya, Armenia, Latvia, Singapore, and Azerbaijan.
The Changemaker Project's curriculum provides students with a foundational understanding of various social and climate justice issues, and then guides them through the Design Thinking process to help them build innovative solutions. Teams identify and research a specific problem, think critically about its impact and conduct empathy interviews to understand the needs of those affected, brainstorm creative solutions, design prototypes, and iterate their designs. Teams are matched with a mentor who has expertise in their project area, to offer resources and guidance as they implement their projects.
The program culminates in an annual Global Pitch event, where the most promising projects present their ideas for a chance to win funding they need to scale and expand their projects. Ari Nessel, co-founder of The Pollination Project, has served on the judging panel at this event for three years in a row and funded several projects each year on behalf of TPP.
Another initiative TCP recently launched is a #BLM Mini-Grants and mentoring opportunity for youth doing projects to support the #BlackLivesMatter movement. In addition to their youth programs, The Changemaker Project is also launching a Changemaker Incubator for adult changemakers this summer to provide them with support in starting nonprofits and social ventures. Their vision is to support changemakers across the globe at all age levels to #bethechange they wish to see–in their communities and in the broader world.
"It isn't enough just to reintegrate homeless men into society. Their rehabilitation should inspire and restore their dignity by giving these men a way to pay it forward."
Paul was a firefighter and family man who lost everything to addiction. A random act of kindness inspired him to ask Glenda, the supervisor of a soup kitchen he frequented, to help him get control of his life. He dedicated himself to serving young and adult men in Cape Town who are living as he once did, homeless and dependent on handouts.
He started a support group that would become 'Hands of Honour,' a social enterprise that upcycles waste that would otherwise end up in a landfill. Businesses donate their unwanted goods to be upcycled, which creates jobs and skill-building opportunities for the boys and men 'Hands of Honour' employs. Paul uses some of that income to create learning resources for local school children, and provides many other opportunities for the men he serves to volunteer in their communities.
To date, this work has saved 369 tons of waste from entering a landfill, employed 14 boys and men, can reliably depend on up to 50 members for a volunteer project, and distributed over 80 'book nooks' and 'classrooms on wheels' to under-resourced children's centres.