Empowerment of
Women & Girls
Charlot Magayi was orphaned at 10 in the Mukuru Kwa Njenga slums, one of the biggest slums in Nairobi. By sixteen she was a teenage mom and her journey got even harder from there. She had to drop out of school to figure out a way to fend for herself and her daughter. Her first job was selling charcoal within the slum community and it was the only fuel she could afford. Charlot and her daughter kept suffering from respiratory tract infections and when her daughter turned two she suffered a severe burn injury from a traditional stove.
After a two year break from school, she was finally able to save enough for tuition and enrolled in an adult school – which opened her eyes to the health hazards caused by charcoal and other harmful solid fuels. An enthusiast of science and social studies, she wanted to inspire fellow women to lead the fight against household air pollution in Africa!
She founded Mukuru Clean Stoves; a social enterprise that produces clean, affordable and reliable cook stoves targeting under-served markets to help mothers keep their children safe, save on fuel consumption and reduce household air pollution. The Pollination Project was honored to provide seed funding for this work.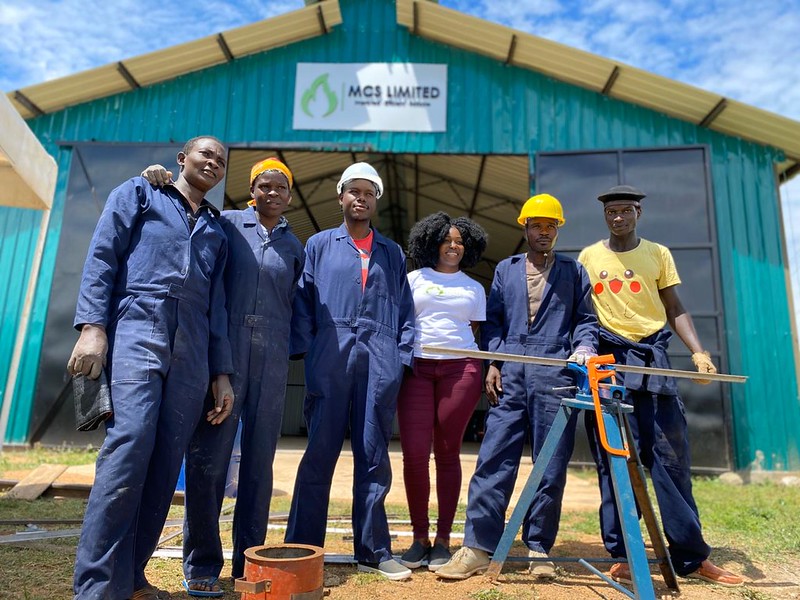 Stefania Prandi is an Italian journalist, writer, and photographer.
In Italy, every two days a woman is killed by a man, usually a partner or a spouse. Stefania was frustrated by the way media and society underplay the responsibilities of these killers, ascribing these crimes to "love and jealousy." Her project, The Consequences, looks at the aftermath of domestic violence through stories, words, and photographs of the lives victims leave behind.
Stefania has shared this work through an award-winning book and a traveling photographic exhibition. These efforts are a source of inspiration for families and victims, and are helping to challenge the way that violence against women is considered.
"The reaction to the infinite individual pain, which from personal becomes political, struggles to be recognized at an institutional and media level," says Stefania. "Yet many do not stop fighting against invisibility and silence, not even decades after the death of their daughters, mothers, sisters. This is true love, not that of the men who killed them."
"No one should be held back by a natural physiological process."
Natasha Salifyanji Kaoma is an activist for health & women's rights in Zambia, where 50% of girls lack access to sanitary menstrual pads. This results in missed days of school, eventually leading to a higher dropout rate. A culture of shame around menstruation exacerbates this issue, and keeps women from learning about and appreciating their own bodies.
Natasha teaches workshops that share menstrual hygiene knowledge with young women, tackling common myths around menstruation and sex education. She also teaches how to sew and assemble reusable menstrual pad kits using commonly available items, and provides confidence-building mentorship for all those who come through her classes.
"What motivates me is the fact that every life is important," says Natasha. "If we can put a smile on a girl's face, or change her mindset and make her feel loved and appreciated, then that in itself is enough to change the world."