A Little About
The Pollination Project
5,000 grassroots changemakers in 120 countries
The Pollination Project is a global community of over 5,000 grassroots changemakers in 120 countries. These visionary servant leaders bring their hopes for a kinder, more compassionate world. In return, we offer seed funding, capacity-building support, belief, and connectivity with other aligned leaders.
Working in this bottom-up, people-centered way is meaningful and in many ways, revolutionary. Our theory of change evidences belief in:
Uplifting Individual Action
We connect with grassroots changemakers, offering belief and seed funding to allow them to focus on the issues closest to their hearts. Through our focus on individuals working at the grassroots, we gain the chance to uplift the voices of diverse and marginalized leaders whose work is overlooked by larger institutional funders, thus adding to the breadth of solutions available and increasing local ownership of the work.
Building Capacity, Deepening Relationship, & Fostering Collaboration
It can be challenging for changemakers to sustain their work over time. We walk beside them on their path, making use of our resources to pair them with access to training and opportunities that will help them grow in service. We also focus on building a beloved community, based in trust, that normalizes grassroots leadership and places it within the context of self-organized communities of practice that foster mutual support.
Supporting Inner Transformation
We believe that process matters as much as product; that how one does their work manifests in the outcomes of the work itself. When changemakers are able to do their work from a place firmly rooted in compassion, resilience, and equanimity, that work has greater impact that ripples out. We offer our community opportunities to see shared humanity made visible; to empathize and see good across the planet; to question their own assumptions, position, and perspective; and to gain increased understanding of the interconnectedness of all life.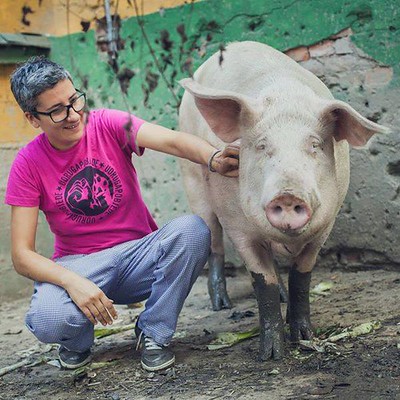 We believe the stories that emerge from our community serve the world in meaningful ways. Telling them is a mission in and of itself, in the way in which they offer an antidote to apathy.
We hope to shift the field of philanthropy to recognize the value of our core tenants, including the effectiveness of seed funding, participatory grantmaking, flow funding, and supporting individuals directly.