All
Staff
Board of Directors
Grant Advisors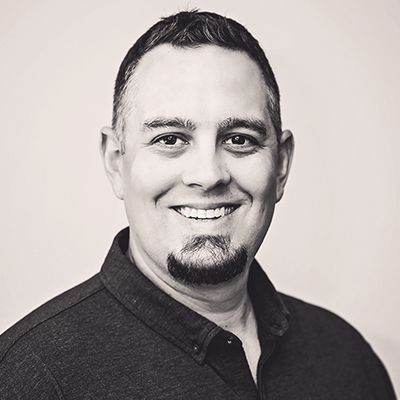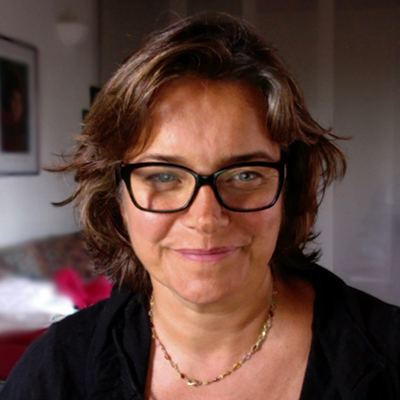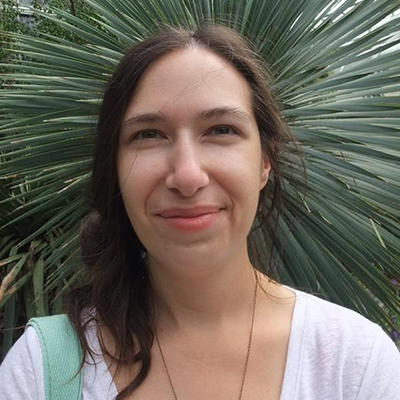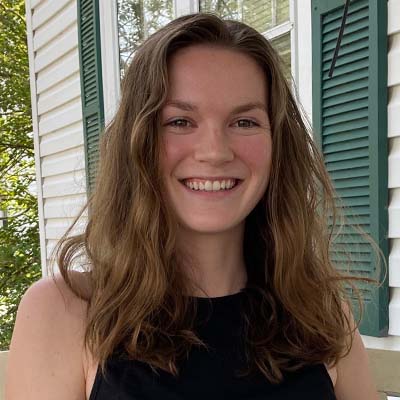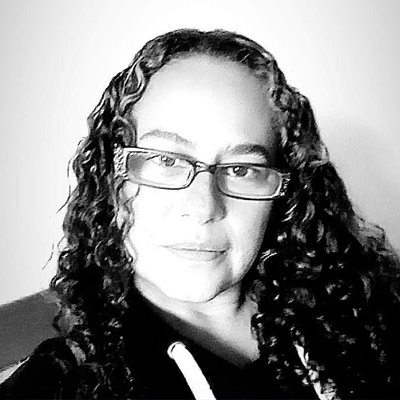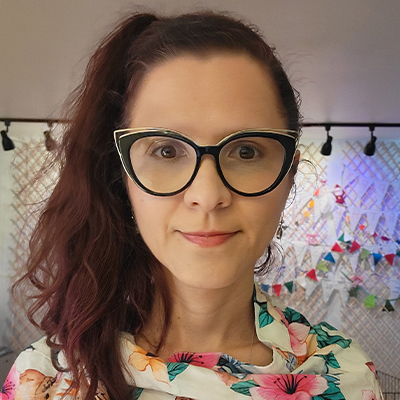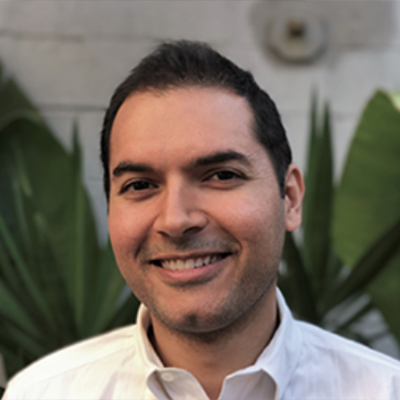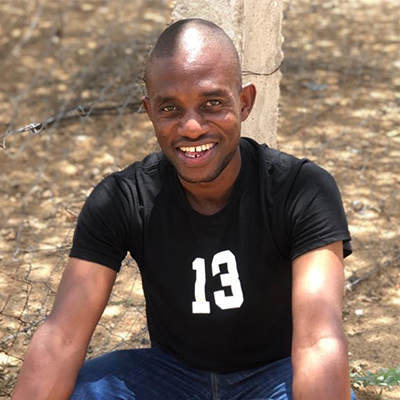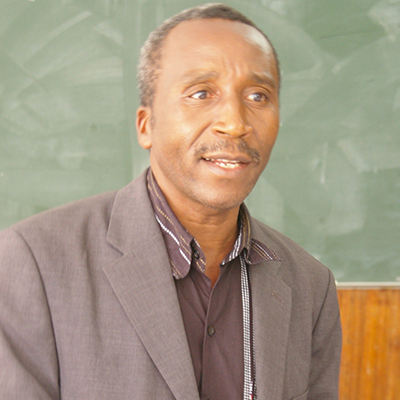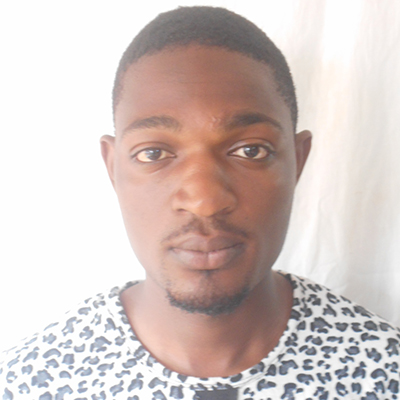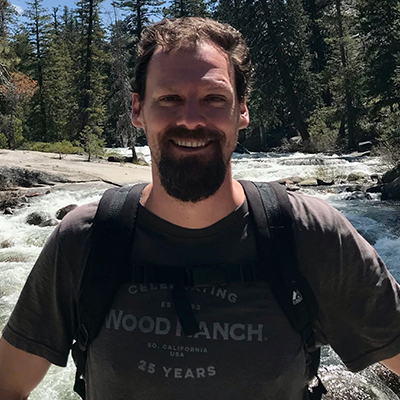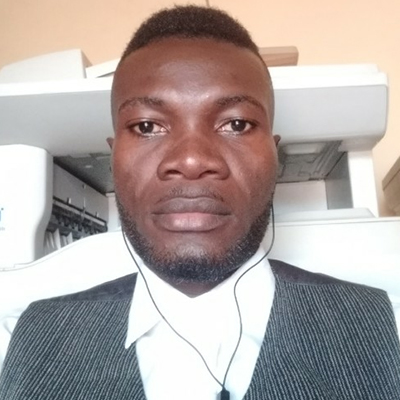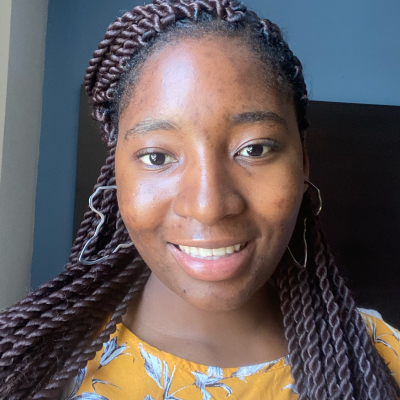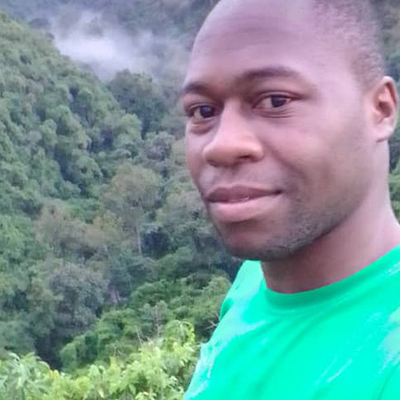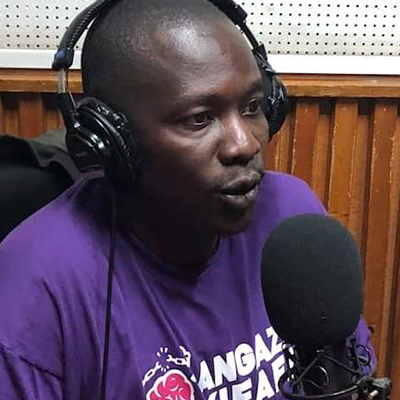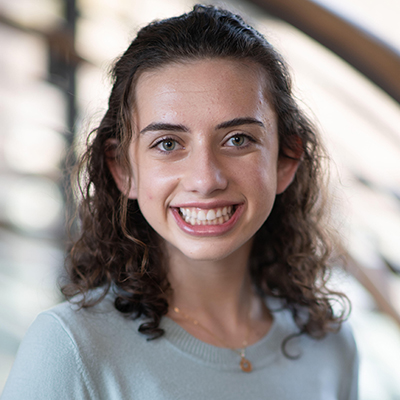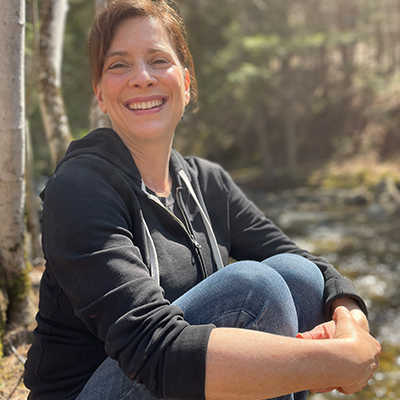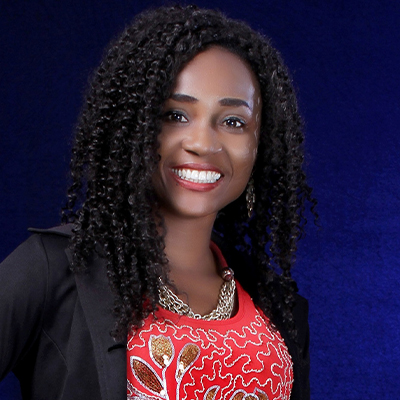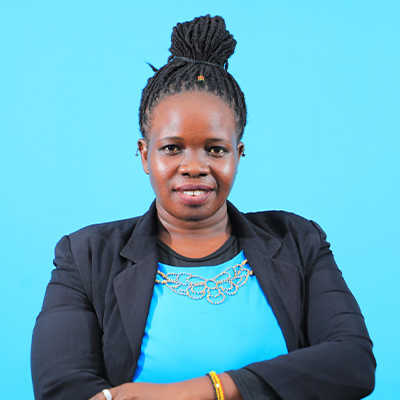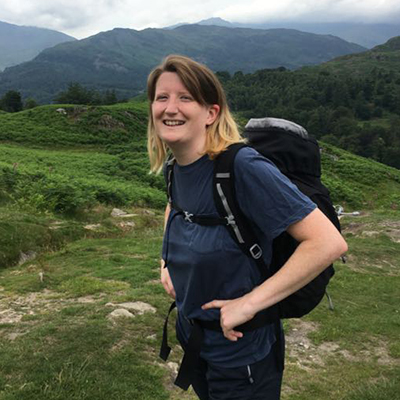 Executive Director
Alexis Fox
Alexis Fox has dedicated her life to supporting humanity's ability to save lives and protect our planet. With over 20 years experience under her belt, she has worked for a better world as an attorney, political leader and entrepreneur. Fox has been featured in Forbes, the Boston Globe, and other national media. She is recognized as an international expert and speaker on the future of our food system. Fox was an adjunct Professor of Leadership at Emerson College and founded the Massachusetts Healthy School Lunch Coalition. She currently serves on the Board of Directors of Mercy for Animals and Balanced. 
When she is not working, she is spending time with her family, doing yoga, meditation, reading, hanging on the beach (even in the winter!) and trying to get a badminton league going in her neighborhood of Winchester, MA.
Director of Operations
Matt Shanor
Matt is a dedicated advocate for positive social change and environmental sustainability, serving as the Director of Operations at The Pollination Project. With a rich background spanning two decades of working with both businesses and nonprofits, Matt brings a wealth of experience to his role, making him an invaluable asset in advancing the organization's mission to support grassroots initiatives worldwide.
At The Pollination Project, Matt oversees the day-to-day activities that drive the organization's impact. His strategic vision and meticulous attention to detail have been instrumental in scaling up the organization's grant-making programs, enabling The Pollination Project to reach more changemakers and projects than ever before. Matt works tirelessly to streamline processes, enhance efficiency, and ensure that every dollar invested in The Pollination Project's initiatives maximizes its impact on the ground.
What truly sets Matt apart is his unwavering dedication to grassroots changemakers. He understands the importance of nurturing and supporting individuals and organizations that are often overlooked by traditional funding sources. Matt's approach is rooted in trust, collaboration, and a deep belief in the power of small acts of kindness and generosity to create profound and lasting change.
Outside of his work at The Pollination Project, Matt enjoys spending time with his wife and 3 kids, his dog Papi and can often be found on the nearest golf course or tennis court.
Director of Development
Tamara Vasan
With nearly two decades in the national and New York City-based non-profit sector, Tamara Vasan has been a tireless advocate for social justice. Originally from the Pacific Northwest, her early connection to the environment and keen awareness of societal inequities shaped her career. Tamara brings her skills in crafting fundraising strategies, campaigns, program development, and grant stewardship to TPP. Over the past decade, her focus has been supporting social change leaders of color in race and gender equity as a fundraising consultant and staff member at the Ms. Foundation for Women, among other national non profits. A proponent of trust-based philanthropy, she believes in empowering communities to devise their own solutions. In collaboration with peers, she's successfully raised millions for varied causes, from reproductive to climate justice. Beyond her professional pursuits, Tam finds joy in art and exploring nature alongside her partner in Kingston, NY.
Tamara is thrilled to support changemakers finding solutions in their communities across the globe every day. As she puts it, "We need all strategies for creating connection and solving problems across divides working in tandem across the globe and at full force if we are to meet the challenges ahead for all life on the planet. Pollination philanthropy is a vehicle that takes a wide angle approach to flexibly support the very fabric of communities, and complements other necessary approaches at the grass tops and grassroots. The sector of micro-grantmakers is ripe for scaling up!"
Animal Advocacy Program Director
Tessa Graham
Tessa's mission to end animal cruelty in our food system led her into the fields of public health, behavior change, and nutrition where she found an intersection of so many important causes. Learning about the connection between human health, the environment, social justice, and animal welfare showed her a space where universal good could be nurtured.
The research and community experience she gained from work in this space has strengthened Tessa's ability to bring people together and create impactful strategies for change. As TPP's Animal Advocacy Program Director, Tessa leads the Global Animal Advocacy Program (GAAP) which centers on providing grant, capacity building, and connectivity opportunities to activists working to end animal suffering around the world, with a special focus on expanding the farmed animal protection movements in Brazil, India, and Mexico.
When not connecting with activists, Tessa loves exploring coastal South Carolina with her three dogs and observing all of the interesting creatures and plants that inhabit this part of the world.
Director of Storytelling
Milena Fraccari
Milena is a communications consultant and activist from Italy. She majored in Communication and Advertising at the Turin University. She's been working for over 15 years in Sustainable Communication in the non-profit sector, helping green companies and associations to promote their eco-friendly products and practices.  In 2000, she met the American activist Julia Butterfly Hill, and since then has worked as her Italian spokesperson and event organizer.  She has also served as the International Coordinator of What's Your Tree, a program created by The Circle of Life Foundation inspired by the story of Julia Butterfly, and has collaborated with the Nobel Peace Laureate Betty Williams and her Center for Peace and Compassion in the south of Italy.
Her deep passion for Environment, People, and Communication always leads her to put her skills and her heart in service of projects and initiatives to make a positive difference in the world, and TPP is one of those projects.
Grants Manager
Deva Holub
Deva grew up in New York, where she spent a great deal of time involved with her local theatre company. She reveled in the practice of building a story to share with others. This sense of community, of coming together for a common purpose spurred a path towards starting her own small business to raise funds for animal advocacy groups and eventually bringing her to the nonprofit field.
Deva was the East Coast Coordinator for Animal Place's Food for Thought Program, helping nonprofits adopt sustainable and humane food policies. It was here where she became inspired by the intersecting of issues concerning our food system. Stepping in as the Wildlife and Environmental coordinator, she created alliances with large environmental and social justice nonprofits; cultivating connections amongst her peers. She also served as a field educator speaking with students about the global effects of our food choices.
Deva's work is directed by her desire to educate and empower all to seek and attain a fair, clean, kind world.
She resides just outside of a sleepy college town in West Virginia with her husband and their gang of animal misfits. In her spare time, she finds peace sitting amongst her flock of chickens enjoying the sun together.
Grants Coordinator & Director of Volunteer Programs
Amelia Lorrey
Originally from Maine, Amelia attended Centre College in Kentucky where she studied and traveled broadly while also competing in cross country and track. She graduated with the goal of addressing climate change through nonprofit work. Inspired by TPP's commitment to compassion and support for changemaking in a variety of intersectional fields, Amelia applied to be a TPP intern. After her internship, she joined the team to assist the inaugural Greenhouse cohort. While completing her graduate studies in nonprofit management, Amelia stepped into her current role as TPP's Programs Support & Volunteer Coordinator. She is excited to expand TPP's network of amazing volunteers and support changemakers in TPP's grant application process. When she's not advocating for changemakers, Amelia loves to run, cook vegan food, and spend time with her dog.
Communications Associate
Natasha Reilly-Moynihan
Natasha believes that the greatest gift we share with others is our story. No matter what form they take, stories allow us to connect to one another and often help us to find a sense of belonging and purpose.
From working as the Director of Development and Marketing for a children's arts nonprofit in NYC to founding a successful after-school art program for her community when the local school lost it's program to budget cuts, Natasha has worked to build supportive environments both online and in-person that honor the creative spirit and assist in bringing dreams to life. She believes that using our voices, listening deeply and practicing mindfulness is what helps people to move beyond societal labels and self-imposed limits to become expressive storytellers with the power to change our world for the better.
With over fifteen years of professional writing experience, Natasha has published original pieces in national publications such as Latina and physical spaces such as the Library of Congress. She has applied her skills to entrepreneurial business ventures ranging from hand-making journals to jobs in both the corporate and nonprofit arenas of marketing and development. Natasha loves to laugh and has a joyful approach to work as well as to life which she shares with her husband, children, and super playful, rescue pup named Marley.
Asia Coordinator
Mohini Sharma
Mohini is the Asia Coordinator for the Global Animal Advocacy Program at The Pollination Project and a vegan activist from Delhi, India. Her love for animals dates back since her childhood days and speaking for the injustices happening with them is now her goal for life. As a coordinator with the Global Animal Advocacy Program (GAAP) at The Pollination Project, Mohini supports individuals and groups who are working on farmed animal advocacy in Asia.
GAAP - Mexico Coordinator
Lourdes Jiménez
Lourdes has 34 years of dedicated experience in education, focusing on developing impactful campaigns for companion animals, implementing successful sterilization campaigns, and inspiring non-abuse campaigns. Her notable achievements include improving the lives of horses used for garbage collection by substituting motorcycle transport and completely prohibiting this activity in Veracruz.
She has also spearheaded groundbreaking initiatives. She achieved a significant milestone in 2012 by enacting the first state law for animals. Additionally, she played a crucial role in establishing the first prosecutor's office specialized in crimes against animals in Latin America. Her advocacy efforts resulted in the prohibition of killing companion animals for population control purposes and the inclusion of animal abuse prevention in crime prevention strategies. Lourdes also worked tirelessly to protect the rights of animals used for farming, leading to a comprehensive update of the law in 2016. Another notable accomplishment by her was the prohibition of bullfights in the municipality of Xalapa, making it the first municipality in modern times to do so through specific regulations in 1996.
While the enforcement of these laws remains a challenge, Lourdes remains steadfast in her determination to implement them. She has designed a comprehensive subject at the Universidad Veracruzana, integrating various scientific areas to address animal rights in education. In addition, Lourdes has organized the International Congress on Animal Rights in Xalapa since 2015, pioneering this important event in Latin America. She goes beyond conferences, conducting training workshops, hosting impactful radio programs, and collaborating on inspiring musical projects to further the cause.
While she enjoys working in various areas, her unwavering focus lies in education, law, and public policy. Currently serving as The Pollination Project's Global Animal Advocacy Program Coordinator in Mexico, this opportunity has transformed her work. She collaborates with passionate activists and newcomers to activism, dedicated to improving the lives of farmed animals.
Lourdes' previous work for animals apart from her role at TPP has all been voluntary. For the past 21 years, she has served as the logistics coordinator at the Universidad Veracruzana's general directorate of cultural diffusion. In this role, she addresses social issues and promotes sustainability initiatives within the general directorate.
GAAP - Brazil Coordinator
Isabelle Tancioni
Isabelle is a veterinarian with a master's degree and a doctorate in immunology. She holds certifications in Fear Free Pets, Fear Free Shelters and Human-Animal Bond. She has actively participated in various initiatives organized by veterinarians from different NGOs, aimed at providing veterinary assistance to underserved communities through organizations such as Rural Area Veterinary Services (RAVS) and World Vets. Additionally, she volunteers with both the San Diego Humane Society and the San Diego House Rabbit Society. Isabelle is also an author or articles and book chapters on shelter medicine for rabbits, focusing on rabbit-friendly approaches, rabbit behavior and welfare, and other related subjects for Brazilian veterinarians. Her primary goal is to aid animals in need while also supporting their human companions. Through social media platforms, she advocates for rabbit welfare among Portuguese speakers. Furthermore, she is a member of several professional associations including the American Veterinary Medical Association (AVMA), the Humane Society Veterinary Medical Association (HSVMA), the Rabbit Welfare Association & Fund (RWAF), and the Association of Exotic Mammal Veterinarians (AEMV.)
GAAP Coordinator
Beatriz Cossermelli
Beatriz has a Master's degree in International Relations from the University of Geneva, Switzerland, and a Bachelor's degree in Philosophy from the Federal University of Santa Catarina, Brazil. As a vegan and animal advocate, Beatriz has been specializing in fundraising for the animal cause because she feels there's nothing better than raising money to improve the lives of animals. Beatriz also has skills in operations and communication. She is a member and volunteer in social media for the collective Women Funders in Animal Rights, besides volunteering in several animal sanctuaries in Brazil, in the areas of fundraising and rescue coordination. In addition, Beatriz is co-host of the Baby Gaia Podcast, a podcast of interviews with animal advocates doing incredible work for animals in Brazil, which she launched with her partner Barbara Buril.
GAAP Coordinator
Fernando Schell Pereira
Fernando has a master's and doctoral degree in philosophy, with a special interest in ethics and animal rights. He has been working for over 15 years defending the rights of non-human animals. He dedicates his life in the name of the invisible, leading an animalist non-governmental organization in Brazil. He is the guardian of felines Nina and Joyzinha. He strives to understand others, as he believes that, as the accidental basis of the physiologies of morality, we are nothing more than those around us.
Board of Directors
Ariel Nessel
After an epiphany in 1997 changed the way Ari related to food, his heart opened up to the impact every person's life has on countless beings and the world at large. Soon after this insight, Ari had a vision of himself attaining his worldly goals & dreams, yet left feeling empty inside. This led him to ground his life into practices such as mindfulness, compassionate eating, philanthropy, servant leadership, and transformational entrepreneurship.
Ari hosts and leads meditation workshops/retreats, volunteers his time to spread small acts of kindness, and seeks to create the causes and conditions for a major reduction in global industrialized meat production. On the side Ari invests in start-ups that seek to disrupt factory farming and founded a business that redevelops apartments to be as carbon-neutral, water-efficient, and community oriented as possible. Ari actively experiences the challenges of being a modern-day yogi, and the delusion that life can be compartmentalized into separate boxes such as family, work, service, health and spirit. He remains constantly challenged to live his life in alignment with his values, and to utilize the numerous privileges he has been given to turn seeds into blossom and blossom into fruit. Ari shares with his wife Becky, a doctor who cares for underserved populations, the desire to serve others and act as a role model for their two young boys.
Board of Directors
Stephanie Klempner
Stephanie has always had a great love for animals, participating as a foster parent for stray dogs and volunteering with various programs aimed to help the welfare of pets. After connecting her love for animals with her food choices, she began to open her heart to both suffering and compassion in the world and connecting the choices we make in life to a more blessed and blissed life. She realized the power that one person truly has to impact the world, and thus teamed up with Ari (her brother-in-law) to create The Pollination Project. Stephanie is also extremely committed and dedicated to her career as Vice President of a literacy curriculum company and children's book distributor and feels a deep connection with empowering youth to be readers and writers in the world, while also empowering them to change the world. Stephanie lives in NYC with her with her partner Josh, and their son Odin, and spends her time both enjoying the city she loves, as well as traveling the country to be with her family and dear friends.
Board of Directors
Birju Pandya
Birju Pandya focuses on the nexus of finance, systems evolution and inner transformation. He has been involved in the Mobius ecosystem since 2014.
Birju has years of experience working in the investment world, towards creative uses of capital and designing for emergence. He also has spent years developing mindfulness-related approaches to support individual/collective human development within business.
Birju has worked with organizations including Armonia (Regenerative Investing), RSF Social Finance (Integrated Capital), ServiceSpace (Gift Ecology), and McKinsey & Company. He has a Bachelor's from Arizona State and an MBA from Columbia Business School.
Birju's roles in life include volunteer, husband, father, friend, colleague. He is the son of first-generation Indian immigrants, and lives with his family in Berkeley, CA. A few values that Birju holds dear – authenticity, vulnerability, gratefulness, compassion, equanimity.
Grant Advisor
Sophia Hanson
Sophia Hanson is co-founder of the National Youth Foundation (NYF). A 2017 Pollination Grant recipient, NYF works with players from the NBA and NFL to promote kindness, inclusion and gender equity through student literary projects. NYF also created and hosts the only national student book competition on women, the Amazing Women's Edition contest.
Grant Advisor
Dr. Shenika Jackson
Dr. Shenika Jackson, born and raised in Chicago's Englewood Community, is an advocate for minority high school students and young adults, and has been a private property owner for nearly 17 years. In 2016, Dr. Jackson created a college-readiness project called: My College Going Self, a project designed to assist minority, low-income high school students with the transition from high school to post-secondary education. The project started as a "pilot" project that was implemented to high school students for the first time in the Englewood Community at Kelly Branch Library. The My College Going Self Project became a part of a registered 501(c)3 nonprofit organization: MY Foundation: Street Starts to Great Starts Corp., co-founded by Dr. Jackson.
In June 2018, Dr. Shenika Jackson completed a PhD in Community Psychology from National Louis University. Her dissertation: African American Males and Academic Achievement: Understanding the Challenges Transitioning From High School to Higher Education, captures the barriers and challenges young black male teens face as they transition from high school to higher education. Dr. Jackson holds other degrees to include a Master's of Science-Written Communications (2009), and a Master's of Arts-Psychology/Human Development (2005), from National Louis University. In March 2020, Dr. Jackson made her career journey back to a nonprofit organization in the Englewood Community: Growing Home Inc. As Case Manager of Employment Training for young adults, and returning citizens, Dr. Jackson assists with job skills and training, and the capabilities of finding permanent employment after finishing Growing Home's 12-week paid Transitional Job Training Program (TJP). Dr. Jackson uses a module called TIP (Transforming the Impossible to Possible), a bottom-up practice in workforce development for low-income job seekers in Chicago. The module was developed by Phillip P. Hong, at Loyola University in the School of Social Work in Chicago IL.
Grant Advisor
Maulid Mwinyikai
Maulid Hamisi Mwinyikai is from Mtongwe, Mombasa and has professional experience as a trained Environmental Activist, a renowned art and development practitioner in community development, health care, and team building. In 2000 Maulid was trained as a peer educator, organized by Mtongwe Community Initiative, Family health options Kenya and Action Aid Kenya. From 2007 to 2013 was trained as a professional actor, working in a theatre company, During the training he thought about the youth back in Mombasa and wondered what he could do to change their lives. When he got back home he mobilized youths and started a community based organization: Kishoka Youth Organization. The organization is an Art, Development and Environmental community based organization which does work aimed at Youth Empowerment and Environmental issues.
Maulid is dedicated in mobilizing young people and assisting them identify their potential so as to make the world a better place, to have more influence in society by participating in positive social change and to help people reuse and reduce plastic waste in a creative way.  He is excited about the opportunity to assist other grantees through mentorship and cross-pollination as an East African Leader, and looks forward to working with passion and integrity to support TPP's grant making at the grassroots level.
Grant Advisor
Fernanda Garcia Naranjo Ortega
Fernanda was born and raised in Mexico City. She has a BA in International Relations and Law.
Collective work has been a key part of her training and she has actively helped various organizations, such as Ollin Jóvenes en Movimiento A.C., Casa Cuna La Paz A.C., Casa de Medio Camino Thelma y Honnorat, The Humane Society International and The World Can't Wait, all of them focused on creating a fairer and more ethical world for all species.
She currently directs the anti-speciesist sanctuary "Granjita TyH" located in Mexico, from where she also carries out activism and outreach for animal liberation, and she also supports EDGE Funders Alliance Administration and Operations Coordination since she firmly believes in intersectionality and fostering alliances in order to build a better future. She is a member of The Pollination Project Greenhouse Cohort, the Red Veganas Antiespecistas and the Red de Santuarios Antiespecistas México.
Grant Advisor
Leandro Franz
Leandro Franz is a brazilian economist, producer and writer with 8 books published and a couple literary prizes. One of his books has been adapted to a play in Mozambique. He has a career in management consultant (holds a Master's degree in Economics), but has always been involved in voluntary initiatives on Arts (one feature film and a couple shorts produced) and Effective Altruism (member of the animal cause group in São Paulo).
Grant Advisor
Lylah Persad
Lylah Persad can be described as a dynamic stream of Experiencing that is alive in each moment.
Her skills lie in building communities and helping people recognize their highest values, so they may live their best and happiest lives. She is the founder and Artistic Director of the LP Entertainment Theatre, an organization with a mission to "reach beyond the grasp" and encourage "historically under-served" adolescents and adults to live their full potential, even if they were not academically inclined.
She works with youth and youth organizations internationally, and serves as a consultant, instructor, coach, keynote and inspirational speaker, focusing on enhancing life skills to create a culture of entrepreneurs, who understand the importance of serving others, living honestly and with integrity, while creating from themselves.
Not limited by labels, Lylah Persad also known as Zen-Lylah– Bestselling Author of the books– Starting from here- Healthy Daily Habits- A Message to Teens and "Simple Reminders to Inspire the Power of You- available on Amazon Kindle.
She is a humanitarian and was awarded "Global Ambassador for Human Rights and Peace" in 2019, and is also an advocate for Mental Health and Anti- Bullying, having hosted various workshops, written and produced various performances for stage and film.
Lylah Persad is many things to many people. She was once a "single mother", living on a little island, unsure of what life had to offer.
She then welcomed the support from the entire globe and understood that it was always about what can you contribute towards the Life you have, using what you have- The possibilities are astronomical- and the journey continues through the foundation of the TPP.
Grant Advisor
Samuel Litunya
Samuel Litunya was born and raised in Kajiado, and partly in Kakamega, Kenya. I have training in administration and finance and basic knowledge in agronomy. Am the founder & program manager at Turkana Community Foundation (TCF). I am 2020 Pollination Grant recipient. TCF works with the communities in Turkana & Kakamega counties in order to nurture, empower and transform the marginalized women and young people to be self-reliant, to take part in the decision making of their community. I am passionate about people and to promote kindness, inclusion and gender equity through community literacy programs. As a change maker, I am inspired by The TPP global compassion and love for the underserved communities.
Grant Advisor
Catherine Karengo
Catherine is a pro-life, enthusiastic, and motivated budding development economist. She is a
graduate of the University of Nairobi with a Master's Degree in Monitoring and Evaluation in
Population Studies. Her quest for knowledge motivated her to join Nagoya University, Japan
where she is currently a graduate student pursuing International Development; majoring in
Economics and Policy Management.
Catherine is multi-skilled and passionate about development. Besides adept research skills,
data manipulation, and proposal writing, she trained in econometrics and programming skills.
Coupled with about 5 years of experience in development work with non-profit organizations
within the African region, she is currently participating in the Asian research context to broaden
her skills across the globe. She aspires to reach disadvantaged groups in society and put a
smile on their faces, the motivation behind joining the Pollination Project. She gets her
inspiration from the Tibetian leader Dalai Lama, who said," Our sole purpose in life is to help
others, if you can't at least, do not hurt them".During her free time, Catherine enjoys cooking,
traveling, and meeting new people.
Grant Advisor
Eric Anorrey
Eric Anorrey is a development enthusiast who holds BA Degree in Development Education
Studies from the University for Development Studies in Tamale -Ghana. He has had working
experience in project management, monitoring and evaluation, and Social work in urban and
rural Ghana. Currently, he is a Project Officer at Savana Signatures and the Grievance Redress
Officer for the Transport Sector Improvement Project (TSIP) funded by the World Bank in the
Bono East of Ghana.
He is a youth development activist and women empowerment advocate, empowering young
women on issues of sexual reproductive health and rights (SRHR) and SGBV. Eric loves working
with marginalized people in rural communities and is dedicated to empowering excluded
groups in society to ensure that the human rights and dignity of all persons are fully observed.
Grant Advisor
Jackson Bizimungu
I am a graduate with the Bachelor's degree of Business Administration obtained in 2012 at the School of Finance and Banking (SFB) majored in Finance. I have 10 years of experience working with Private and International Non for profit organization (INGO). My experience and expertise lies into the sector of supporting the community attaining their self-sufficiency. I have spent my years into supporting projects aiming at community empowerment and livelihood enhancement. My participation and the level of my engagement during my work to the projects has grown my skills in project planning, management, implementation, facilitation, coaching and Monitoring and Evaluation. Most of the project that I have worked on were mainly to support business people in business planning and management, youth and women empowerment, water and sanitation, as well as promoting girls' education through supporting schools in establishing school businesses with objectives of generating income to support the poorest girls in the matter of equipping their girls' changing room and purchase of school materials, notebooks, pens, shoes and etc. I am passionate about a society free of dependence where every individual enjoy the fullness of basic rights, access to foods, shelter and etc.
I founded Social Investment 4 Community in 2016 which I am striving to make it a socially inclusive business development hub. This initiative aims at working with community in enriching their potential through mentorship, coaching and transfer of soft essential skills of group and cooperative management.
Grant Advisor
Jean-Marie Zihalirwa
Jean-Marie Zihalirwa is a philanthropist and Entrepreneur with over 20 years in the development sector. Prior to this, he works as a senior planning, management, monitoring and evaluation advisor at GDI, Grenier pour le Développement Intégré organization.
Jean-Marie uses the Theory of Change approach in the Republic Democratic of Congo to develop organizational or corporate strategic plans, development proposals and results-oriented M&E systems.
He takes care of the environment and disadvantaged people.
Grant Advisor
Emily Logiron Asekon
I come from a nomadic pastoralist community in the Northern part of Kenya. I have training in Information Technology Management & Community Resource Management with extensive working experience in the nonprofit sector. I have several years' experience working with micro-finance organizations. I am passionate about community work and volunteerism. I am the Director, Kanam women Initiative that focuses on civil rights, Health and empowerment of Turkana women living in Nairobi and Turkana. I am inspired by the TPP's commitment and the support for change-making in various different fields. In my free time, I love  writing and reading fictional stories.
Grant Advisor
Crista Valentino
Crista Valentino is a social advancement specialist, community builder and communicator. At 26 she founded CoalitionWILD, a youth-led environmental organization that has equipped and mentored over 2,500 emerging leaders in 121 countries to develop conservation solutions in their communities. She is currently working to support socio-economic progress through community-led development in areas committed to preserving their natural and cultural heritage. With over a decade of experience navigating collaborations with international environmental leaders and fostering grassroots community action, Crista's work bridges the gap found between generations, cultures, and tactics to design a thriving future for all life.  If she's not answering your messages, you can probably find her in the shadow of mountain peaks with her phone on airplane mode reconnecting with the spaces that give her inspiration.
Grant Advisor
Sebastian Sanga
Sebastian Sanga is a Tanzanian change-maker whose background career is economics. He graduated from the University of Dar Es Salaam in 1994 and thereafter pursued professional courses in policy studies at Central Europe University (EU) in Budapest, Hungary; and attended short courses in entrepreneurship at Sokoine University of Agriculture in Morogoro region, Tanzania.
Sebastian is active in policy formulation & implementation, advocacy, economic empowerment & development, capacity building for the community-based groups and natural resource governance activist. He organizes learning platforms on community issues. In Kilombero district, he had facilitated the formation of Kilombero Governance Monitoring Network [KIGOMONE] to address governance related challenges. He had engaged in awareness creation on regional integration including EU-ACP partnership arrangements related programs to Non-State Actors (NSA) under the Fredrich Ebert Stiftung [FES]'s supported programs.
After working for over 15 years with different organizations and as independent consultant, Sebastian decided to zero-in in entrepreneurship and community development programs. In 2011 he reallocated his settlement from Dar es Salaam to Miswe village, one of rural areas of Coast region to start investing in agriculture with a community economic empowerment in mind. His main agricultural crops dealing with are fruits and vegetables.
Through his Mapembelo Ventures firm and his vegetable crops, Sebastian has managed to integrate his community and women in particular in his production and selling chain. Women participate in the production process and work as vegetable vendors to earn their living income. In 2013, the USA-funded Feed the Future selected Mapembelo Venture's farm as one of their demo-farms in Coast region. Mapembelo Ventures, which is also one of TPP grant beneficiaries (received a seed grant in 2016), is a main producer and supplier of vegetables in Miswe area and the nearby villages. In 2019, the Municipal of Coast region selected Mapembelo Ventures' farm as the best agricultural operator in that ward; and the firm was granted a sponsorship to participate at a zonal farmer's festival event in Morogoro region.
Furthermore, Sebastian is behind the two local-based community groups, Twitange Savings Group (TSG), formed by 20 interested members with a mission to liberate themselves from poverty; and the Union of Miswe Churches which is focusing on Behavior Change of local families/community. The union of churches is also advocating for local leadership governance. In these two community-based platforms, Sebastian is one of the key resource persons to mitigate poverty and address poor governance in his area.
Grant Advisor
Herve Tsoala
Herve TSOALA is a co-founder and current CEO at LODE Cameroon, a non-profit organization under Cameroonian law committed to fight against social injustices and extreme poverty in rural communities.
Having lived in rural areas throughout his childhood, he became much more sensitive to the precarious living conditions of populations and particularly those of young people in rural areas. Starting from the lack of financial resources to send their children to school, to social injustices, passing through malnutrition, misinformation, and neonatal and prenatal health problems, he thinks and remains convinced that the real cause of these problems lies in poverty environment that undermines the populations of his community.  Being a passionate person, Herve works for rural communities that free themselves from poverty and precariousness.  He received support from TPP in 2020, which gave him a big boost in his work.
 Herve is currently a Ph.D fellow in Geography and planning where he carries a research on the role of micro-financing in socio-territorial dynamics. Having worked with several organizations and NGOs in Cameroon where he worked in turn as project assistant, Data entry clerk, project associate and post graduate teaching assistant.  Herve is a disciplined, motivated and open person who likes to work in collaboration with others.  He is now more and more interested in data analytics.
Herve lives in Cameroon, spends free time with his family, likes to travel, meet new people and work remotely.  Herve has a particular love for social entrepreneurship and is quick to show interest when the opportunity arises.
Grant Advisor
Luke Ellison
Luke is the founder of Support Solutions Homeless Services and has several years of experience in social services and nonprofit management. He led the organization for six years, building programs to meet the needs of marginalized communities and successfully raising over $700,000 in funding, including a seed grant from The Pollination Project. He is excited to join TPP as a grant advisor and be a part of passing this experience on to other startups.
Grant Advisor
Joseph Obore
Joseph Obore is a Ugandan by Nationality, hailing from and currently living in Bukedea District – Eastern Uganda. He is action-oriented, committed, team builder, focused, willing to learn, self-driven, hardworking, resilient and passionate about community-led development. He is the Founder and currently working as Executive Director of Action for Development of Grassroots Communities (ADEGCO) – a small Community Based Organization working with and for the young people in shaping their future as the next generation. ADEGCO designs and solves communities' most pressing challenges in the thematic areas of Agriculture, Education and Employability skills training, WASH and Environmental Conservation. The project for which a seed grant from TPP was secured in 2018 included, "Positive Youth Development through mentorship and capacity building sessions" where 50 unemployed youth were connected and matched to mentors who inspired, motivated and changed their mindsets during one on one long term mentorship support and monthly in-person capacity building sessions.
Joseph is sympathetic, empathetic, compassion conscious and vegan who has cultivated and advocated for TPP values. He brings in over 5 years of demonstrated experience, skills, knowledge and track record of participating in grant making process. He enjoys reviewing project grant applications, making funding decisions, conducting initial project site visits, conducting mid-term and end of project review/evaluation exercises, project related training and mentorship support to project implementers among others. He has successfully designed and implemented several projects that have created lasting impact. He believes in a continuous learning process in order to have a greater impact in the communities. Joseph holds a Bachelor of Development Studies from Makerere University and he is a change maker by training.
Grant Advisor
Michael Abdullahi
Michael Abdullahi is an education development practitioner with over five years of work and leadership experience in the non-profit sector while collaborating on different projects across three continents in empowering young people to innovate and translate various forms of education into sustainable, social, and economic solutions.
Owing to his passion for improved quality education systems in Nigeria, Michael founded Lifeshapes Foundation, a youth-led non-profit organization creating low-cost and informal learning systems that have facilitated access to quality education for over 3000 children in low-income communities.
In 2020, he developed an Ed-tech solution during the compulsory school closure in Nigeria due to the spread of Covid-19 called "School On The Go", a low-cost and offline innovation helping over 1000 children to learn remotely across 11 communities in three states in north-central Nigeria. This novel idea was recognized as the 3 Top Global Edtech solutions and awarded the "Between COVID and Classroom Grant" 2020 by shareyourself, a US-based grant-making NGO, that same year.
Previously, Michael served as the National Strategic Planning Head, IOBE-Nigeria, where he helped over 700 students by supporting them in creating strategic plans, translating ideas into businesses, and executing projects in entrepreneurship and leadership spanning 12 Nigerian Universities.
He is a grant recipient and a fellow of over four prestigious fellowship programs including, Fellow of the United State Young African Leadership Initiative, Top 10 Innocent Chukwuma Social Impact Chair and Fellowship by the Lagos Business School, Nigeria, Changemaker Everywhere Academy Fellow by Ashoka Global, Recipient of the Nigerian Prize for Leadership Award, Top 10 Global Recipients of the Stop The Resurgence Grant, The Pollination Fund, just to mention a few.
Grant Advisor
Agbor Solomon Eneke
I am Agbor Solomon Eneke, a Community Development Officer working with rural communities in the South West Region of Cameroon. As a community development worker, it is my responsibility to ensure effective collaboration of communities in natural resource management, participate in decision making and benefits sharing. Using Coordinated efforts across target groups, community leaders, and other stakeholders I ensure that this group optimize their engagement within the process to achieve optimum results.
My love for rural development, women/youth empowerment and nature are overwhelming that's why i work tirelessly to ensure that rural dwellers are provided with tools and capacities to effectively manage natural resources and in return take part in the benefit sharing that comes from nature.
I Easily adapt to changes around me and welcome new challenges all the time. Make the best out of what is available. Help rural dwellers realize their potential and improvement in livelihood.
It is fun when i play football. For me football is not only a sport, it teaches me team work; win together, loss together, communicate with each other during the game and even cover each other. It helps me make decisions in quick successions and take responsibility for my every action.
I am fun to be with and for me learning is an every day activity.
Grant Advisor
Gihana Jackson
I am Gihana Jackson, a dedicated biology and chemistry teacher, I am also a professional nutrition and dietetics consultant with Bcs in Public Health and Human Nutrition from Catholic University of Rwanda. I volunteered with Uganda Red Cross for one year and attained knowledge and skills on Life planning, Personal, Family and community values, Future planning, HIV/AIDS, Teenage pregnancy and Sexuality, nutrition and food security.
With the support from The Pollination Project, I founded a local non-government organization "Fields of Hope" that supports children and adults with disabilities of which I am its president.
Grant Advisor
Emmanuel Nuvalga
Emmanuel Nuvalga is a graduate of Criminology and Security National Open University of Nigeria. He is the founder and president of Support for Girl Child's Education Initiative, founder of Baajon Computers Business Center. He volunteers for Women Environmental Program (WEP), Nigerian Red Cross Society (NRS), ConnectJapan and YMCA. Emmanuel is deeply in love with humanitarian movement, highly passionate about advancing Education for young people in the hardest to reach communities.
Grant Advisor
Aaron Kapesa
Aaron is a social entrepreneur and secondary school teacher with experience working in rural community day schools in Malawi. He has a Bachelor of Science (Education) degree major Biology and minor Chemistry. Growing up in a rural setting where there existed neither tap water nor protected wells and access to health care services meant walking over 30km to a nearest health centre, he grew up believing he should be an agent of change. He graduated from Mzuzu University and started working on his dream in 2016.
In the year 2017 Aaron cofounded and served as operations lead at Green Ventures, an enterprise that seeks to provide farmers with sustainable solutions in agriculture. The enterprise promotes organic farming by providing high quality and nutrient rich organic fertilizer made from agricultural and domestic wastes as a substitute to chemical fertilizer. The fertilizer improves soil fertility even after use for a prolonged period of time as opposed to chemical fertilizers and has a high capability to retain soil moisture.
He was awarded a grant from the Pollination Project in 2019 to support his work on improving access to Water, Sanitation and Hygiene and also founded Young Leaders Rise (YLR) an organization that works on improving sustainable livelihoods in Malawi. Among others, Aaron and his team trains rural women and equips them with entrepreneurial skills which enables them (women) establish and run successful local business enterprises. Aaron also served as an ambassador at Thought For Food (TFF) between 2020 and 2021 and has undergone a series of trainings which includes Greenhouse Training Program. In July 2022 he joined TPP as a volunteer Grant Advisor.
Grant Advisor
Kennedy Odera
Kennedy Odera earned a diploma in Business Administration at Kenya Polytechnic, now
Technical University of Kenya while passionately participating in sports for development
initiatives in the community while in Nairobi. Upon return to my kanyawegi community, I
founded Pamoja sports club,later supported by Tpp seed grant in 2017, an initiative that
empowers girls and community through sports/football, delivering excellent football skills and
life skills training.
Having been raised in a rural kanyawegi community and seeing girls and community struggle
to access education and relevant opportunities, I was always determined to make meaningful
positive change in the lives of the marginalized through sports/football, something I have been
passionate about since then. As the founder of the life changing project, I'm always involved
in the management, recruiting like-minded Coaches and life skills educators, resource
mobilization and partnership development as well as organizing training for coaches/staff and
coordination of volunteer activities.
I'm driven by an unwavering desire of thinking globally and acting locally to create sustainable
change with the local community as the meaningful change agents. Having been privileged to
be a grantee with the pollination project, I'm equally excited to continue to be part of this
family as a grant advisor and help jointly create sustainable change in our communities as
well as provide relevant support to fellow like-minded changemakers.The Pollination Project is
changing lives and I enjoys being part of that change process in my community.
Grant Advisor
Dan Jetter
Groomed to be an engineer by engineer parents, I've long studied Math and Science. For 15 years after teaching Science by day in struggling NYC high schools (by night I earned a Master's in Science Teaching), I tutored Math and Science and MCAT Prep.
I have since launched a nonprofit (EducationEquity Foundation) that provides free tutoring in STEM and MCAT Prep to low-income premeds.
In my (sparse) spare time, I enjoy tennis, bicycling, and working out.
Grant Advisor
Geniva Alipio
She is a Tanzania woman with aspirations in hard work, teamwork, and women leadership and is ready to change under reasoned doubt. Her hobby is travelling and listening to music.
Professionally, she is a teacher who has served the students to acquire the proper education for 12 years. Besides, she has cooperatively engaged herself in women's entrepreneurship skills and organisations. To strengthen her leadership capacity, she has attended various International seminars for building capacities for female officials. More seemingly, she is now pursuing a Master of Arts in Public Administration degree at the University of Dar es salaam in Tanzania.
Grant Advisor
Monika Pozek
For the past 15 years, Monika has been creating an inclusive dance network in Europe and working with inclusive groups through dance. She is a dance teacher, choreographer, project manager, and disability advocate working on accessibility in performing arts. In 2012, Monika founded the MeetShareDance association based in Madrid, Spain which organizes dance workshops, conferences, and an international inclusive dance festival. The festival has been produced annually since 2012 all around Europe. In 2018 she founded Dance Company MSD with eight dancers with and without disabilities and started with new creations and international collaborations.
'Dance is the language and my work tries to speak some of them'
Grant Advisor
Stephanie Scott
Stephanie Scott is a mother, educator and artist based in Ecuador. Stephanie holds a BA in Linguistics from Georgetown University and a Master of Science in Teaching from Fordham University. She is the founder of Proyecto Tsere in the Ecuadorian Amazon, which supports literacy through multicultural children's literature projects. Proyecto Tsere also creates and publishes original children's books tailored to the needs of multiethnic rural Amazonian public school students and distributes them for free. In 2017, Stephanie received a Seed the Change grant from Pollination Project.
Grant Advisor
Erick Omondi
Erick Omondi is the founder of Generation Guiders, a Grass-root community based organization. 
Generation Guiders CBO intervenes on Girls child rights, HIV/Aids awareness, life skills, women empowerment project, Sexual Reproductive Health Services and Girls child empowerment.
Erick Omondi has over 10 years of experience in working with young people.
He possesses a wealth of experience from working with youth's on SRH issues as a peer youth educator, he has volunteer for 2 years as a community mobilizer.
He also serve as a mentor and is passionate about empowering adolescents girl's in the community.
Erick Omondi is inspired, motivated and privileged to work with TPP to build his capacity to connect women and girl's empowerment projects in his community  to TPP funding, and to help local change-makers achieve their mission. 
The Pollination Project is changing lives and I enjoy being part of that change process in my community.
Grant Advisor
Denis Kisubi
Kisubi Denis is a One Young World Ambassador, Campaigner and leader in development practice, who is passionate about working with inspiring diverse groups of people to become change agents and challenge the injustices in society.
He is a Co – Founder and Director at Give Hope Uganda a youth-led organisation in Uganda that seeks to promote the health and well-being of adolescent girls and young people with opportunities to realise their full potential.
Over the past four years he has successfully managed campaigns (online and offline) and he is passionate about youth, media and information literacy. He has led successful campaigns to redesign narratives about young people, such as #SPEAK! Campaign with CIVICUS, #U=U Campaign and #EndChildMarriage in Africa in partnership with AU-UNICEF Campaign on Reimagining an Africa without Child Marriage.
He has served for three years since 2019 – 2021 as a volunteer at Project Pataki – an initiative managed by the African Leadership Institute (AFLI), funded by the Ford Foundation and governed by a pan-African youth advisory board.  The initiative seeks to shift young Africans to the centre of the development narrative.  One project under this initiative, advocated for young people to be included in governance structures on the continent and is a follow-up to the African Youth Charter, signed by the AU in 2006, and which has not been consistently implemented across all African Union member states.  Denis has been actively involved in this as a Change Lead.
He is an Alumni 2020 at Young African Leaders Initiative (YALI) a United States' signature effort to invest in the next generation of African leaders, African Civic Engagement Academy program Alumni 2021 – an initiative of the U.S Department of State implemented by University of Georgia, Ashoka Changemaker Everywhere Academy Fellow 2022, CIVICUS Member and holds a Non – Degree Program in Information Technology Business.
He is an Alumni 2022 at East Africa Human Rights Program (EAHRP) a regional training program which provides a unique opportunity for human rights workers, defenders, activists and educators from civil society organizations, institutions and government agencies, to deepen their understanding of human rights and the essential role of human rights education in effecting and sustaining social change. Developed in partnership with Equitas training alumni from across East Africa, the goal of the EAHRP is to strengthen the capacity of a regional pool of human rights organizations and institutions to use a human rights-based approach (HRBA) to advance gender equality and human rights through human rights education (HRE), with the purpose of building a global culture of human rights.
He is driven by an innate desire to create sustainable change from the inside with the local community as the development expert. He is privileged to volunteer as a Grant Advisor with The Pollination Project and excited to continue to be part of the Leadership Program and to help create sustainable change in his community.
Grant Advisor
Kiima Stephen
Kiima Stephen is born in Karugutu – Ntoroko District to Kiima Erifazi ( Father) and Muhindo Maria (Mother but now deceased). Kiima Stephen is a global ambassador with passion for socio-economic transformation, leadership, advocacy, empowerment and community development, I believe life has to thrive in a safe peaceful environment while every ones rights are fully respected, protected and enjoyed for sustainable co-existence. I envision a world where everyone has the capacity to express, assemble and associate freely without fear. I am so keen at addressing different grass root challenges in my community and around the world through use of information, education and communication of major issues and possible strategies to mitigate the status quo. My approach is mobilizing the most affected and engage them in the planning of possible interventions that would solve challenges being faced.
My journey to seeding kindness started in 2015 immediately after University, but I started experiencing a light of hope in 2018 and 2019 where I won a seed grant from The Pollination Project to carry out "Calligraphic fine art and Branding for school drop outs and "Hand Made Craft from Used Plastic Bottles" as a global kindness program. Since then I have served as a board of trustees for several indigenous community led Organizations in Uganda which are not limited to Raise a child initiative, Aide For Nature and Conservation, Act Foundation, Raise To Shine Initiative, Wilmat Development Foundation, The Care Trust, Bolster for life Initiative, Seeds of hope, Seed For Life Initiative, Action For Children Welfare, Rays of change, The Veg Relief trust, The Nature Trust, Centre for life and community development.
I am currently the Executive Director of Seed Community Relief (https://seedcommunityrelief.org/) that was founded in 2018, to transform the livelihood of those deprived, exploited, and respective survivors as well as transforming the environment they live in by addressing every aspect of the challenges they face, in order to restore their souls from traumatic living disorders that compromise their livelihood and their environment. Our aim is to make sure that those who are deprived, exploited, and respective survivors are also well positioned to contribute to and fully enjoy the UN Sustainable Development Goals (SDGs).
I have a set of values that I stand for: honesty, equality, kindness, compassion, treating people the way I want to be treated and helping those in need, to me I call them social and traditional values. In my view, the best of humanity is in our exercise of empathy and compassion. I believe we all ought to walk in the shoes of someone whose pain or plight might seem so different than yours that it's almost incomprehensible because where there is no human connection, there is no compassion. Without compassion, then the community, commitment, loving-kindness, human understanding, and peace all shrivel. Individuals become isolated, the isolated lose hope and become sad.
Currently I am focusing on strategies that support breaking the cycle of poverty, low levels of education, cultural and traditional beliefs that hinder socio-economic transformation because I believe that most challenges like domestic violence, gender based violence, un wanted pregnancies, child labor, human trafficking, idleness, prostitution, poverty, inability to access services like reproductive health services, lack of access to basic necessities, etc can all be solved once people are educated, empowered and aware of the current situation and what need to be done to address certain challenges.
I have championed different projects in my community which have impacted thousands of lives and I feel great when I impact and transform lives, community and the environment and I am happy for my new opportunity of working as a Grants Advisor at https://thepollinationproject.org/.
Grant Advisor
Mary Oyier
Mary Oyier is a victim of post election violence 2007-2008 . This what drove me into uniting Kenyans regardless of colour, religion, tribe nor race.
Founder on Onugpwani (One Nation Under God). Now Women and Youth Resources Centre where we train on soft income generating skills with the aim of killing poverty and getting a meal on the table.
Alumni .. Auschwitz Institute for prevention of genocide and mass Atrocities.
Certified as a Mediator by Clingadel university Hague Netherlands.
Grantee The Pollination Project 2019
Grant Advisor
Chimwemwe Chitambala
Chimwemwe Chitambala is a graduate from the University of Zambia with a Bachelor's Degree in Business Administration with Economics. A Bank of Zambia Governor award winner of Exceptional Financial contribution to financial literacy in Zambia. She is confident, and self-motivated goal getter who strives to be a better person through learning and sharing with others who's passionate about working with girls and women, which has been my drive to volunteer with various organizations to advocate on issues such as menstrual hygiene, gender equality and social justice, women economic empowerment and sexual reproductive health.
She is a founder of a youth-led organization that seeks to foster social and economic development for young women through creating opportunities that will bridge the gap of financial inclusion among women in Zambia. The organization has reached over 100 young women in rural areas of Lusaka and Copper belt through micro-finance scheme of a women revolving fund project that provides capacity building in business and financial management. Thus, the organization offers micro loans to young women as they are building their skills to scale up the business at the end of six months of the project.
Grant Advisor
Moline Katiyo-Mayhew
Moline Katiyo-Mayhew is a Skills Development Consultant, Cultural Practitioner and a Humanitarian worker. A Fashion Designer, visual artist and fitness enthusiast. She is the Founder of Chengetedza whose projects provide mentorship and trainings in the arts and fashion to give equal opportunities for self empowerment to youth and women mainly from disadvantaged communities. She is currently a Board member of Zimbabwe Germany Society (ZGS) and has more than 15 years work experience in the United Nations and International Organisations. She is Founder of a fashion label HB Designs. 
She is greatly inspired by the work of The Pollination Project (TPP) who previously funded her organisation Chengetedza. She is an alumni of The African Women Entrepreneurship Cooperative (AWEC)  and also an alumni of The Academy for Women Entrepreneurs (AWE). 
She studied French and Portuguese at the University of Zimbabwe and holds a Diploma in Business Administration. 
Her early childhood passion grew into a mission to uplift women and youth, giving hope and putting smiles on their faces and on turn on hers. 
More about her projects at : https://chengetedza.com/
Grant Advisor
MBIFI Valantine MBIFI
MBIFI Valantine MBIFI is the founder and President of Youth Concept Forum Building Aspirants (YOCOFOBA). He is an Assistant Agricultural Engineer by profession, a community development actor by nature and a civil society activist. He reflects varied personalities including ambition and the qualities of generosity and thoughtfulness. He is also a well determined and vigorous individual, yet pleasantly calm. He encourages fighting for what you desire and believe in.
MBIFI was born in Kedjom Keku – Mezam in the North West Region of Cameroon, he did his secondary and high school in GTHS Bamenda and later completed a diploma in agriculture on the 2010 from the Regional College of Agriculture Bambili. He was then recruited by MINADER as a Senior Agricultural Technician in 2011 and appointed as the Chief of Agric. Post Misaje. In July 2016, MBIFI took a course in the University of Dschang where he graduated with a Bachelors degree of Agronomy and Agricultural Sciences.
He is a Change Maker with The Pollination Project who has designed, benefited and managed a series of projects from the TPP, US Ambassadors Self Help Grant, Anike Foundation USA, The Tony Elumelu Foundation and the UNDP.
Today, apart from volunteering with YOCOFOBA, MBIFI works for the government of Cameroon as the Director of Community Education and Action Center (CEAC) Belo and the Farm Management Counsellor for the PCP-ACEFA program in the Boyo Division.
To know more about YOCOFOBA, check www.yocofobacameroon.org
Grant Advisor
Smitha Daniel
Smitha Daniel is a wildlife biologist and a nocturnal primatologist and has led 13 projects, on topics such as Slender Loris, climate change to environmental conservation and human-wildlife interactions management in India. She is completing her Ph.D. in 'Behaviour Ecology of the Malabar Slender Loris, Loris lydekkerianus malabaricus in its Natural Habitat' and has been researching the ecology, behavior, threats and conservation of the Slender Loris in India. She has been labelled as a 'ChangeMaker' by The Pollination Seed Grant for her work on the illegal trade of slender loris for the purposes of black magic and traditional medicines.  
She is a commissioned member of the IUCN Primate Specialist Group, Section for human-primate interactions, and an executive member of the Association of Indian Primatologists, a project partner for primatologists from around the world, including those from the Oxford University. She has received the Women Scientist Fellowship (WOS-A) from the Department of Science and Technology, Ministry of Science and Technology and other prestigious grants such as the Primate Action Fund from The Margot Marsh Biodiversity Foundation. 
She has served as a wildlife consultant and capacity building expert for developing human-wildlife interface management strategies and action Plans with the Indo-German Technical Cooperation, commissioned by the German Federal Ministry for Economic Cooperation and Development (BMZ) and has been instrumental in training the forest department officials, students in their undergraduate and postgraduate programs, nature enthusiasts and naturalists.
Outside of work, she takes a keen interest in traveling, exploring different native cuisines and interacting with new people.
Grant Advisor
Muhindo Geoffrey
My name is Muhindo Geoffrey from Uganda. I am a co-founder of FOCOTE INITIATIVE UGANDA a community based organisation in Kasese Uganda running a skilling project for social economic transformation of young women and girls and also a founder and guide at Bujuku Eco Tours & Travel Ltd a local ecotourism travel company (https://bujukuecotours.com/ecotourism-in-uganda/) specialising in sustainable travel across East Africa with a minimal negative impact on the environment while conserving the existing resources. 
We create awareness to change the perspectives of the people in our community. The first step to transformation and positive change is mindset change.
I am passionate about nature, conservation and education.
I acknowledge that oftentimes focus on money always overshadows the negative impact of our actions on the environment such as the planting of the highly commercial Eucalyptus trees which have greatly reduced the ground water levels and dried swamps in Uganda and some other parts of the world. 
Grant Advisor
Bernard Molho
Bernard B. Molho is a professional teacher, writer, administrator, and holds a Bachelor's Degree of Arts with Education (Hons). He is passionate about social and environmental justice in the community. 
Bernard is currently working with Brass for Africa, UK charity that is creating brighter futures for vulnerable children and youth in Uganda, Rwanda and Liberia through music for social impact. 
He is also the founding director at Usanii Village Africa that looks forward to creating a peaceful world for children and youth. He is a champion of environment regeneration and a TPP grantee (2021) for the now going global project, the Earth Connections Through Art that is addressing environmental issues through art creation and innovation. 
Grant Advisor
Kelvin Nsekwila
Kelvin Nsekwila is a practicing primary school teacher in Isoka District of Zambia. He is also the Founder & Executive Director of a local Non Governmental Organization; Tusekwile Imiti Iikula Foundation whose mission is to provide quality education for the most marginalized and vulnerable children in his community who have no limited access to education by building schools and offering financial support for the young learners to stay in school.
Kelvin is a young, passionate, motivated community leader who speaks to the students, adolescents, teachers and members of the general public on matters concerning entrepreneurship, Sexual Reproductive and Health Rights, early marriages, youth empowerment, spiritual guidance and educational leadership and management. Kelvin has also worked in the private sector as both a senior teacher and a school manager.
Besides being a graduate in the faculty of education with a Bachelor's Degree in Primary Education, Kelvin is also a pursuant of Young African Leaders Initiative (YALI Network) courses including; Understanding Human Rights, Community Organization for Action and Servant Leadership- The Deciding Difference.
Kelvin has held a range of leadership positions in the education sector and subsequently won accolades and awards including; Global Goodwill Ambassador, World Literacy Foundation Ambassador for 2020 – 2021 and he is the Provincial Programs Advisor for National Action for Quality Education in Zambia (NAQEZ).
Kelvin has also undergone training as a peace builder by the Rotarian Action Group for Peace under the theme of Non-Violent Communication.
Grant Advisor
Amara Kargbo
He graduated in 2012 with Bachelor of Social Science in Sociology from Fourah Bay College, University of Sierra Leone. Also holds Teachers Certificate from Milton Margai College of Education & Technology and which therefore count him among the trained and qualified teacher within the Sierra Leone's Teaching Service.
For passion  and curiosity sake, Amara enrolled at the Educational Centre for the Blind where he studied the Braille. He is currently the leading In-Computer Braille Editor in the country and working as the Production Manager in the Accessible Publishing Department of ECBVI.
Some sections of his society came to notice him when several of his poems were voiced-out in two of the local Radio Stations in Sierra Leone, i.e., Star Radio and Skyy Radio Network respectively. His verses encapsulate call for patriotic attitudes as well as the need for national dutifulness.
Going further, he was detected in the media endeavouring to reminiscence the importance of Civic Education which was absent in the School's Curriculum for over four decades.
The effort of this Man and his Organization, Civic Questioners, is considered a national assignment for which the government and relevant stakeholders should embrace him since the advocacy and lobbying has helped in the reintroduction of Civics in the Basic Education level.
And now, he has been appointed to serve as Member in the Board of Advisors of The Pollination Project – volunteering from Sierra Leone to help recommend the best ideal Projects that deserve funding.
Grant Advisor
John Ebong
John is a young reformer and global health advocate passionate about health promotion in
low and middle income countries. He was program coordinator for the "Dignified and
non-discriminatory healthcare" program of the International Federation of Medical
Students Associations (IFMSA) in 2018 where he coordinated advocacy to ensure
Universal Health Coverage and equity in healthcare especially among vulnerable groups.
He also represented IFMSA at the 72nd World Health Assembly in Geneva where he
advocated for meaningful youth involvement in health decision making.
He founded Health Compass Initiative (HCI) in 2017, an NGO that tackles non
communicable diseases (NCDs) at grassroots within under resourced settings, ensuring
prevention, early detection and control. Since inception, HCI has reached several
communities with education regarding prevention of NCDs and offered free NCD related
screening services to thousands resulting in early diagnosis and improved quality of life
within mostly indigent communities.
Under his leadership as President, HCI was inducted as a member of the NCD Alliance (a
partner of the UN) and has become a leading voice for NCDs in Nigeria. The
organization received commendation from the director of the department of NCDs of the
WHO who made a live address at the maiden HCI annual summit, acknowledging and
endorsing the immense work done within the organization. More recently, Health
Compass Initiative was welcomed as members of the Global Diabetes Compact of the
World Health Organization, a league of reputable global organizations leading the fight
against Diabetes.
For his exceptional leadership, he was recipient of the 2022 Young Leader Award of the
Consortium of Universities for Global Health (CUGH). John is passionate about the use
of policies to combat NCDs within resource poor settings and aspires to be a public
health physician and health policy maker.
Grant Advisor
Jimmy Kosa
Kosa Jimmy is from Yumbe, northern Uganda. He attended Butabika School of Psychiatric Nursing for his Certificate in Mental Health Nursing. Jimmy then volunteered with Concern World Wide in a refugee crisis and Juba teaching hospital before he worked with Calvary Chapel Midigo.
Jimmy later attended Kampala International University's School of Nursing Sciences to pursue his Diploma in Nursing. While in Kampala International University, he founded Pentium Health Care Clinic in his rural community in Yumbe district. 
Jimmy intends to serve others, contribute to society, grow his human health expertise and learn new skills every other day.
In his spare time, Jimmy enjoys riding motorcycle, watching movies, and reading. He is very excited to be of help to others through fantastic teams of Pentium Health Care Clinic, Kapadia Education Foundation, Little Big Fund and The Pollination Project.
Grant Advisor
Christine Nakkazi
Christine Nakkazi is a Researcher working with the National Agricultural Research Organization (NARO) a body that oversees and coordinates all agricultural research in Uganda. As an Animal Production Scientist, Christine specializes in animal nutrition, management and welfare. Doubling as a former TPP grantee and volunteer (pre-screener), she is so passionate about creating sustainable solutions at grassroots especially focusing on food security and environmental conservation among vulnerable communities. Christine is inspired daily by her husband and their two sons and a daughter. During her free time, she likes doing charity, visiting nature parks and evangelism.
Grant Advisor
Mary Liepold
Mary Liston Liepold set her hair on fire when she was three years old, reading under the covers after lights-out with a swiped cigarette lighter. Her big sister put her out, but she has had her hair on fire about something ever since, and she is still a passionate reader.
As a Secular Franciscan, she is dedicated to peace with justice for all, especially women, children, and the environment. She has spent most of her life in the Washington, DC area, where there's always another vigil, rally, walk, or demonstration. Before going to work for wages as a writer and editor, she spent 15 happy years as a family daycare provider, during which she also earned a doctorate in American Literature and Linguistics from the Catholic University of America. She has written successful grant proposals for the Child Welfare League of America, Little Friends for Peace, and the DC Peace Team, among others. Now retired after a career with national and international nonprofits, she is a member of Pax Christi USA and Toastmasters International, works with her neighborhood Racial Justice Task Force, coaches English-language learners, enjoys her seven grandchildren and one great-grand, cooks, bakes, reads, does yoga and Pilates, and never gets near the end of her to-do list.
Grant Advisor
Mashauri Marco
Mashauri Marco is an agronomist, after completing his studies in 2018, he struggled to find better places where he could use his skills to make change in his community, his struggles became fruitful when he was selected to participate in community solution program(CSP) at Ruvuma cooperation union. The organization gave him opportunity to challenge himself in changing the world and he did his best to support agricultural education in rural Community of Ruvuma region.
After finishing CSP program, Mashauri was appointed to be a project coordinator of an agricultural social group called MKOMBOZI (Innovation and creativity research group in the agricultural sector in Tanzania). As a project coordinator he has been working on poverty reduction, human health awareness and environmental protection in his community by promoting sustainable agriculture that respects the environment. His contribution to the training at MKOMBOZI has been a real success. Since it has helped to strengthen his community with technical economic capacity and their responsibility to the environment.
Apart from being project coordinator, Mashauri has also been a self-employed environmental consultant since the summer of 2019. He is involved in numerous consulting projects including hydrocarbon and salinity contamination at Songea municipal. These projects involve innovative, multidisciplinary approaches to planning and project completion. Mashauri has gained a substantial understanding of contaminant behavior, its effects on the environment and mitigative responses. His understanding of contaminant liability issues allows him to respond in a safe, timely and cost-effective manner, he also manages reclamation projects.
With the support of TPP, he recently launched a project that aims to improve cook stoves and replace the traditional three stones stove, but also reduce by 50% the amount of firewood consumption and reduce health risks associated with smoke. He is excited to expand TPP's network of amazing volunteers and support change maker's in TPP's grant application process.
Grant Advisor
Evans Okumu
Evans Okumu is the founder of Bicycle for schoolgirls in Kenya.  He is well versed in gender issues and girl-child empowerment. His focus lays in fostering sustainable, technical and entrepreneurship skills to girls, which enable them access education, a lost opportunity in rural villages. For the past eight years, Evans has been training rural vulnerable girls on how to ride bicycle and do minor repairs and renting the bicycle to vulnerable girls so that they may use in going to school and as a tool in accessing education in western villages of western Kenya. He has also been involved in helping parents and guardians of those girls in starting Agri micro enterprises. He is a World Bicycle Relief certified field mechanic for both buffalo and black mamba bicycles. He has closely collaborated with TPP, a global grant making organization and other partners in distributing bicycle to the vulnerable girls. Evans is a TPP grantee and volunteer as a grant advisor in the same organization. Evans holds a degree in social science from Maasai mara university.
Grant Advisor
Elphas Ongongo
Name: Elphas Omusilibwa Ongong'o
Project Name: Kongoni Community Library, Resource, Recreation, and Empowerment Centre
Vision: Impacting the community through education and empowering them with relevant resources. 
Grant Advisor
Amanda Schemkes
Amanda Schemkes has a long background in the grassroots animal liberation movement, primarily organizing campaigns against animal testing, fur farming, and animal agriculture. She has also worked as a lawyer providing legal support to animal and environmental advocates, and she has taught law school courses about social movement lawyering and provided community workshops. Amanda is a Laboratory Oversight Specialist in PETA's Laboratory Investigations Department, where she works on ending the use of animals in experiments. She lives in the Pacific Northwest of the United States with her partner, rescue dogs and cat, and the little critters that visit their yard.
Grant Advisor
Melissa Diamond
Melissa Diamond is passionate about catalyzing sustainable solutions for refugee and conflict-affected communities. She holds a Master's of Management in Global Affairs from Tsinghua University in Beijing, China, where she was a Schwarzman Scholar, a Master's degree in Conflict, Security and Development from the University of Bradford in the United Kingdom, where she was a Rotary Peace Fellow, and Bachelor's in Interdisciplinary Studies: Peace and Conflict from the University of Richmond. Melissa is also the Founder of A Global Voice for Autism, an international inclusive education non-profit that supports the development and success of children with developmental disabilities. She is currently the Afghan Talent Lead at Talent Beyond Boundaries, where she leads a national initiative to facilitate skilled job matches for Afghan newcomers in the United States. Passionate about youth empowerment, Melissa is an AstraZeneca Young Health Programme Fellow with One Young World, has served as a Regional Focal Point for the UN Major Working Group on Children and Youth-SDG 4, and has twice served as the Disabilities commitment mentor for the Clinton Global Initiative University. She sits on the Board of Directors for AMENDS, a U.S.-Middle East dialogue and entrepreneurship organization.
Grant Advisor
Fred Kiserem
Fred Kiserem has a diploma in marketing management and community development and has been living with epilepsy since 2011. While working in Iraq, he started the Kiserem Epilepsy Foundation and was awarded a TPP grant in 2018 to create awareness in his community of Githurai Mwihoko. His organization deals with epilepsy and mental health awareness. Having been raised in Githurai slums and seeing people with mental health discriminated against and struggling to access education and relevant opportunities, I was always determined to make meaningful change through mentorships and offering skills such as tailoring, baking, and beauty for the community. The Pollination Project is changing lives and I enjoys being part of that change process in my community.
Grant Advisor
Georgia Bernbaum
Georgia Bernbaum first became interested in social welfare and justice in grade school. By age eleven, she had started The Dance Happy Project, an initiative bringing improvisational dance classes to vulnerable youth. A dancer herself, Georgia recognized the transformative power of dance and its effect on her sense of agency. She knew it could be an important support to underserved populations in her community. Funded in part by a Pollination Grant (2014), Georgia collaborated with dance professionals to develop a six-week curriculum intended to empower participants and inspire them to be change agents in their own lives.
For two and a half years, Georgia oversaw multiple Dance Happy cycles at the Coalition for the Homeless of Central Florida. In 2015, regional leaders in arts and fundraising nominated her for the David R. Roberts Youth in Philanthropy Award, and, in 2017, The Walt Disney Company named her a Disney Dreamer and Doer. After Dance Happy, Georgia worked for several nonprofit organizations, all focused on promoting youth service and activism, as a writer, educator, and program developer.
Currently, Georgia is a Bonner Scholar at Washington and Lee University in Lexington, Virginia, double majoring in History and Politics and minoring in Poverty Studies. Now in her sophomore year, she has focused her studies and service on the economic impacts of social and political inequalities. This led her to join the Blue Ridge Mile Clinic as a Student Advocate. A partner in Virginia's Drive-to-Work initiative, Blue Ridge Mile helps low-income and previously incarcerated individuals gain or restore their driving privileges which, in turn, demonstrably improves their economic prospects.
Georgia is very much looking forward to serving as a Grant Advisor for TPP's Economic Empowerment Panel. This role allows her to support the organization that first seeded her effort in a meaningful way, and the work will provide needed context to her academic pursuits.
Grant Advisor
Rachel Gunther
Rachel has over 25 years experience directing non-profit and public sector health and education programs. She holds a Masters in Social Work with a concentration in community led projects and has been a supporter of youth-directed programming for most of her career. She also produced a film called "Elias' Stand," which has been seen over 1 million times around the world, about her son who is a vegan activist. This film was made possible in part from a grant from The Pollination Project. Rachel is pleased to give back to TPP by providing support to other organizations in need of support.
Grant Advisor
Offuh Wazieh Anthony
Offuh Wazieh Anthony is an alumni of PPA 2021 and a member of the PPA learning committee from 2022 till present with Euphrates Institute. I am an advocate Against Domestic Violence On Women And Children in my community/ trauma healing/peace leadership Education and I run an organic skincare company. Recently graduated from university of Jos plateau state from the department of Estate management as an Estate surveyor and valuer. I am from Jos plateau state, Nigeria.
Grant Advisor
Queen Israel
Queen Israel, a tireless change maker, is dedicated to improving the lives of women and girls in Ebonyi State, Nigeria. As an advocate for menstrual hygiene education and resources, she is working relentlessly to dismantle the deeply rooted taboos and stigmas that surround menstruation, in turn helping to improve school attendance and confidence in young girls.
Queen grew up witnessing firsthand the barriers and limitations imposed on girls due to lack of access to menstrual hygiene education and resources. Recognizing the detrimental effects these barriers had on the lives of her peers, she resolved to devote herself to the cause of transforming this narrative.
Through her school programs, she has educated hundreds of girls on the importance of menstrual hygiene and the need to eliminate harmful cultural practices. By dispelling myths and misconceptions about menstruation, she has empowered girls with the knowledge and confidence to manage their menstruation and achieve their full potential.
Queen's impact on the lives of girls in Ebonyi State has been nothing short of transformative. School attendance among girls has significantly improved, Furthermore, the confidence and self-esteem of girls have soared, as they now feel better equipped to manage their menstruation and pursue their dreams without hindrance.
However, Queen's work is far from over. She continues to expand her reach, aiming to touch the lives of even more girls and women in Ebonyi State and beyond. Her long-term vision is to see a Nigeria where every girl has access to menstrual hygiene education and resources, and where harmful taboos and stigmas surrounding menstruation are a thing of the past.
Grant Advisor
Liza Di Georgina
Liza is a Mexican writer who started her career at 18 years old with the publishing of her first book. She studied languages at the Universidad Autónoma de Ciudad Juárez in Mexico, University of Texas at El Paso in the United States and Université Catholiqué d'Angers in France. She speaks Spanish, English, French and Italian. At 21 she founded her own editorial house and the screen play she wrote for the movie Rearview Mirror won her the first of several international awards she has received for her writing in countries including Mexico, Canada, Venezuela, Argentina, and Spain. She has done book tours through Mexico, the United States, Chile, Argentina, Costa Rica, Uruguay, Colombia and Panama. In 2013 she was named Writer of the Year by the Writer's Association of Ciudad Juárez, Outstanding Citizen by the President of the Congress in the state of Chihuahua and Distinguished Guest in Relmo, Argentina. The governor of Chihuahua presented her stories in Braille in 2015, as well as the Minister of the Mexican Embassy in Uruguay during the XV International Children and Youth Fair. Her literature was presented in the Congress of the State of Chihuahua in 2017 and she founded the program Reading Ambassador in 2019 along with Senator Perez Cuellar. She has published over 28 books including collaborations. Since 2014, Liza has led an independent program called Light of my House, where she shares her time and reads her books to vulnerable children for free, attending schools, hospitals, detention centers, immigrant centers, community centers and public libraries. Since 2015, she runs the program Monse's Gift where she donates books and other basic supplies to children in orphanages.
Grant Advisor
Madjalia Seynou
For the past several years, Madjalia has been dedicated to empowering smallholder subsistence women farmers of Burkina Faso. Her decade of experience serving nonprofit organizations as a financial controller along with her experience growing up in rural Burkina Faso and witnessing the struggle women farmers go through by relying on subsistence farming to feed their families fueled her desire to put herself at the service of her community, hence the creation of FarmSahel in 2019. She holds a BS in Economics from the University of Ouagadougou in Burkina Faso, and a MS in Accounting from St. John's University in New York.
Madjalia is very proud to say that the seed grant from The Pollination Project was the very first grant her organization received, and she is very excited to join TPP as a grant advisor and be a part of passing this experience on to other startups.
Grant Advisor
Dorothy Nabakooza
Dorothy has five years of experience in the nonprofit sector specifically focusing on
advocacy, community development, education, entrepreneurship, and climate action.
She is the Founder of Hindura Recycling Initiative Limited, a social enterprise that
designs sustainable waste management systems around communities in Uganda. She
is the co-founder of Kristasoft Solutions Limited that trains digital skills to disadvantaged
children and women. Dorothy holds a BSc.Computer Science degree from Makerere
University. She is a restaurateur and food blogger at @simplychakula with writing and
photography skills and a passion to popularize her country's local foods.
Grant Advisor
Herbert Lima
I am a biologist working for NGOs for more than 20 years now. I love to work with a purpose and my current dream is to seed, harvest and cook my own food in my little piece of land here in Brasil.
Grant Advisor
Alice Corrigan
Hi, I'm Alice and I'm 29. After growing up in the UK, I began to work in the charity sector -primarily supporting vulnerable refugees and migrants- in Serbia, Bosnia and Lebanon. In Lebanon, I founded a small charity: a free clothes store for refugees and locals in need. We also provide jobs and training for community members who own and run the project. Back in 2020, our first-ever grant was from The Pollination Project. We've now been open for three years and regularly support over 2,500 families with clothes, hygiene items, food packs and awareness-sessions on menstrual health. I remain on the board, and my day-job is for a refugee-charity in France. I am keen to use my free time to support others who need, just like I did, a helping hand from The Pollination Project in order to start a meaningful journey which makes the world a better place.
Grant Advisor
Ben Kilama
I am Ben Kilama, a male Ugandan, 33 years old, living with Disability (Spinal Cord Injury)
I am a passionate, friendly young man who is living with Disability. I am so passionate for persons living
with disabilities especially Spinal cord injury, mentoring, coaching and meeting new people is my
passion.
I put a lot of effort into everything I do and believe in, and do not give up easily.
I have a good academic and leadership background. I have nine years' experience coordinating
community livelihood projects, two years' experience of tutoring students up to diploma level and two
years' experience managing an organization of persons living with Disabilities (DPOs)
Grant Advisor
Frank Rimler
I was born in Monsey, NY about 35 miles from NYC in 1963. I went to public schools and went to Boston University to study electrical engineering. I graduated in 1985 and worked in engineering and technical sales. I completed my MBA from New York University in 1992 and worked for a multinational corporation, which I left in 1994 to pursue a career in teaching. I taught in New York City schools until June of 2021, when I retired. I taught all high school science subjects and my license was in Physics and General Science. I currently consult to the NYC Department of Education
I married my college sweetheart in 1987 and we are still married. We have a 27 year-old daughter who lives in LA and a 23 year-old son who lives in Arkansas. For enjoyment, I play guitar, listen to music, read books and swim.