"As a mid-level elder, at 1,000 O'clock, I actually am happy. I'm glad to be alive, still feeling youthful, during this accelerated age. Joyful that I've helped educate hundreds of students since my 20s. But I'm also righteously indignant that in the public mind the idea of my happiness sounds strange, like it's easier to glance up and see Jesus crunking barefoot at a club than to conceive of a happy Black man."
— excerpt from The Black Man of Happiness: In Pursuit of My 'Unalienable Right,'winner 2015 American Book Award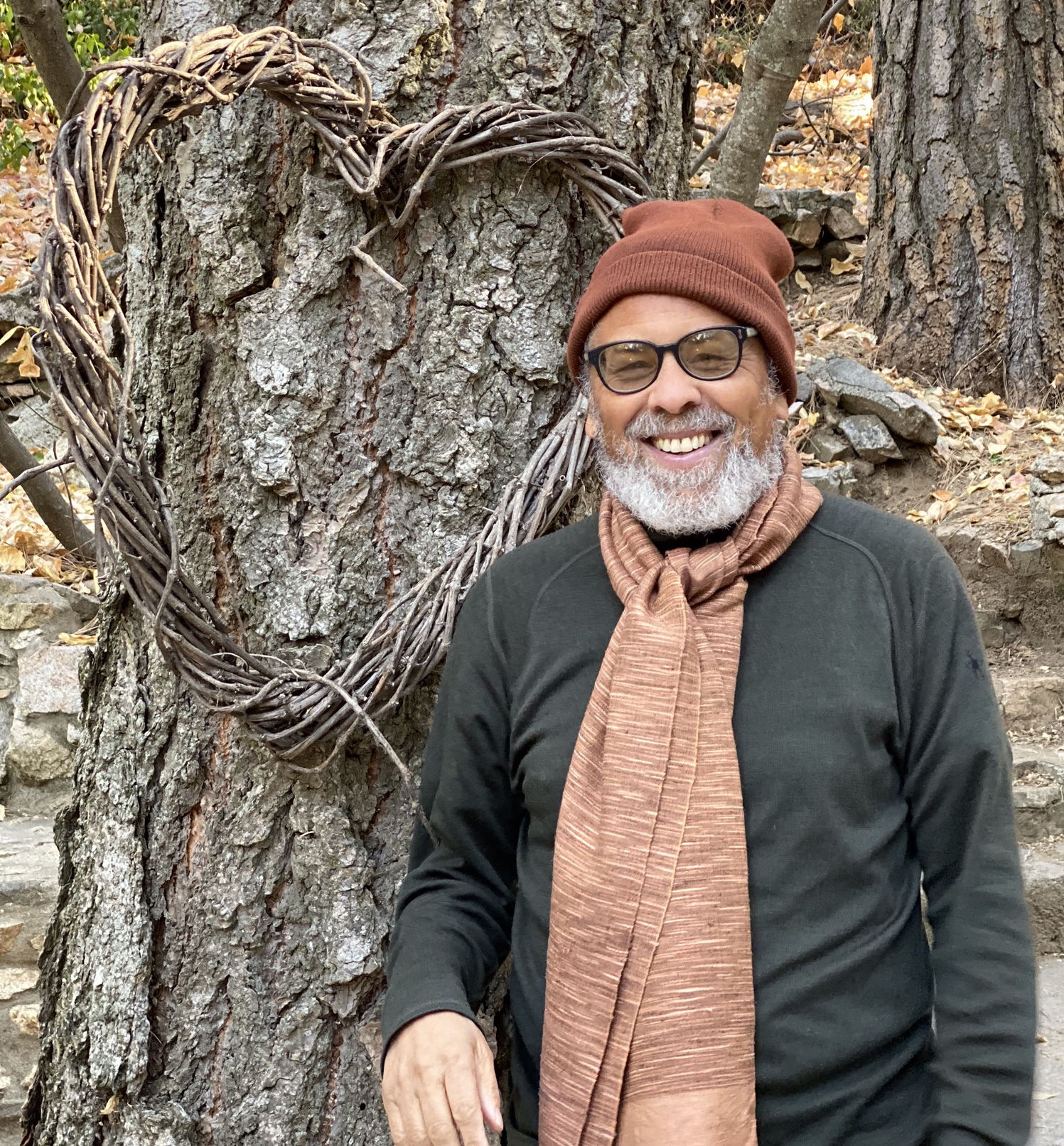 Peter J. Harris noticed early in life that society's collective image of black boys and men was missing something important: black joy.
His "Black Man of Happiness" project has sought to find and uplift humanizing, life-affirming historical imagery of everyday black men emanating a sense of joy. Today, social and traditional media show us gut-wrenching images of black faces contorted in pain or silenced by death; this is public space violence, and contributes to the anxiety and depression within black culture. Peter and his team "wade through history's ugliness" to "honor illuminated moments, pay homage to men who are now all ancestors, and trace the DNA of black joy."
The Pollination Project has partnered with Peter to support this work through seed funding for a research librarian who assists in finding & evaluating these historical images, and for a graphic designer who creates beautiful 'frames' for the magnificent photos that are featured in the See You … Faces of the Black Man of Happiness social media campaign on Instagram @seeyou247.
"My government tried to kill me for being gay. It only made me want to work harder for equal rights around the world."
Without his permission, a local newspaper in his native Sierra Leone outed George Reginald Freeman as a gay man. He was driving to hide out in a guest house when his car was ambushed by two assailants, who relentlessly beat him before George narrowly escaped.
In 38 out of the 54 African countries, homosexuality is illegal, in some cases punishable by death. Like many asylum seekers from Africa, George sought refuge in Spain, a country known for progressive national stances on human rights.
Yet George found that these stances were more theoretical than practical, and much of the discrimination he faced in Sierra Leone also existed in Spain. As he met other African LGBTQI refugees, their stories moved him. Some had been subjected to beatings, exorcism, and forcible rape to "cure" their homosexuality. Some had seen their partners murdered. Some had been excommunicated from their families and villages. In Spain, their physical safety was more assured but their housing, employment, healthcare, and cultural standing was not.
George works to elevate the stories of LGBTQI refugees, monitor human rights abuses, and welcome refugees & asylum seekers new to Barcelona.
The Pollination Project partnered with him to publish "Unveil the Lens of Unspoken Reality," which highlights challenges and offers recommendations to minimize the rate of discrimination his community encounters.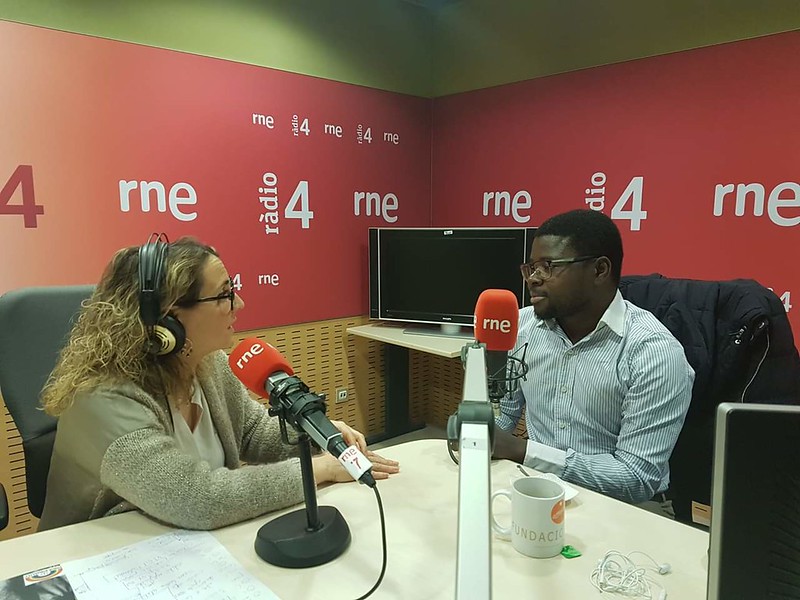 "I am led by empathy. I don't think about the barriers. Just this beautiful goal and vision for what the world could be."
Racheal Inegbedion was visiting a home for people with disabilities when she saw something that changed her life.
"When someone visits, the residents sing a welcome song and share in a prayer with their guests," remembers Racheal. "One of the young women, who had a beautiful voice, sang longer than I suppose the workers thought she should. I saw the worker strike the young woman and tell her to be quiet! I was so angry."
Racheal spoke to the head of the home and the worker apologized, but Racheal left feeling like she needed to do more. As she thought of the lives of people with disabilities in Nigeria, she realized that it wasn't just a situation with that individual worker that needed to change. Her community as a whole needed to see people with disabilities for their full humanity, potential, and dignity. She began to dream of what was possible.
She organized a community project to educate caregivers and families on building their capacity for empathy, expanding their emotional intelligence, and other psychological muscles they could flex to better serve children and youth adults with disabilities. Since that time, she has gone on to offer career development services, awareness days in the community, and advocacy for policies that impact people with disabilities. She has offered programs in STEM, robotics, and assistive technology for children and others with special needs. Most recently, she organized an entrepreneurship accelerator for young mothers of special needs children in partnership with the Let Cerebral Palsy Kids learn Foundation. The Pollination Project has been honored to support Racheal's work, which has since been recognized by the UN, Ashoka among others.