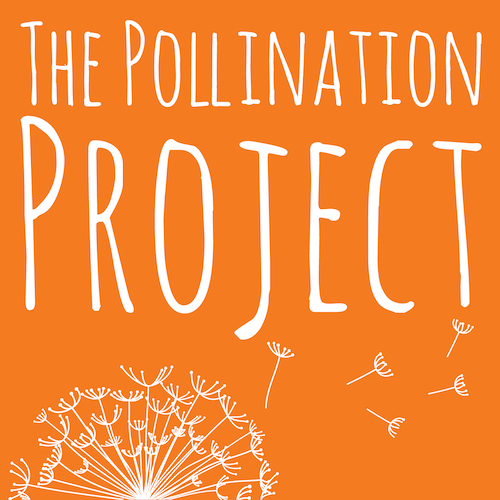 In partnership with our friends at The Canary Fund, whose deep, loving motivations for this work are rooted in the loss of a dear friend and their strong connections to the communities of Northeast Wisconsin, we support work that  uplifts changemakers and their communities. We believe it is vital that voices from within the communities where projects take place are heard because we know the power of community-originated solutions to build a better world.
Recognize Changemakers in Northeast Wisconsin
Recognize and resource changemakers throughout the region of Northeast Wisconsin by providing individuals with seed grants between $1,500 and $5,000
Support Small Projects
Support committed community activists in Northeast Wisconsin who might be otherwise overlooked by grant makers because of the size of their projects
Foster Community & Leaders' Growth
Nurture the growth of these project leaders and foster interconnection between them in hopes of building a strong community presence to support and uplift Northeast Wisconsin
The Canary Fund began in 2019 as a way to honor the life and lifelong generosity of James Rivett of Green Bay, Wisconsin (1958-2018). The organization's name is inspired by the canaries brought into coal mines to sense and respond to the environment.
A consummate giver, Jim, like the canaries, had an ability to "see" in our communities what many could not see. Through his vision and generous acts of kindness, he intervened on behalf of those living in the margins of society. His compassion continues to unite people for just and right purposes, and his spirit will always inspire us.
We believe in change at the local level. We recognize the activists, visionaries and changemakers of Northeast Wisconsin who see and work to address unmet needs in our communities. The main goal of The Canary Fund is to support early stage projects that create a more compassionate, just, and sustainable Northeast Wisconsin.
Because the primary goal of The Canary Fund is to support early-stage projects that create a more compassionate, just, and sustainable Northeast Wisconsin, funding is not limited to specific project types or issue areas. Some priority areas include, but are not limited to:
Human Services and Basic Needs
Youth Leadership and Development
Support for Indigenous and Emerging Populations
Human Rights, especially LGBTQ+ Communities
Innovative Programs for Seniors and the Elderly
Arts and Culture
Environmental Sustainability and Stewardship
Animal Rights and Welfare
Health and Wellness, especially in the areas of Trauma,
Depression, and Suicide Prevention
Frequently Asked Questions
How can I get involved?
The Canary Fund team welcomes you contacting them directly via their website to find out more about events, ways to get involved, or to learn more about what they do.
Visit the Canary Fund Website
We also welcome donations to The Canary Fund via our online donations portal. Every dollar donated goes directly into the hands of changemakers in Northeast Wisconsin.
Donate To The Canary Fund
Do I qualify for funding?
The Canary Fund are determined to support community initiatives in N.E. Wisconsin and recognize the importance of supporting a broad range of projects. Accordingly, while grants should follow The Pollination Project's guidelines regarding animal products and environmental sustainability, there is some flexibility in the guidelines for applications submitted under this program. We suggest two possible courses of action if you are unsure if you qualify:
1) If in doubt fill it out! We encourage you to submit an application for funding and our team will then follow up to ask some additional questions.
2) If you would prefer to speak to someone prior to submitting an application, The Canary Fund's Wisconsin based team are available to offer support. You can contact them here.
Are there geographical restrictions on where these grants are made?
The Canary Fund will be making grants to individuals or community groups unaffiliated with larger organizations in these Wisconsin Counties:
Brown
Calumet
Door
Kewaunee
Manitowoc
Marinette
Menominee
Oconto
Outagamie
Shawano
Sheboygan
Winnebago
When can I apply?
Thank you for your interest in applying for funding through the Canary Fund's partnership with TPP. While the application is currently closed for this program, we will be reopening soon! Interested applicants may apply beginning May 15 through June 30, 2021.